A series in Sri Lanka has always been tough and no captain before Virat Kohli won back-to-back series in the island nation. The record books don't show that India played a Sri Lanka team weakened by the retirement of two of their all-time greats in the last two years….writes Veturi Srivatsa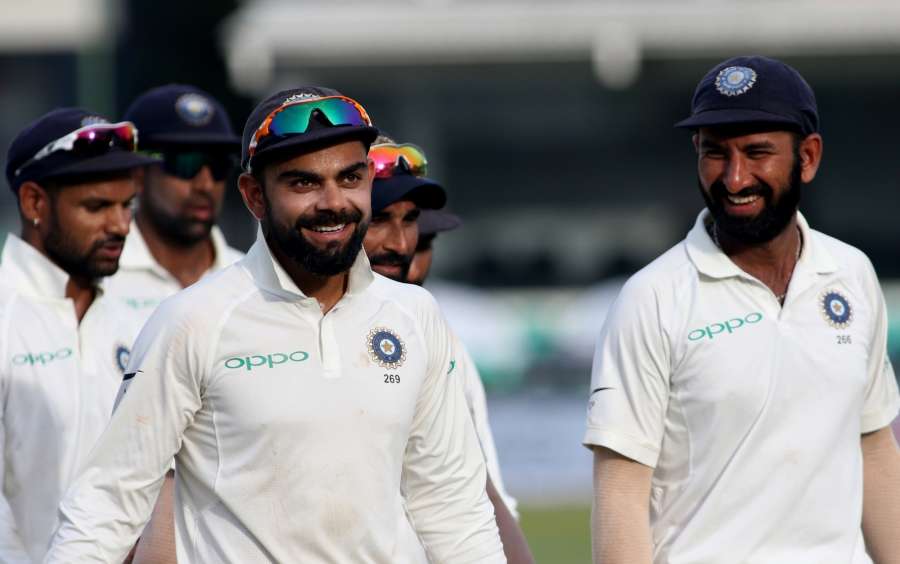 After playing 13 Tests at home last season, India are still playing in the subcontinent. Their record is winning eight series on the trot and they are just one series shy of the record nine-in-a-row by Australia.
Now they are all likely to catch up with Australia's record beating Sri Lanka on their return visit to India this winter. Now is the time to take a look at Kohli's highly rated team before they embark on the tours of South Africa, England and Australia in that order. Add New Zealand thereafter. Four long tough tours on diverse pitches in dissimilar conditions. It is difficult to beat any team in its own backyard and more so these four teams.
Every tme India do well in familiar conditions the team appears to be well settled with all boxes ticked before going overseas. Even the Fab Four and the world class spinners Anil Kumble and Harbhajan Singh in the ranks, the team could only win the odd Test, but not the series in Australia and South Africa.
Before every tour overseas, be it in 2010-11 or 2014-15, it was said India had the best chance of winning the series in both England and Australia, but that never happened. Again it will be said that South Africa is not the team that it was when they visited the last time.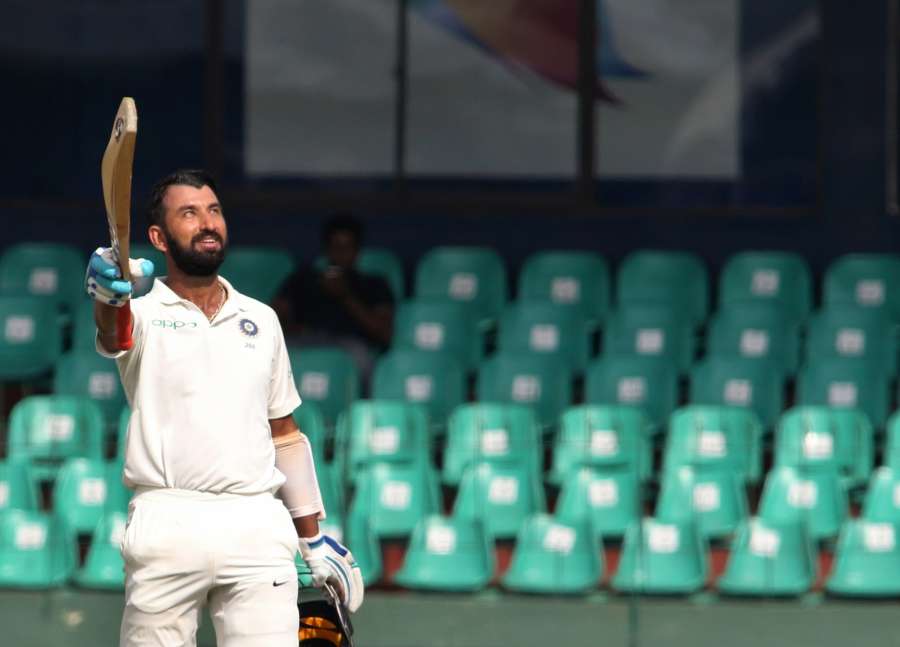 India will point to South Africa's loss to England (1-3) for the first time in two decades, and the Proteas' stock at a low with no definite word about A B De Viliers' availability for Tests. AB appears to have played his last Test match as he wants to prolong his career till the 2019 World Cup, playing in shorter format of the game and his absence has badly hit their middle-order batting.
Looking at India's batting, Ravichandra Ashwin, Wriddhiman Saha and Ravindra Jadeja have more often bailed them out or provided them with a huge cushion to bowl to attacking fields. Even though Murali Vijay, Cheteshwar Pujara, Virat Kohli and Ajinkya Rahane have all notched up big hundreds, they have not done together and consistently.
They will be worried about No 6. Can they afford to bat Ashwin there overseas, having tried out favourties in the name of all-rounders in the subcontinental conditions and not playing six batsmen?
Ishant Sharma can't find a place in the eleven because Kohli thinks that the team should promote an all-rounder. Hardik Pandya is the young man being tried out, but he himself doesn't know whether he is in the team as a batsman because he is slotted eighth in the order, or a bowler who gets to bowl only when all the four mainline bowlers are either exhausted or unable to break through for long spells.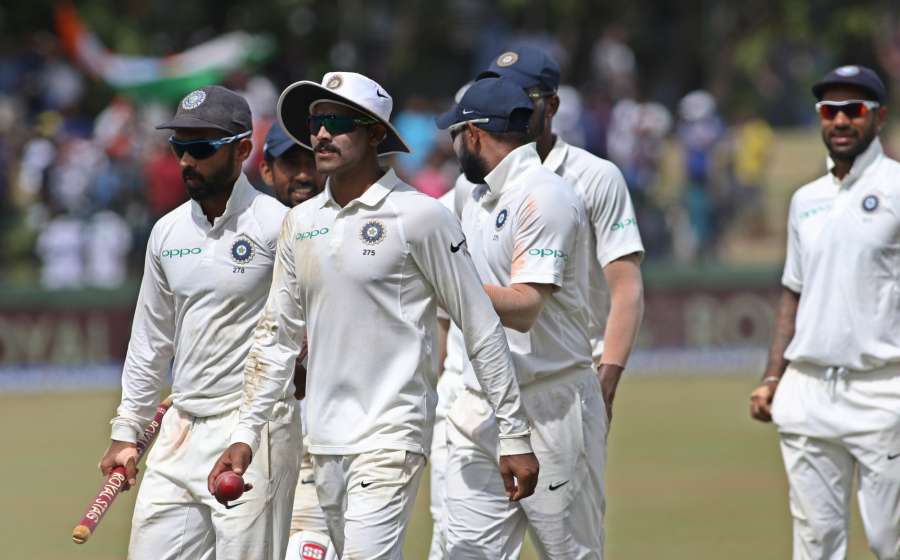 The spot could have gone to Rohit Sharma, who in any case will have to play overseas where all the talk of five bowlers will be forgotten, or giving much needed experience to that exciting chinaman bowler Kuldeep Yadav.
Rohit, Ishant and Kuldeep, after enjoying a paid holiday in Sri Lanka, will have little match practice when they are asked to play their next Test.
Of course, you can boast about the bench strength where Ishant, 28, with 77 Tests and 218 wickets under his belt, and Bhuvaneshvar Kumar, 27, with 45 wickets from 19 Tests are sitting out as they are not the horses for the course.
It is not to belittle the promise or competence of those picked for the two Tests, it is only to point out how the selection process is under Virat Kohli is. Some will call it daring and some others see it as trying to prove a point.
Take the case of Ashwin, he seems to be suffering from a persecution complex and the way he was bowled in the two Tests does not inspire confidence for someone who thinks he is always on the knife's edge when it comes to his selection in the eleven.
Kuldeep might get a chance to play in the third Test at Pallekele, only because Jadeja has been suspended for one Test for a serious breach of ICC Code with his misdemeanour.
More than winning the series 3-0 in Sri Lanka for the first time, India will be thinking of the difficult times ahead.