Commercialisation has led to emergence of new talent in art…says  Satish Gujral. A special report by Saket Suman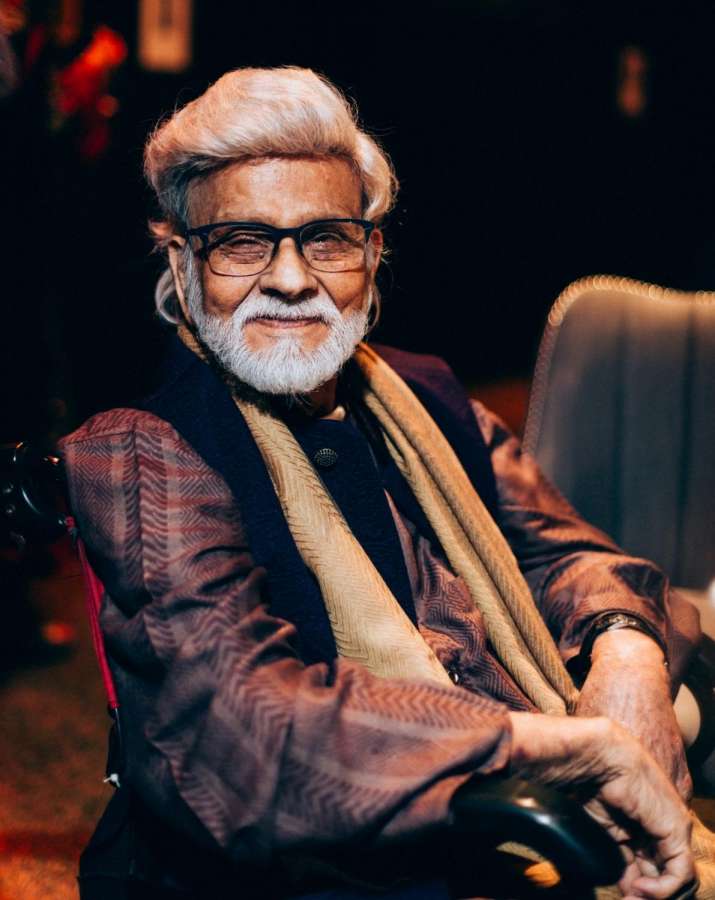 Many major artists, including stalwarts like Jatin Das, have expressed disappointment at the widespread commercialisation of the art market. But Satish Gujral, a pioneer of contemporary Indian art, believes commercialisation has also led to the emergence of new talent.
Gujral, whose sculpture "Trinity" was recently showcased at Bikaner House in New Delhi, also said commercialisation had also resulted in a certain degree of awareness.
"It's true there has been massive commercialisation, but it has led to the emergence of new talent. While commercialisation (was driven by) 'business' and (uprooted) authentic talent in art, it has also brought in some kind of awareness of the industry," the 91-year-old Gujral, a revered figure in the world of arts, said.
Elaborating, he said that art has always been a strong expression of our culture. "It was everywhere, be it in temples, or in royal courts. It was also considered an excellent medium to capture stories that were worth narrating," he said.
"Even today, artists have immense talent and express their visions or imaginations to the world through exceptional paintings. There is no dearth of talent, but what is lacking is the right platform to communicate to the world," said the Padma Vibhushan awardee, whose elder brother, Inder Kumar Gujral, was India's 13th Prime Minister and served for 11 months in 1997-98.
He hoped for a society where people understand art and the showcasing of "Trinity" at Bikaner House, he said, was a beginning towards bringing art to the public.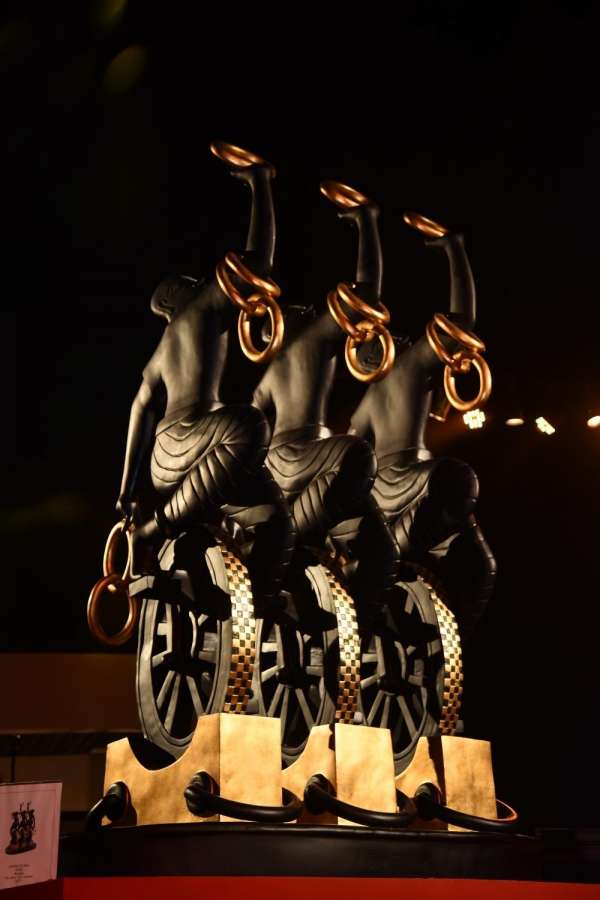 "I hope there comes a time, in the near future, when all forms of art are available for public viewing and become a way of life and communication," said the noted artist and sculptor.
Gujral designed "Trinity" — a triptych — when his daughter Raseel completed three decades as a spatial designer. It was unveiled for the first time in September to mark a celebration of the milestone at a private gathering.
"I had a long-held desire to exhibit my artwork and sculptures in public spaces and initiate public art in India. Raseel felt the sculpture needed to be made visible in a public forum. She began the dialogue with Malvika Singh of Bikaner House to plan this evening. With this, we are also celebrating the beginning of the Public Art programme of Bikaner House," elaborated Gujral.
While Gujral's works adorn many galleries in the country, "Trinity" is only his second work in a public space — after the giant wall mural at the Baroda House Northern Railway Headquarters in the heart of the capital.
One of the fascinating, even perplexing features of his illustrious career is what many call his transition from art to architecture, but for Gujral personally, there hasn't really been a transition.
"It's an ongoing process, and depends entirely on my passion. I paint, design sculptures and buildings at the same time. I was blessed with the opportunity to be the first Indian to promote public art in India. Right after independence, the Mexican government was giving one Indian artist a scholarship to study public art there.
"My hearing disability and inability to speak their language became a hurdle for me, but I wanted to try. (The poet-diplomat) Octavio Paz was one of the jury members who decided on the scholarship. He chose me! It was my journey in Mexico that shaped my future as an artist," recalled Gujral.
He said that in the beginning, paintings, sculpture and architecture were not seen separately but were all considered branches of art.
"These have been segregated into different forms now. Today some claim to understand paintings, but not architecture. I have never felt the need to acquire degrees to design a building," said the man who designed the capital's Belgian Embassy — a complex that shows there can be art architecture.
"I have been told often that the buildings I have designed resemble sculptures," he quipped.