The University of Calicut in Kerala held a publications exhibition of H.H. Dr. Sheikh Sultan bin Mohammed Al Qasimi, Supreme Council Member and Ruler of Sharjah, in the presence of Sheikh Salem bin Abdul Rahman Al Qasimi, Head of Sharjah Ruler's Office, and a number of Kerala government officials….reports Asian Lite News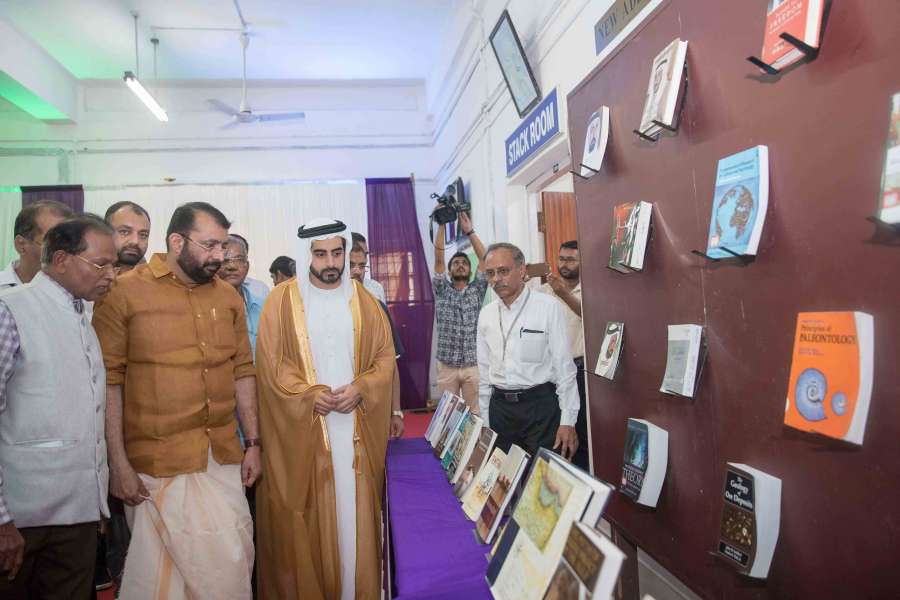 The three-day exhibition aims to introduce the people of Kerala to the various publications of the Ruler of Sharjah, including publications in the Malayalam language, which is spoken by more than 38 million people from all over the world.
On this occasion, Sheikh Salem made the opening speech at the exhibition where he expressed his pride at being at Calicut University, which is one of the most important educational institutions in Kerala.
Sheikh Salem praised the historical relationship between the UAE and the Republic of India, and especially between the Emirate of Sharjah and the state of Kerala, which have close ties of friendship and co-operation. This was evident in the visit of the Sharjah Ruler to Kerala last month, he said.
He further lauded the efforts and the role of the Sharjah Ruler in spreading science, culture and reading among the members of society, making the Emirate of Sharjah worth being chosen as the World Capital of the Book of 2019.
The official spokesman of the Kerala government, Sri Ramakrishnan, praised the historical and distinguished relations between Kerala and the Emirate of Sharjah and praised the Ruler's visit to the state last month.
On this occasion, Sheikh Salem exchanged commemorative gifts with representatives of the Kerala government and officials at Calicut University.