Advertisements

After US President Donald Trump declared on Twitter that he won't be attending Jo Biden's inauguration on January 20, Vice President Mike Pence said he will attend the event. The move indicates Pence's breaking ranks with Trump.
Pence plans to be at the January 20 event, according to two people familiar with his plans who asked not to be identified discussing internal deliberations. Trump, in the final tweet before his account was suspended by Twitter on Friday, said that he "will not be going to the Inauguration." The news was first reported by Bloomberg.
On Friday, Biden, speaking to reporters, said that he agreed that Trump shouldn't attend the inauguration but that Pence was "welcome," and that he'd be honored if the vice president were to attend.
"I'd be honored to have him there," Biden said.
Trump, who had on Thursday grudgingly admitted that he would not be serving for a second term after claiming for long that fraud had deprived him of victory in the November 3 presidential elections, had not, however, even referred to Biden by name in it.
He has been under a cloud after a mob stormed the Capitol where a joint session of Congress to certify the electoral college votes was underway, forcing its delay for few hours and drawing widespread outrage from the country and the world. Four people were killed in the violence, while a police officer, who was severely injured, has now succumbed to his injuries.
In the wake of this, there have been calls for him to be impeached again or removed from office for inability. Long-time allies have deserted him, but Trump seems to remain determined to showcase his potential.
Earlier on Friday, he had tweeted: "The 75,000,000 great American Patriots who voted for me, AMERICA FIRST, and MAKE AMERICA GREAT AGAIN, will have a GIANT VOICE long into the future. They will not be disrespected or treated unfairly in any way, shape or form!!!"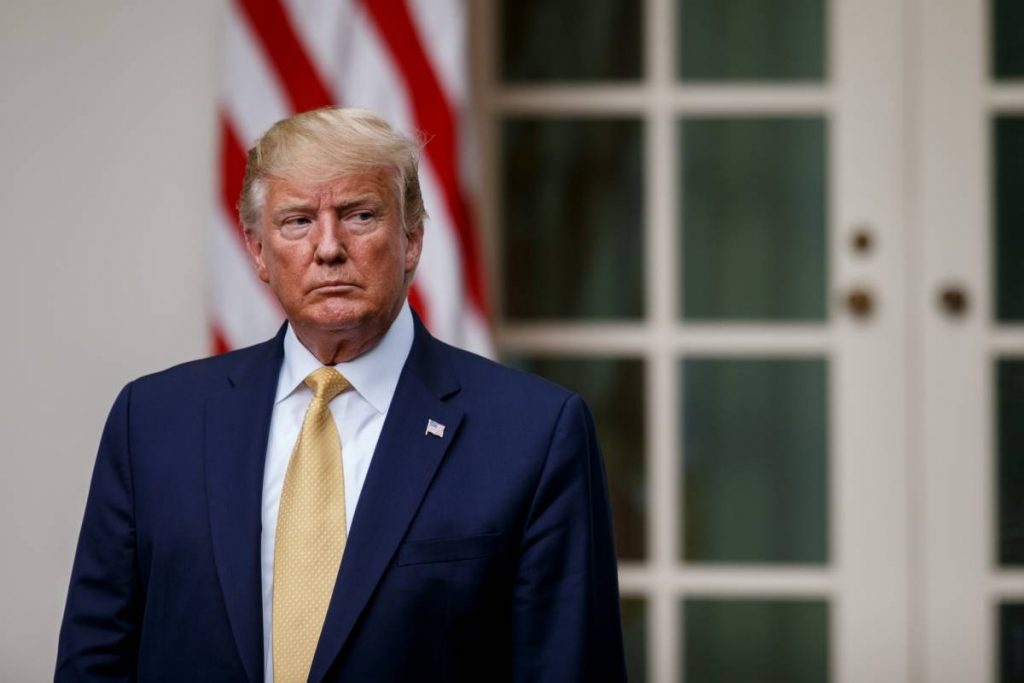 Meanwhile, in an unprecedented action, Speaker Nancy Pelosi has said that she has asked the Pentagon about steps to prevent an "unhinged" President Donald Trump from accessing nuclear weapons launch codes or starting wars amid growing call for him to quit or be removed from office.
Two members of his cabinet had reportedly begun informal consultations on ousting him using a constitutional provision with only 12 days left for him to leave office.
Pelosi's call to the US military's top general was revealed in a letter she wrote on Friday to fellow Democrats in the House of Representatives increasing pressure on Trump, Vice President Mike Pence and the cabinet to act.
She wrote, "This morning, I spoke to the Chairman of the Joint Chiefs of Staff Mark Milley to discuss available precautions for preventing an unstable president from initiating military hostilities or accessing the launch codes and ordering a nuclear strike."
It is significant that Pelosi bypassed the civilian leadership of the Defence Department and reached out to the career generals because of Trump politicising defence.
He fired Defence Secretary Mark Esper in November after the election.
Esper joined nine other former defence secretaries in writing an open letter asking the military not to any action that could lead to overturning the result of the election.
The department does not have a defence secretary confirmed by the Senate but is headed by an acting secretary, Christopher Miller.
Pelosi said in her letter, "The situation of this unhinged President could not be more dangerous, and we must do everything that we can to protect the American people from his unbalanced assault on our country and our democracy."
Also Read-US charges 3 Sri Lankans in 2019 Easter Sunday terror attacks