Russian President Vladimir Putin met Saudi Arabian King Salman bin Abdulaziz Al Saud at the Kremlin, with issues such as oil, arms and conflicts such as Syria on the agenda….reports Asian Lite News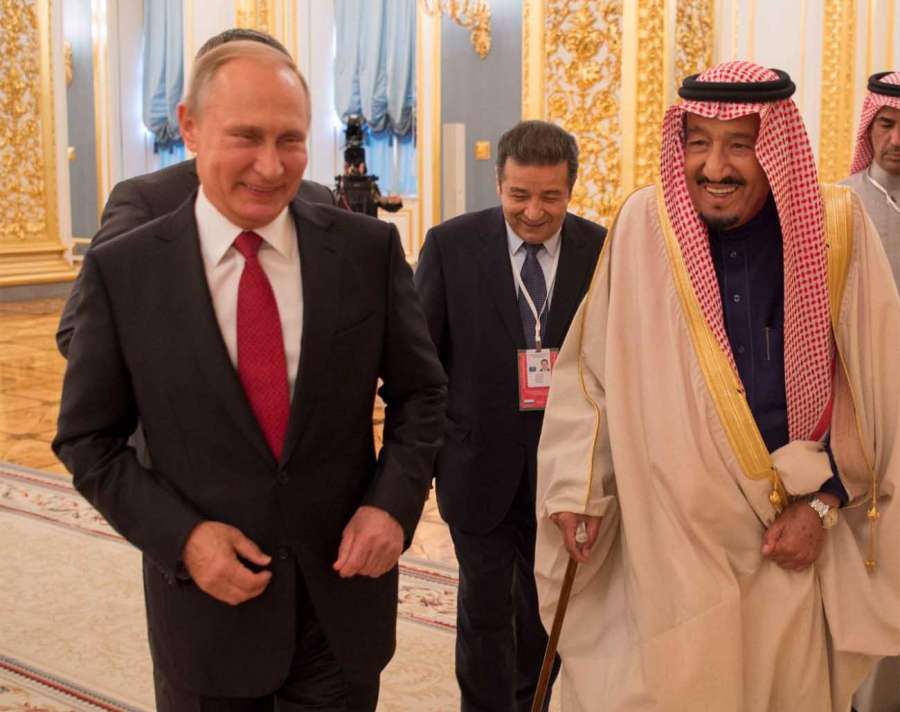 It is the first-ever visit by a Saudi monarch to Russia, Efe news agency reported.
"This is the first visit by a Saudi king in the entire history of our relations," Putin, who was the first head of Kremlin to visit Saudi Arabia in 2007, said at the start of the meeting, stressing that it was a significant event that would enhance the development of bilateral ties.
He recalled that the Soviet Union in 1926 was the first country in the world to recognise the kingdom created by King Ibn Saud, the father of King Salman.
King Salman, on his part, said he was happy to visit Russia and expressed his willingness in strengthening relations in matters of peace and security and his interest in the development of the global economy.
During the meeting, the Saudi king advocated the resolution of the crisis in Syria in accordance with the June 2012 Geneva Communique on the creation of a transition government with members of the Bashar Al Assad government and the opposition that guaranteed the territorial integrity of Syria.
Moreover, he underlined the importance of maintaining the territorial integrity of Iraq, in a clear allusion to Iraqi Kurdistan, which on September 25 held an independence referendum.
Saudi Foreign Minister Adel al Yubeir said that both countries will sign several agreements, which will take bilateral relations from good to excellent.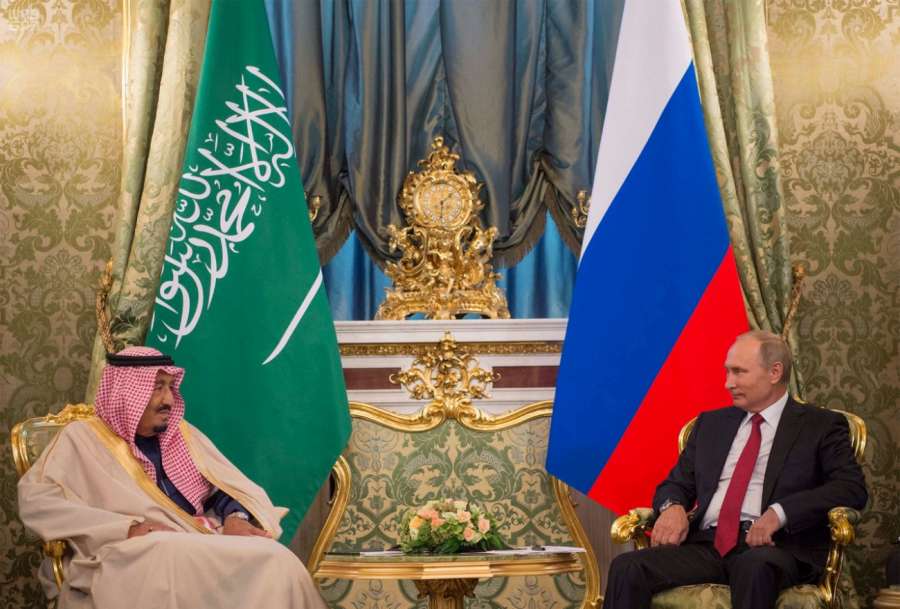 On Wednesday, Putin, during the Russian Energy Week, said that he would discuss with the Saudi monarch the possible prolonging of the agreement for reduction of oil production among the member and non-member countries of the OPEC.
Russia and Saudi Arabia have been on opposing sides in the Syrian conflict, as Moscow supports the Assad regime, whereas Riyadh has openly supported the opposition.
King Salman's visit coincides with a Russia-Saudi investment forum in Moscow in which more than 200 firms are taking part.
Russia and Saudi Arabia, among other agreements expected to be signed during this bilateral summit, will create a billion-dollar investment fund for different energy projects.
Moreover, according to the Kommersant newspaper, Russia will propose selling Saudi Arabia its latest anti-air S-400 Triumf missiles, a deal which could go up to $3 billion.
Russia's Rosoboronexport and the Saudi military consortium signed a memorandum on the manufacturing rights of Russian military equipment in Saudi Arabia.
Moreover, both state firms agreed to sign a contract for the production of AK-103 Kalashnikov rifles and ammunition in the Arabian country.