They are fighting for the honour of a fictitious queen in Rajasthan while ignoring the facts on ground. Child sex ratio in Rajasthan is 888 females per 1,000 males between 0-6 years of age.  Sex ratio is 943 females per 1,000 males.
This, when Rajasthan has a woman Chief Minister! A community's misplaced valour….reports Rashmi Saksena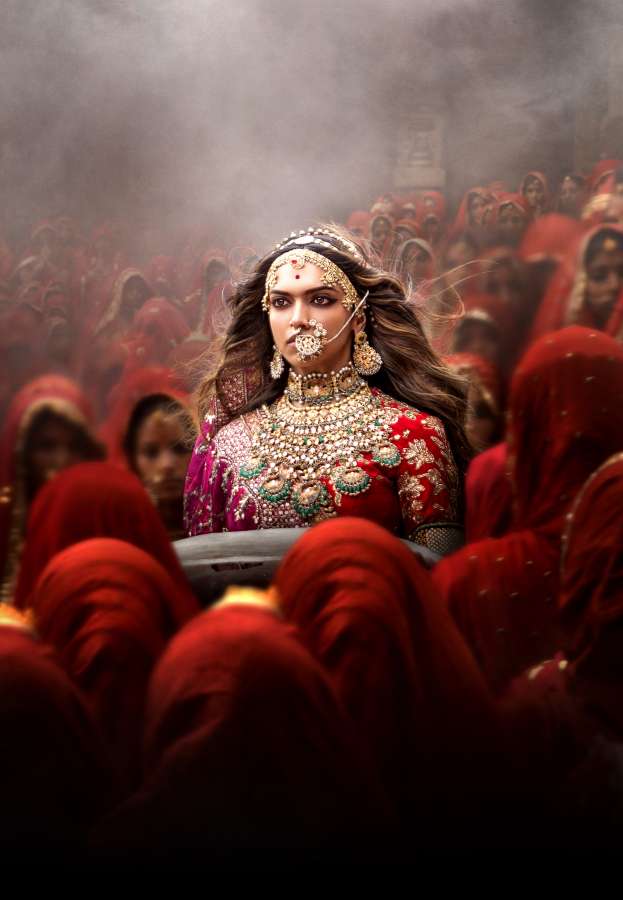 My Padmavati is a four-year-old in rural India, possibly in the desert state of Rajasthan. She is lucky to be alive. She has escaped sex-selective abortion and female infanticide. But her fight has just begun. As she enters her teens she will face the outlawed menace of child marriage, dowry demands, domestic violence and honour killing (in case she dares to select her life partner). That is if she till then has managed to ward off malnutrition, rape on her daily trips to find a lonely spot for defecation, sexual harassment, child trafficking and even accusations of witchcraft.
Gender inequality is her lot, destined by being born a girl child in India where, according to government figures, in 2011, three million girls were missing leading to a skewered sex ratio of 928 females against 1,000 males.
Yet, the various "senas" (militias) and saffron politicos, purporting to uphold the honour of the Rajput community in north and central India, are not threatening to behead, kill or rise in protest against those responsible for such shameful statistics. The righteous saviours of women's honour are not ashamed at the way society continues to treat its women. They feel no humiliation when an unborn child is killed because it is an unwanted daughter, she has to expose herself because she has no toilet to go to, is denied school and remains subjugated to her husband and in-laws through life.
Instead, they are breathing fire and brimstone and are in the throes of epileptic spasms over the yet-to-be released Bollywood film on the 13th century queen of Chittor, in the Mewar region of Rajasthan, who may or may not even have existed but lives larger than life in legend. The film allegedly distorts history by showing her dancing and in close proximity with a Muslim conqueror. This is unacceptable to the protesting angry Indian valorous men as Padmavati has over centuries been sold by them as an ideal of Indian womanhood.
According to legend, the Muslim ruler of Delhi, Alauddin Khilji, smitten by the beauty of Queen Padmavati or Padmini, waged war on Chittor and demanded her in return for the captured king. The queen committed "jauhar" (throwing herself in the fire to prevent falling into the hands of a lustful enemy), while her brave soldiers went hidden in palanquins and took on Khilji's, army securing the release of her husband.
Interestingly, there is no mention of Padmini in history. Amir Khusrau, who accompanied Khilji during the 1303 CE Chittor siege, does not mention Rani Padmini in his "Khaza'in ul-Futuh" recordings. This is held as one of the earliest descriptions of the Chittor battle. Historian S.C. Chandra states that none of Khusrau's contemporaries make any reference to Padmini. She is in fact mentioned almost 300 years later (early 16th century) in a poem by Sufi poet Malik Muhammad Jayasi of Jayas in Uttar Pradesh about 100 km from Lucknow.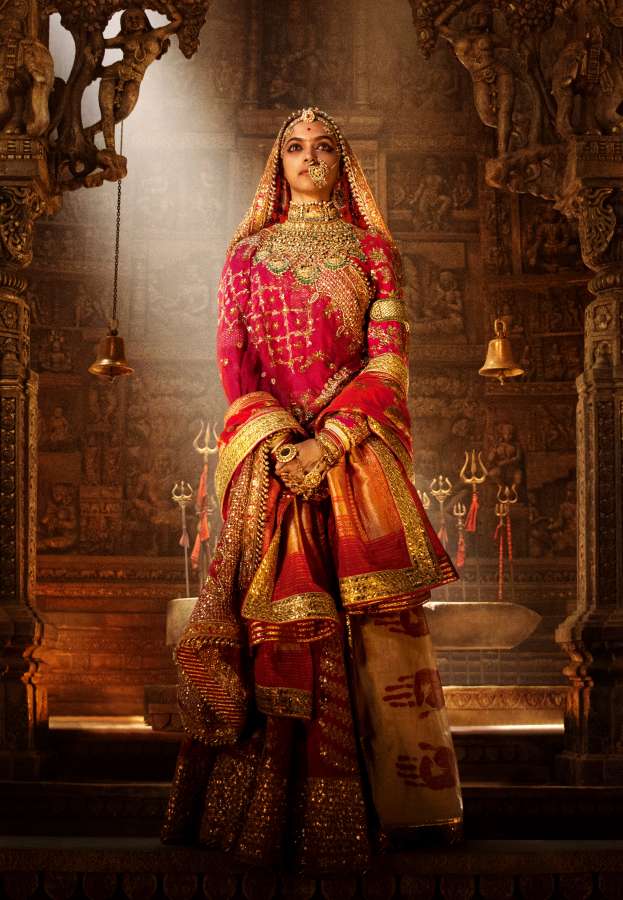 The point that needs to be highlighted and debated in today's India is not if Padmini is a myth or a historical figure, but the plight of the India's socially and economically disadvantaged women. Women in power and authority in politics, government agencies or the corporate world remain mere symbols of what our girls can achieve if they are allowed the means to shatter glass ceilings. Escalating crimes against women, denial of equal opportunity to be born, live, study, make her own choices, become her own person and, above all, not be considered a lesser human being should be the battle for all — instead of waging war against the director and actors of the film 'Padmavati' to save the honour of a fabled queen.
The shame of such men should be some statistics (2011 census) from Rajasthan, the land of Rani Padmavati:
* Rajasthan has the lowest female literacy rate in India. It stands at 52.66 per cent against 80.51 per cent for males
* Child sex ratio is 888 females per 1,000 males between 0-6 years of age
* Sex ratio is 943 females per 1,000 males
* 15.88 per cent of girls between 15 and 17 years are married off
* Child nutrition coverage is 33.4 per cent
* Prevalence of open defecation in rural areas is 62.7 per cent
This, when Rajasthan has a woman Chief Minister!