Turkey celebrated its Republic Day and 94th anniversary of the establishment of its republic on Sunday….reports Asian Lite News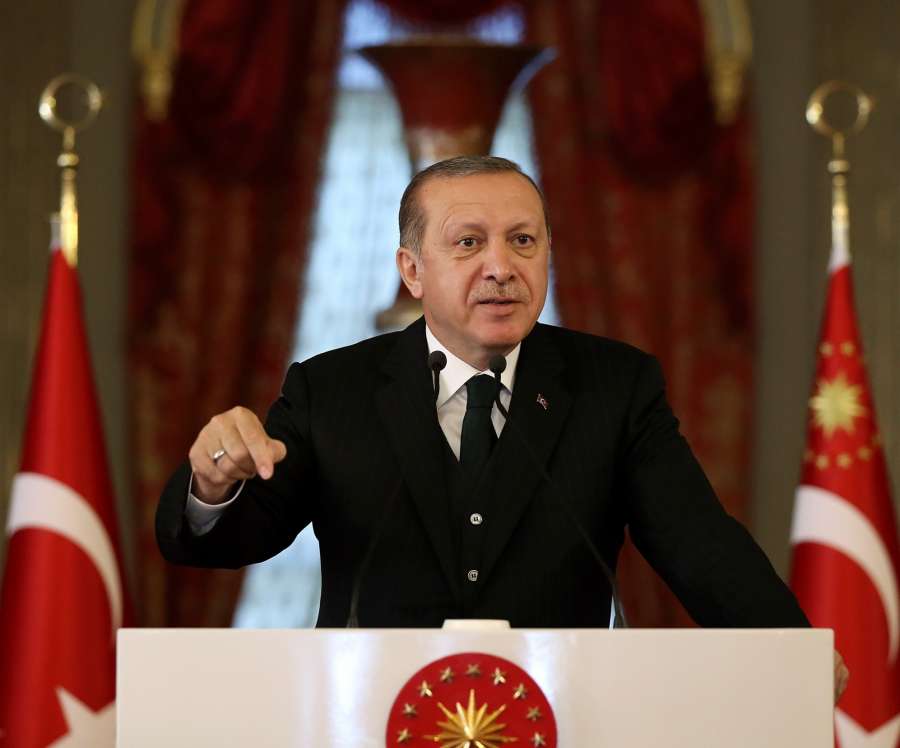 Turkish President Recep Tayyip Erdogan visited the mausoleum of Mustafa Kemal Ataturk, the founding President of the country in Ankara early on Sunday, laying a wreath and writing on memorial book, Xinhua news agency reported.
Erdogan said the spirit which brought victory to Turkish War of Liberation and gave life to the republic is alive today as it was before 94 years, noting that the resistance of the coup plotters on July 15, 2016 is the embodiment of this spirit.
As previous Republic Day, the ceremonies this year were held at every cities and towns, with large size national flag fluttering on main street and historical buildings across the country.
Turkey's Republic Day celebrates October 29, 1923, when the Turkish Parliament amended the constitution to change the system of government to a republic. It concluded the four-year independence war against several countries and officially marked the end of the Ottoman Empire.