SheikhaJawaher calls on Emirati community and media to support breast cancer awareness campaign….reports Asian Lite News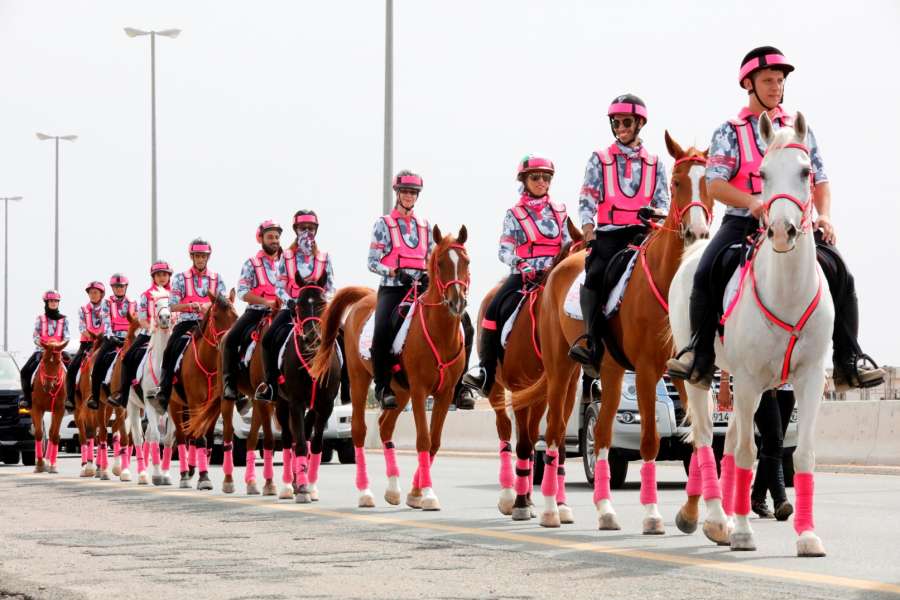 H.H. SheikhaJawaher bin Mohammed Al Qasimi, Wife of His Highness the Ruler of Sharjah, Founder and Royal Patron of the Friends of Cancer Patients Society, has urged the Emirati community and UAE media to support the Pink Caravan's mission towards establishing a global model for breast cancer awareness.
SheikhaJawaher Al Qasimi, the UICC International Ambassador of the World Cancer Declaration, International Ambassador for Childhood Cancer for UICC and Patron of the Childhood Cancer, ChiCa, Fund, called on all community media members to join forces with the Pink Caravan, saying that supporting the initiative would help achieve its humanitarian message and promote awareness on the importance of early detection.
"Today and every day, we emphasise our solidarity. Our sense of humanity requires us to support the Pink Caravan and contribute to promoting its message with all our means. If we are not able to physically accompany the Pink Caravan on its journey, we can still donate, do good deeds and convey its message of hope," Her Highness said.
SheikhaJawaher stressed that UAE society has become a model of unity, collaboration and solidarity, with its citizens standing by each other and by all those in need worldwide. She said that this humanitarian approach is clearly manifested in the magnitude of charitable and humanitarian initiatives launched by the UAE.
Her Highness made these remarks in the run up to the start of the 2017 Pink Caravan Ride, which sets off on 7th March from the Sharjah Equestrian and Racing Club. The caravan will provide free medical screenings for all the community across the seven emirates before concluding its 10-day journey in Abu Dhabi on 17th March.
The Pink Caravan Ride is organised under the patronage of H.H. Dr. Sheikh Sultan bin Mohammed Al Qasimi, Supreme Council Member and Ruler of Sharjah, to help spread breast cancer awareness under this year's theme, 'Seven Years … for Seven Emirates'.
SheikhaJawaher highlighted the importance of early detection in increasing the chances of survival, stressing that statistics show that 98 percent of those who are diagnosed early enough make a full recovery.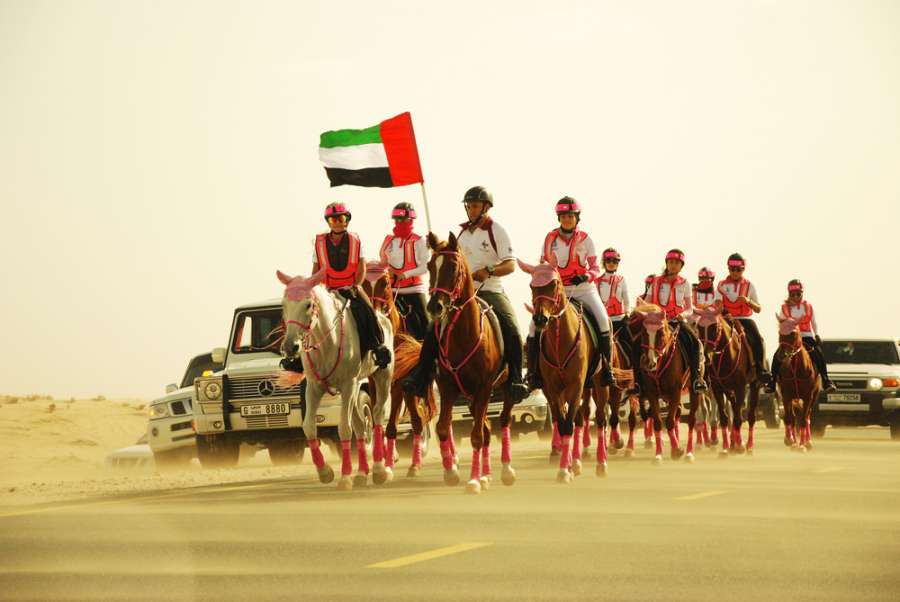 "The results achieved by the Pink Caravan over the years give us hope and show that the Pink Caravan is on the right track. This is supported by the number of people examined since it started its activities. To date, the Pink Caravan has provided free medical check-ups and screenings for early detection to 41,391 men and women," Her Highness added.
This year's Pink Caravan Ride will see the inauguration of seven clinics stationed in each of the seven emirates where medical teams will conduct examinations for visitors and answer their queries about breast cancer. SheikhaJawaher highlighted that the ride's success will be enhanced by the media supporting the Pink Caravan's message, saying that the partnership of civil society bodies helps realise the concept of the Union and gives a boost to the UAE's vision for the '#Year of Giving'.
SheikhaJawaher expressed her profound thanks and deepest appreciation to all volunteers, ambassadors, medical teams, individuals, partners and supporters for their efforts that have contributed to promoting awareness about breast cancer and the importance of its early detection, as well as dispelling misconceptions surrounding the disease.
Since its inception in 2011, Pink Caravan has travelled more than 1,420 km across the seven emirates. It has conducted a total of 11,736 mammograms and 1,802 ultrasounds. Last year, it enabled 1,119 UAE nationals and 3,940 residents to receive free breast examinations.