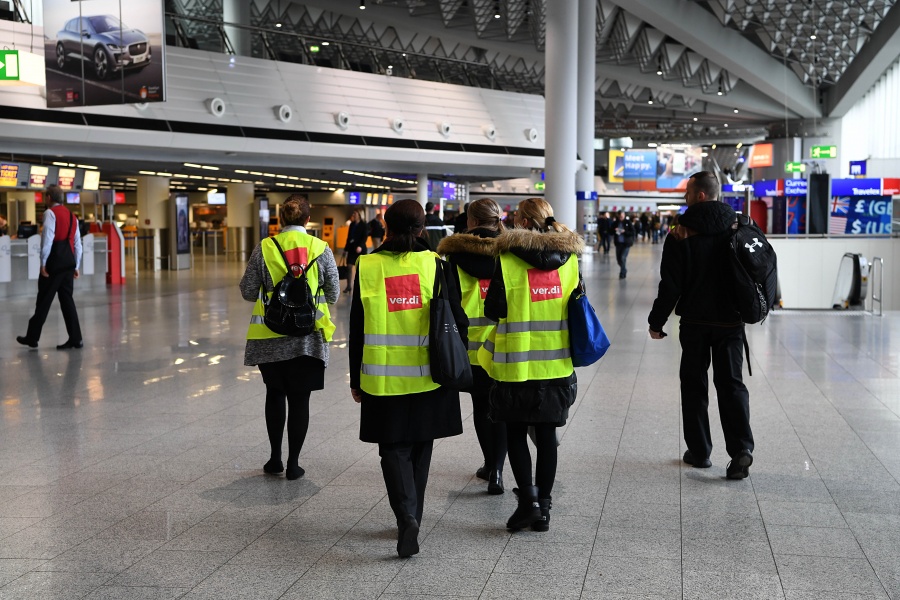 The European Union on Thursday recommended to all member states to lift travel restrictions on their common borders by June 15.
Meanwhile, the European Commission also urged to "prolong the temporary restriction on non-essential travel into the EU until 30 June 2020."
"Commission recommends to the Schengen Member States and the Schengen Associated States to lift internal border controls by 15 June 2020 and to prolong the temporary restriction on non-essential travel into the EU until 30 June 2020; and sets out an approach to progressively lifting the restriction afterwards," a statement said.
"The restriction should be lifted for countries selected together by Member States, based on a set of principles and objective criteria including the health situation, the ability to apply containment measures during travel, and reciprocity considerations, taking into account data from relevant sources such as ECDC and WHO."
Meanwhile, some member states have already announced new steps to reopen their borders due to the improvement of the COVID-19 situation in their countries.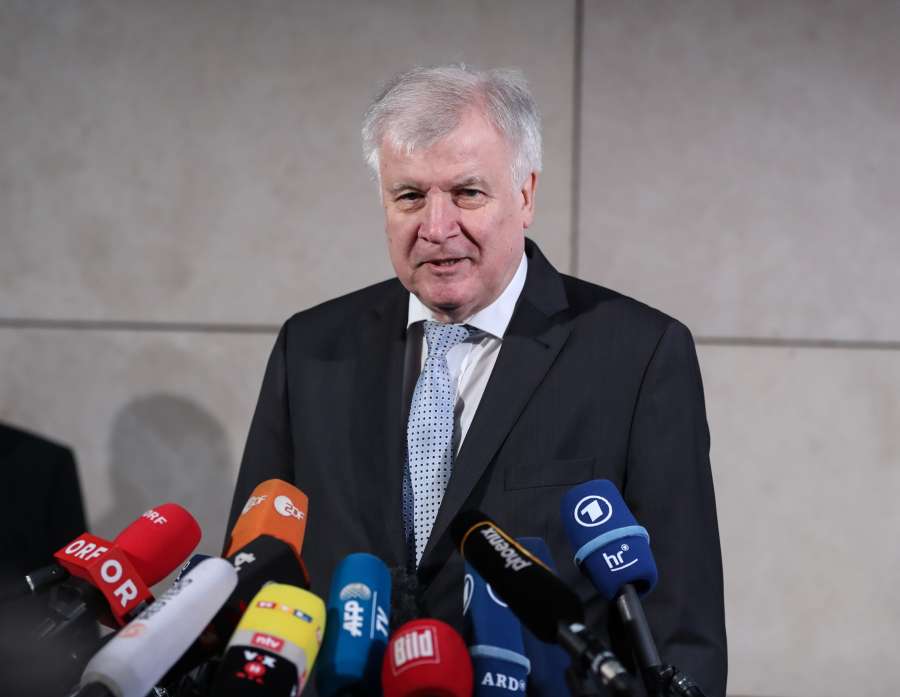 German Interior Minister Horst Seehofer announced on Wednesday that the country would on June 15 lift border controls, which have been implemented for three months since the coronavirus pandemic, reports Xinhua news agency.
Controls along Germany's land borders with Switzerland, France, Austria, and Denmark will be lifted, and the government would reconsider its plans if the COVID-19 situation worsens, Seehofer said.
From June 16, EU citizens and Swiss nationals can enter Germany again unhindered, without controls or quarantine regulations, according to the federal government's decision.
The decision has a few exceptions. For example, controls for foreigners arriving by plane from Spain will not end until June 21.
Danish Minister of Justice Nick Haekkerup said on Wednesday evening that the government has decided to reopen its border from June 15 for residents of the northernmost German state Schleswig-Holstein without restrictions.
The government has also expanded the list of "recognizable purposes" that allow foreigners to enter Denmark.
Starting from June 15, visits to Denmark by family members and business trips from other EU and Schengen countries as well as Britain will be allowed.
In addition, people residing in the EU and Britain who own holiday houses in Denmark or who can document that they are only being in transit in Denmark for vacation or tourism outside Denmark will also be allowed to travel in the country.
Hungary will also reopen all crossings along its border with Croatia from Friday, Minister of Foreign Affairs and Trade Peter Szijjarto said.
Hungarians and Croatians will be allowed to cross all seven border crossings without being required to go into quarantine, according to the Minister.
Poland will reopen its borders to other EU countries on Saturday, Prime Minister Mateusz Morawiecki announced.
The border reopening means that citizens of other EU countries can enter Poland again. Temporary passport checks, abolished in 2007 when Poland joined the Schengen area, will also be lifted.
The announcement came as the European Commission on June 5 requested member states to have their borders reopened by July 1.
International flights, which have been ceased apart from repatriation charter flights, will resume three days later, according to the announcement.
France enters transition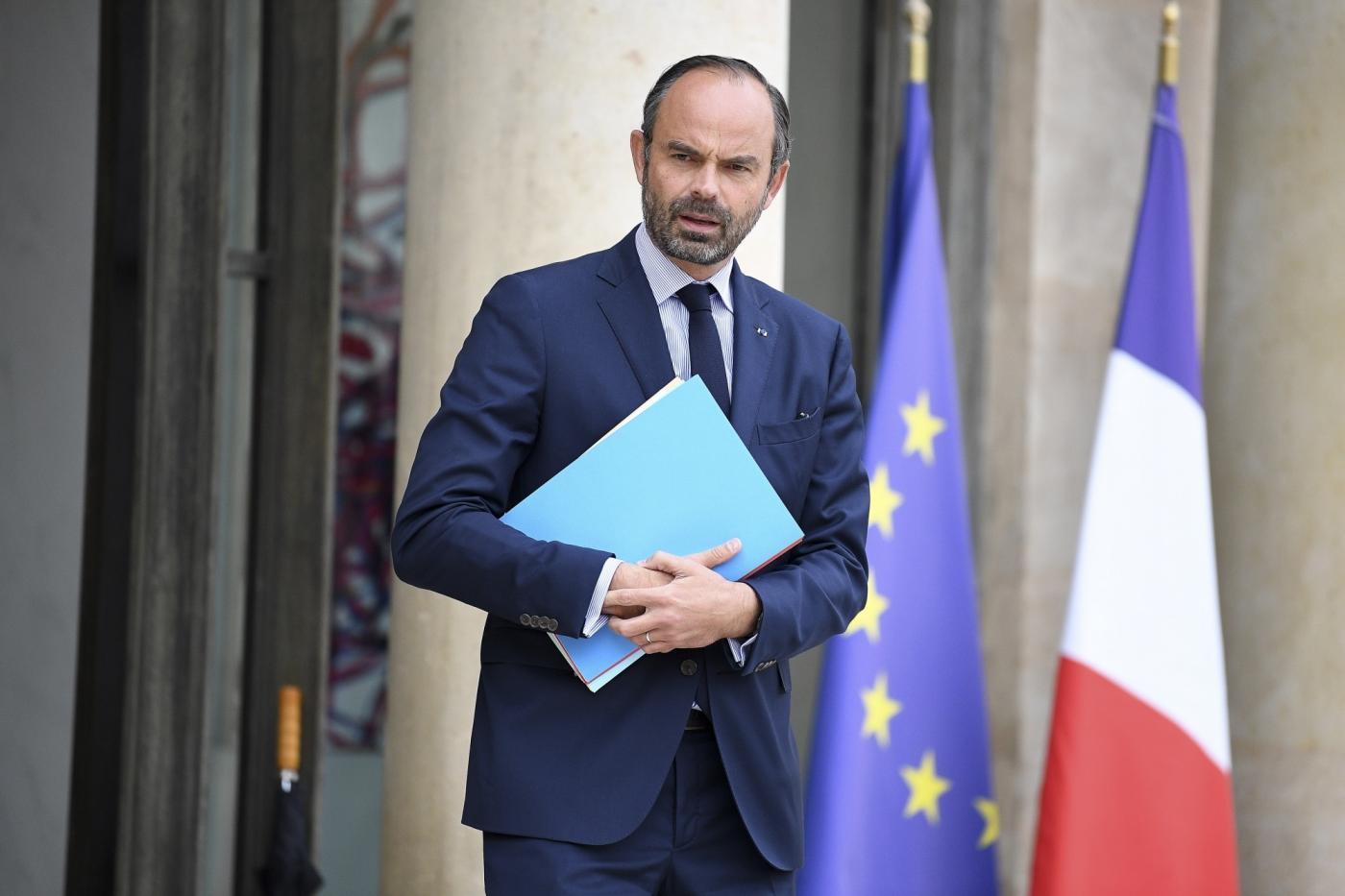 The French government has presented a draft bill on the end of the state of health emergency on July 10, which will be followed by a transitional period of four months during which restrictions remain possible.
Given the improvement in health conditions, "it was not justified to extend the state of health emergency" installed since March 24 and extended already till July 10, Xinhua news agency quoted government spokesperson Sibeth Ndiaye as saying on Wednesday.
As the virus continues to circulate, the government wants to see the country "emerge from the state of emergency with a transitional period of four months", she added.
After July 10, "the Prime Minister will retain the possibility of regulating movement and access to means of transport, establishments open to the public, such as nightclubs, and to decide on the gauges for rallies on public roads", the spokesperson further said.
France, one of the European countries worst hit by the coronavirus pandemic, entered a state of health emergency on March 24.
Under the French law, a state of health emergency empowers the government to rule by decree without parliamentary approval to take special measures, such as to restrict people's freedom of movement and to requisition certain goods and services in order to fight against a health disaster.
As of Thursday, France recorded 192,068 COVID-19 cases, with 29,322 deaths, while the number of people in intensive care fell below 1,000 for the first time since mid-March.
Scrap 2-metre rule
The UK government is facing calls from former Conservative Party members to drop the 2-metre social distancing rule in England, saying that keeping the measure will significantly impede recovery, media reports said on Thursday.
Former Conservative Party leader Iain Duncan Smith has warned of dire economic consequences, with public transport running quieter than necessary and pubs, restaurants and cafes unable to stage a proper recovery or even open, reports the BBC.
He has urged Ministers to move to a 1-metre policy – in line with World Health Organization guidance already followed by countries including France, Denmark and Singapore.
"The number one and single most important priority to unlock the economy is getting the distance down to one metre," Smith was quoted as saying to the Daily Mail newspaper.
"The hospitality sector simply can't make a living at two metres."
Another former Conservative Cabinet Minister, Damian Green, told the BBC that scrapping the 2-metre guidance was the "single biggest change" the government should make in the coming weeks.
"I think that makes a huge difference to many parts of industry, particularly hospitality businesses, restaurants, pubs, and so on," he said.
"We've seen other countries do that, actually move from two metres to one metre, without any damaging effects so far."