He is the favourite of the generals. From General Zia to General Bajwa. Masood Azhar, 51, is Pakistan's favourite weapon to spoil peace in the region. Pakistan is likely to be blacklisted by Financial Action Task Force (FATF), the global terror finance watchdog, for its failure to stem terror funding. The 230 pages report of the Asia Pacific Group (APG), released close to the plenary meeting of the FATF in Paris, says Pakistan has done poorly in complying with the FATF-assigned parameters. It notes that terrorist groups including Hafiz Saeed's Lashkar-e-Tayyaba and Masood Azhar's JeM continue to operate freely. A special report by Dr Sakariya Kareem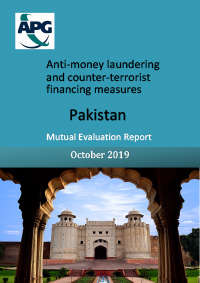 Is he dead or alive? Some newspaper reports caused confusion about the whereabouts and health of UN Security Council designated global terrorist 51-year old Pakistani Masood Azhar. His party, Jaish-i-Mohammad (the Army of Mohammad)'s Al Qalam weekly's Facebook page uploaded Azhar's audios on September 4 showing him addressing the Muslims of Kashmir to tell them Allah would bestow the best reward on them.
In another Facebook message he says the Muslims who do not believe in Jihad don't believe in 1000 verses of the Holy Quran! They hurt Prophet Mohammad, he said in these audios, as reported by Al Qalam.
On September 9, a Delhi English language daily quoted an intelligence agency to say Islamabad has released Azhar to carry out terror attacks in India. Next day (September 10), a Mumbai daily quoted intelligence sources to say that Azhar was suffering from renal failure and, therefore, is confined to his quarters in well-guarded Jaish facility in Bahawalpur (Punjab).
It is evident that Azhar has been avoiding public appearances since February 14 when he organised bombing of a convoy of India's paramilitary troopers in Pulwama in Kashmir killing 40 of them. Pakistani reports say he was taken into protective custody to protect him from a possible Indian action. This is the normal drill of Pakistani's intelligence agencies to protect their non-State actor's protégés after they have carried out their assigned terror mission.
Another strategy is to make these protégés disappear from the public eye to quietly deploy them in some other mission. For example, while supposed to be in protective custody, Azhar may be busy in the reconstruction work of Jaish's terror facility in Balakot which India's Air Force planes had destroyed on February 28 to retaliate the Pulwama carnage, or, Azhar may be in occupied Kashmir to plan another Pulwama-like carnage now that Imran Khan all huffing and puffing over the abrogation of Article 370, which had given a special status to Kashmir, have failed to produce desired results. One may recall that when this Article was abrogated Imran Khan said this would encourage Pulwama-like incidents.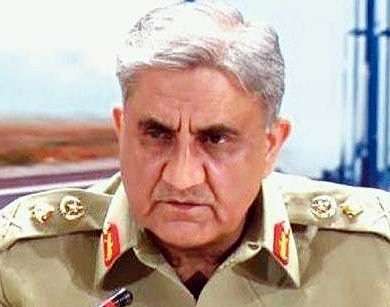 Anyway, even if Azhar's renal failure has made him unable to direct his party's terror mission, it should be no solace to peace-loving people: he belongs to a family which believes that a man is not a Muslim if he does not have Jihad in his heart and sword in his hand. Thus, according to the Mumbai newspaper report, his brother Abdul Rauf Asghar is deputising for Azhar in his terror mission.
Azhar's family background is interesting. Before partition in 1947, his family was in the All-India Majlis-i-Ahrar, a nationalist movement, which supported the Indian Congress and bitterly opposed the Muslim League's campaign for partition of India. While Muslim Leaguers called Mr. Mohammad Ali Jinnah "Quaid-e-Azam", the Ahrar called him "Kafar-i-Azam' (great kafir). When partition became inevitable, the Majlis-i-Ahrar dissolved itself and before moving to Pakistan – it passed a resolution advising Indian Muslims to join the Congress. This information is recorded in "From Jinnah to Zia" (1979, Lahore) written by Pakistan's former Chief Justice Mohammad Munir, who had held an inquiry into the 1953 anti-Ahmadiyya riots in Lahore.
Nationalists in united India, the Ahrars became rabid Islamists who considered killing of non-conformist Muslims as true jihad. The Ahrars were in the forefront of Ahmadiyya killing in Lahore just less than six years of the creation of Pakistan. Shias were their second target. In 1985, then Army Chief and President Gen Zia-ul-Haq quietly blessed the formation of an anti-Shia organisation called Sipah-e-Sahaba. Azhar then a lad of 17 years joined it to kill Shias.
Azhar was born in 1968. His father Allah Bux Shabbir was a teacher of Quran from Bahawalpur. Khalid Ahmed, Pakistan's boldest authority on country's religious terrorism, writes in his book "Sleepwalking to Surrender – Dealing with Terrorism in Pakistan" (2016, Penguin India) that Azhar was the most famous alumnus of Karachi's infamous Banuri Madrasa, founded by Maulana Yusuf Banuri with Arab money. This Maulana had earned Gen Zia's favour. According to Khalid Ahmed, head of Banuri, where Azhar taught for two years till 1989, had inspired him to Jihad.
Azhar wrote a large number of jihadi tracts and traveled to many parts of the world as the organising Chief of Harkat-ul-Mujahideen (HuM) to collect funds for it. He was arrested in Jeddah for possessing fake dollars. Later, HuM was renamed as Harkatul Ansar (HuA) when proscribed as a terrorist organisation.
In 1994, he travelled to India from Dhaka on a fake Portuguese passport. He was arrested in Anantnag on February 11. He had gone to Dhaka from Saudi Arabia where he and Osama bin Laden met in disguise. Azhar was seeking Osama's patronage for his terrorist organisation.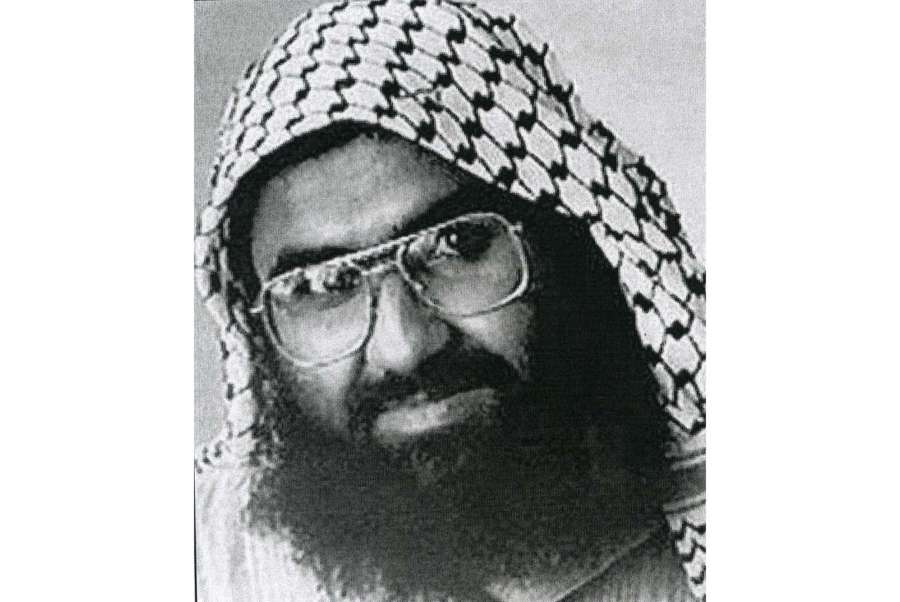 Azhar's terrorist followers in the HuA including his brother Ibrahim Azhar and Al-Qaeda terrorist Amjad Faruqi managed to secure the release of his and his two terrorist associates by hijacking an Indian Airlines with 155 passengers aboard in December 1999 to Kandhar in Afghanistan where friendly Taliban ruled. The plane was on way to Delhi from Kathmandu. In short, under pressure from the relatives of the 155 hijacked passengers, then the Atal Bihari Government succumbed to hijackers' demand to exchange the passengers with Azhar and two other terrorists.
Within a month of his release by India, Azhar launched Jaish-e-Mohammad on December 31, 2000. If you read Pakistani Urdu newspapers of that period you should be left in no doubt that Azhar received official backing for launching it. Then military ruler Gen Pervez Musharraf's government treated him with favour because of establishment's kindness for him. He was allowed to freely move around the country despite his terrorist leanings. Khalid Ahmed writes a lot of sectarian bloodshed could have been avoided had Musharraf stopped the free movement of Azhar.
Emboldened by his unchecked terror activities against Shias within Pakistan and in Iran through JeM's associate Jandullah, after his release he turned to India. The JeM introduced itself to Indians by suicide-attacking of an Indian Army base in Badami Bagh, Srinagar in April 2000, an attack on J&K Assembly in 2001 and the same year in December on India's Parliament House. Subsequent attacks on Pathankot Air Base in January 2016, Nagrota Army Camp in November, 2016, and the suicide attack in Pulwama in February 2019.
The Mumbai newspaper, which quoted intelligence sources to say that Azhar is very ill and his brother Abdul Rauf Asghar is the de-facto Chief of JeM, says that he was the architect of the 1999 hijacking of the Indian Airlines and now the ISI has instructed him to escalate JeM's terror mission in Kashmir after the abrogation of Article 370. The paper attributes attacks on Pathankot airbase, on Nagrota Army Camp and the Pulwama suicide attack to Asghar.
But we have to watch if the name of Asghar is being used to screen off the global terrorist Azhar at a time when Pakistan is likely to be blacklisted by Financial Action Task Force (FATF), the global terror finance watchdog. The likelihood is very real as indicated in a just-released 230 pages report of the Asia Pacific Group (APG) issued close to the plenary meeting of the FATF in Paris. The report says Pakistan has done poorly in complying with the FATF-assigned parameters. It notes that terrorist groups including Hafiz Saeed's Lashkar-e-Tayyaba and Azhar's JeM continue to operate freely.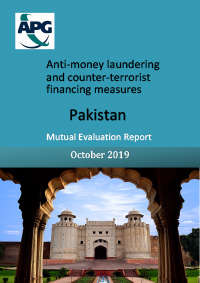 It is unlikely that the threat of blacklisting can make Pakistan drop its terror as an instrument of both foreign and domestic policies. Without this instrument, the military and the Islamists will not be able to have control over country's people, its politics, institutions, judiciary, media and its foreign relations. They seem to tell their people that terrorism is an existential necessity for Pakistan for which terrorists like Azhar are indispensable. They use country's civilian governments as sacrificial goats.  In the present case, the Imran Khan government has to stage a drama of complying with the FATF's parameters although country's terrorists are not under its control – they are controlled by the Army. But the Imran government is accused for non-compliance. And Imran or any other civilian leader dare not tell the truth. In 2017, then Prime Minister Nawaz Sharif tried to tell this truth. He was removed from power and was made a terrible example. He is in jail now.
Until 9/11, Americans and the Westerners would ignore the seed of terrorism in Pakistan's ideology. Till then, they also refused to appreciate what India was suffering because of Pak-sourced terrorism in Kashmir. Wonder they understand how cleverly Pakistan uses its terror talent to create a human rights violation scenario in Kashmir to malign India in the world.
FATF REPORT on PAKISTAN:Please click here
---