Location… Location… Location. Language, visa, food, weather, security…nothing stopped Indian film-maker Joe Eswar and his team to follow the footsteps of two struggling immigrants to reach their destination – the United Kingdom.  Spread across 10 countries and different locations, Mr Eswar and his team took an unusual journey through the infamous 8119 Miles to capture the travails of Gabriel D'Selva, a mechanic from Goa, and his companion Mr Anil Nair. The pit stops include Ulaanbator in Mongolia, Atrau in Khazakstan, Istanbul and Erzurum in Turkey, Sofia in Bulgaria, Cologne in Germany, Belgium and finally the UK. The Liverpool-based film-maker shares his experience with Asian Lite International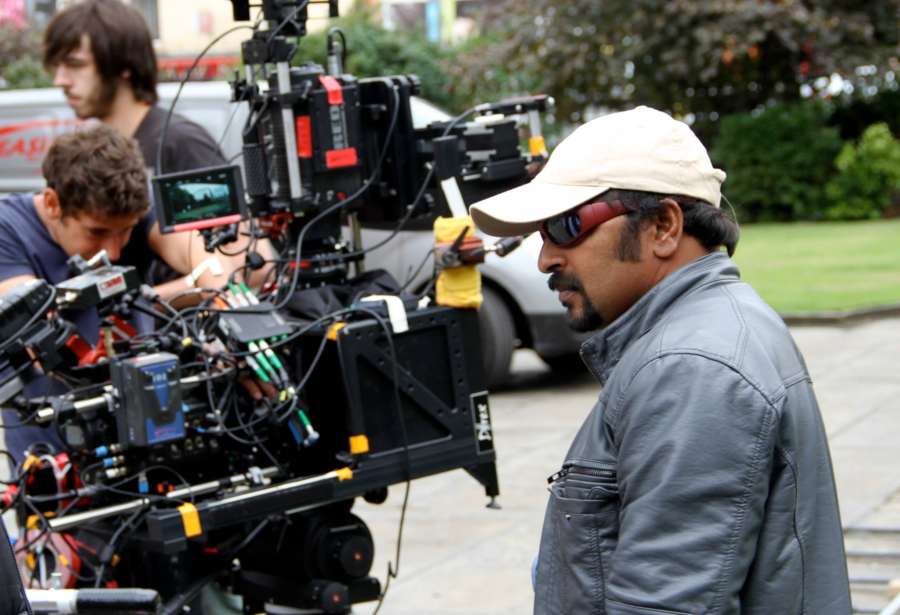 This story, without doubt, begins in Edessa, modern-day Sanliurfa or Urfa, a small town in South-Eastern Turkey. History underlines that it was a part of Upper Mesopotamia, founded in 302 BC by Seleucus I Nicator.
According to Oxford Academic and renowned historian, Peter Frankopan 'Christianity first spread east via the Jewish communities who had lived in Mesopotamia since the Babylonian exile. Just as in the Mediterranean, traders were instrumental in the evangelising process in the East- with the town of EDESSA, modern URFA in South-eastern Turkey, becoming particularly prominent because of its position as a crossroads for routes running north-south and east-west'.
Prof Frankopan's research comes from 'Die Apostolische Kirche des Ostens' 'The Church of the East: A Concise History'. ) a book, written by Austrian writers W Baum and D Winkler. The book points out that 'as early as the fifth century the Oxus had been crossed, and Sogdians and Turks, as well as the South Indian Malabar coast, had been reached'.
A group of people under the leadership of a trader called Thomas of Knayi travelled to the Malabar Coast, Southwestern India in AD 345. Although the folklore of the Knanayi community tells the group reached Malabar coast onboard dhows, the geographic description on google maps and satellite imagery there wasn't a need for them to voyage. From Sanurfa it is possible to reach the Malabar Coast by road. Probably they would have travelled by road till Pasabandar which is in modern-day Sistan and Baluchestan Province of Iran and would have taken the boats.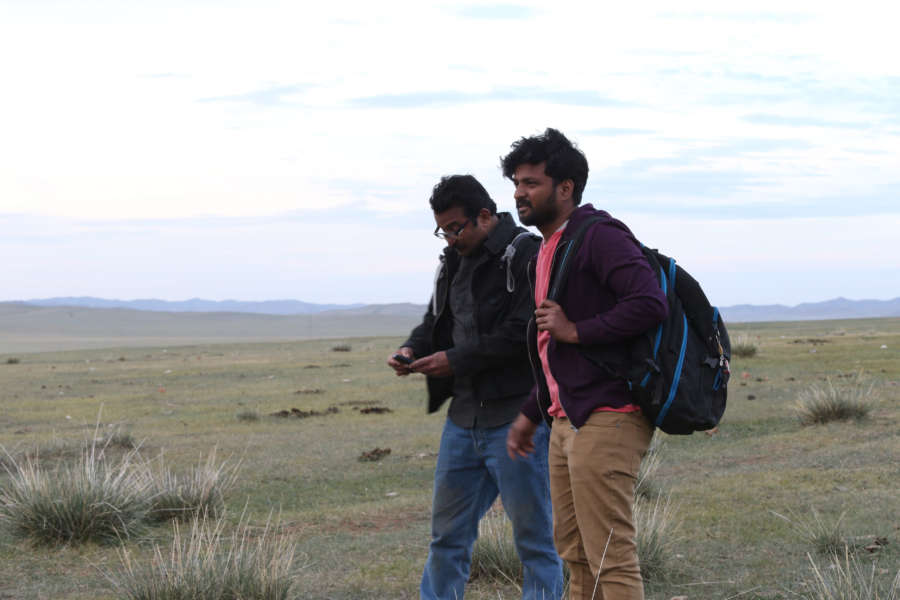 The great King Cheraman Perumal welcomed them, and they were given appropriate status as settlers from far away Edessa of Mesopotamia. The group who called themselves Knanayites made a pact amongst themselves that they would stay as an endogamous community. Despite 17 centuries, the Knanayites even today are less than 300,000 members spread across the world with Kerala, a small state in Southern India as their base.
Both my parents belong to the Knanayi community and so are almost all of my relatives. Breaking endogamy, I got married to a Roman Catholic, and I am out of the Knanayi community. Whether I am out of the community or not, I still have my roots in the same.  In my quest for the truth, I travelled many times across the region, and I think that is where this longing in me for history and travelling arises. It was there 8119 Miles as an idea grew in me.
My new film 8119 Miles, as its title suggests is a road movie, shot in several countries.  It is the product of a dream that I have carried within me for a very long time. It is my reflection of a traveller's tale.  I grew up reading the story of a country that is perhaps one of the oldest in the world- India.  It has been a civilisation that has shaped up through diverse cultures, thoughts and invasions yet remained a land of benign tolerance. History was the subject discussed in my debut feature film-Kunthapura. History has triggered me to imagine times I cannot feel or see but present in the form of a visual medium. With history also comes places, significant and insignificant.
It is the story of Gabriel D'Selva, a mechanic from Goa. Gabriel's life's greatest ambition is to travel to the UK. He tries several times to secure a visa but gets refused. Desperation leads him to find a travel agent who is also an illegal immigration specialist- Ram Kumar.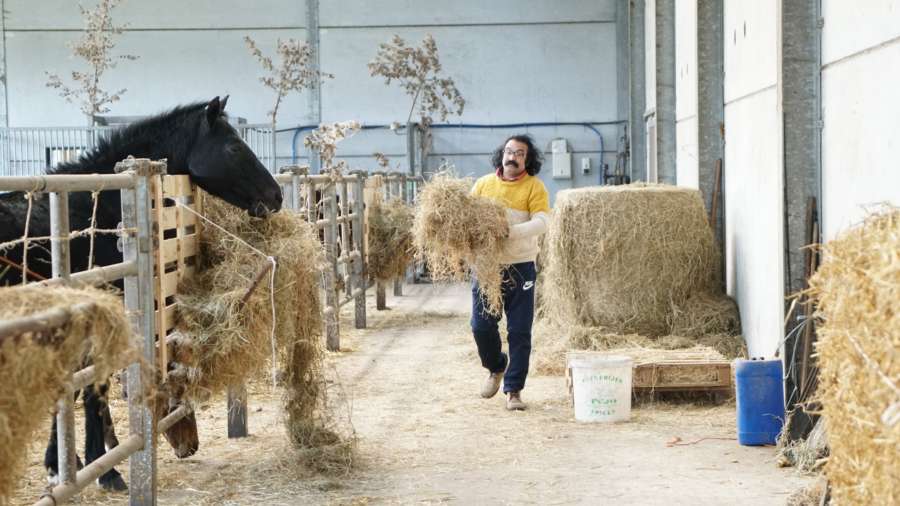 Mr Kumar organises Gabriel's journey across an old route used by Illegal Immigrants in the 80s to travel from Asia to Europe. As the adventure begins, Gabriel gets a new companion, a bankrupt film producer who's trying to flee from his debtors- Anil Nair. The Duos journey shapes up from the coast of Goa through the Mongolian Steppe through the Silk Roads of Central Asia through the oblasts of Russia to Joseph Stalin's Georgia.
From Georgia, the story evolves through Ottoman Turkey and spreads its wings across Europe. Cultures, ideas and concepts are all incorporated into a journey that leads the protagonist Gabriel D'Selva and his companion Mr Nair through a road less taken these days. The reason for Gabriel's journey is the suspense of the film, and the outcome of his travel is yet another matter of curiosity to the audience.
To make a film is an arduous task. However prepared the team is, it gets chaotic as it progresses. It can go beyond chaos if filmed in multiple locations. Most film directors confine their film's locations to a minimum. Again it depends upon the budget, availability of the actors, filming locales, props, permissions etc.
As this project commenced a reputed production company in India wanted to produce it. What appeared to be a promising start soon dissolved into oblivion? There were several other meetings with reputed industry names — none of those progressed to reality. I had to start somewhere, and I did.
It took almost a year for me between work schedules to do the recce, to travel to countries I have never been before, to meet with people whose names I cannot even pronounce correctly even now. People helped. People are generally helpful, and that is what I learned after making this film.
It took several months to coordinate this project.  Several emails exchanged, other forms of correspondence used to establish with fixers in different parts of the world. Goa in India, Ulaanbator in Mongolia, Atrau in Khazakstan, Istanbul and Erzurum in Turkey, Sofia in Bulgaria, Cologne in Germany, Belgium and finally the UK.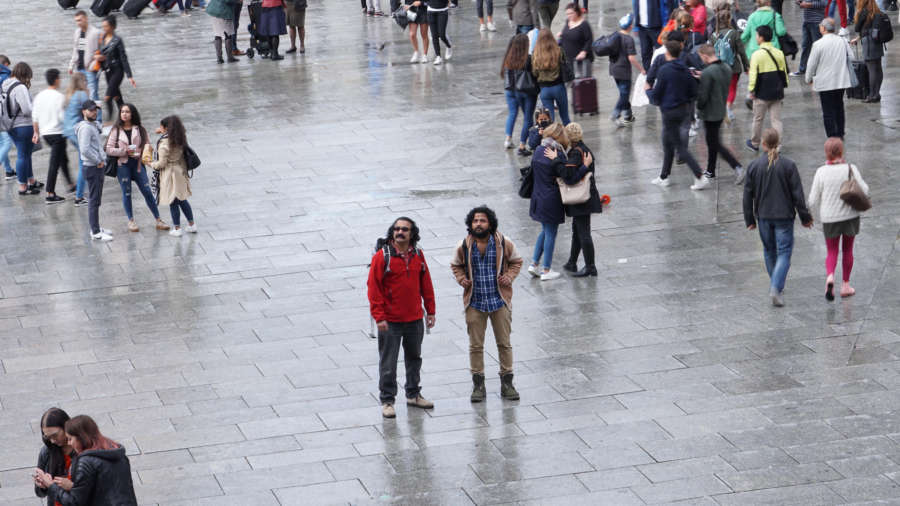 8119 Miles is an attempt that cost a lot not just in terms of money alone but time, patience and persistence. It is the product of a dream that I have carried within me for a very long time. It is my reflection of a traveller's tale. History, Writing and travelling have always been a part of my life because it is in my DNA.
Failure does not bother me any more because I have failed numerous times in life and I have lamented time and again over each one of those failures. It got to a point where I understood that there wasn't another level to failure than what I have experienced. Many wise men have repeated throughout centuries of human existence that failure teaches you something or the other. If you are smart enough, you learn and get on with life and trust me each one of them was right. Failure is more of a teacher than success. It teaches you to, get up from where you fell and follow your dream with every molecule within you. Success is not merely in achieving something but fulfilling your dreams and creating that inner joy of having accomplished something.