An Indian Naval patrol aircraft failed to find any more survivors of merchant ship Emerald Star that sank off the coast of Japan last week, even as 10 Indians are still missing….reports Asian Lite News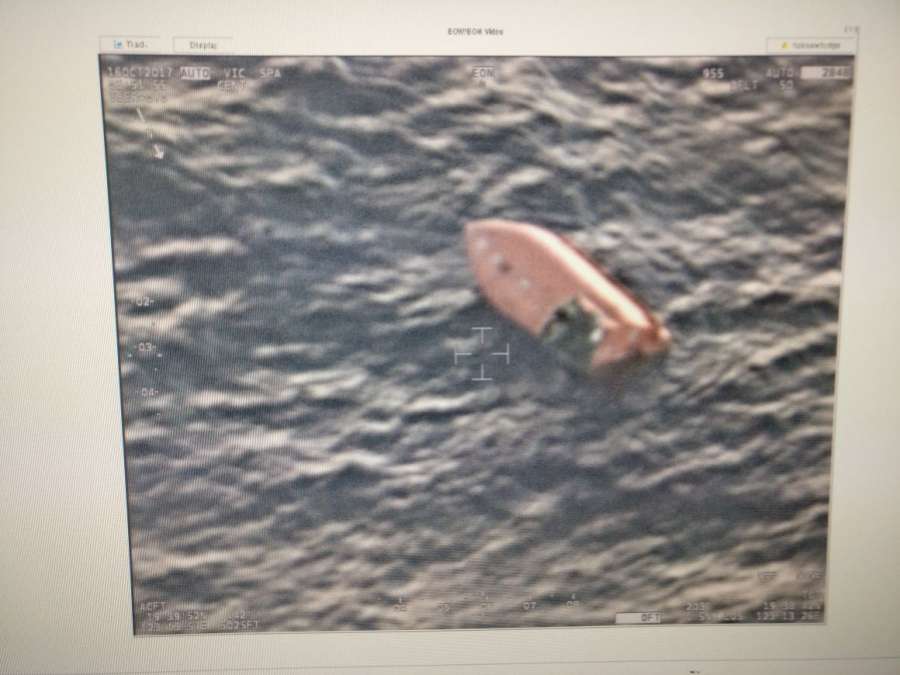 A P8-I maritime surveillance aircraft of the Indian Navy on Monday joined the search and rescue operations to look for any survivors.
The Indian Navy said a capsized life boat around 10 meters long was found, and the information was relayed to the Japanese coast guard in Okinawa. The crew of the P8-I aircraft were told that the Japanese coast guard had already located the life boat and searched the area, but no survivors or bodies were found.
No other debris or survivors were sighted, the Indian Navy said.
Ten Indians went missing after the Emerald Star sank off the coast of Japan last week.
Those missing included Captain Nair Rajesh Ramachandran, Second Officer Rahul Kumar, Third Officer Subramaniam Giridhar Kumar, Chief Engineer Rajput Shyam Singh, Fourth Engineer Subbiah Suresh Kumar, Junior Engineer Chauhan Ashok Kumar, Perumalsamy Gurumurthy, Malavaranan Silambarasan, Murugan Gowtham and Bevin Thomas.
External Affairs Minister Sushma Swaraj tweeted on Monday night that there were 26 Indians on board the ship, and 16 have been rescued while 10 were still missing.
The Minister said in a series of tweets that the Indian Embassy informed her that a helicopter and two patrol vessels of Japan Coast Guard were engaged in search and rescue operations, and an Indian P8-I reached Manila to join the search and rescue operation.
Japan's 11th Regional Coast Guard Headquarters based in Naha, Okinawa, on Friday said that it had received an emergency call from the 33,205-tonne ship around 2 a.m. local time (5 p.m. GMT Thursday).
The Japan Coast Guard said it had dispatched patrol boats and aircraft to rescue the missing crew, but the operations were hampered by a raging typhoon.
According MEA, 11 crew members were rescued by the ship Densa Cobra, registered in Xiamen, China, and five more by Samarinda, registered in the Philippines.