As for Cameron like with his primary purpose of trying to prove he was right to call the referendum with India he is trying to spin history to suit his objectives. He failed in convincing me he had to call the referendum and with India he merely showed how selective his historical reading is. This suggests that Cameron at Eton was not quite the "girly swot" that Boris Johnson says he was ….. writes Mihir Bose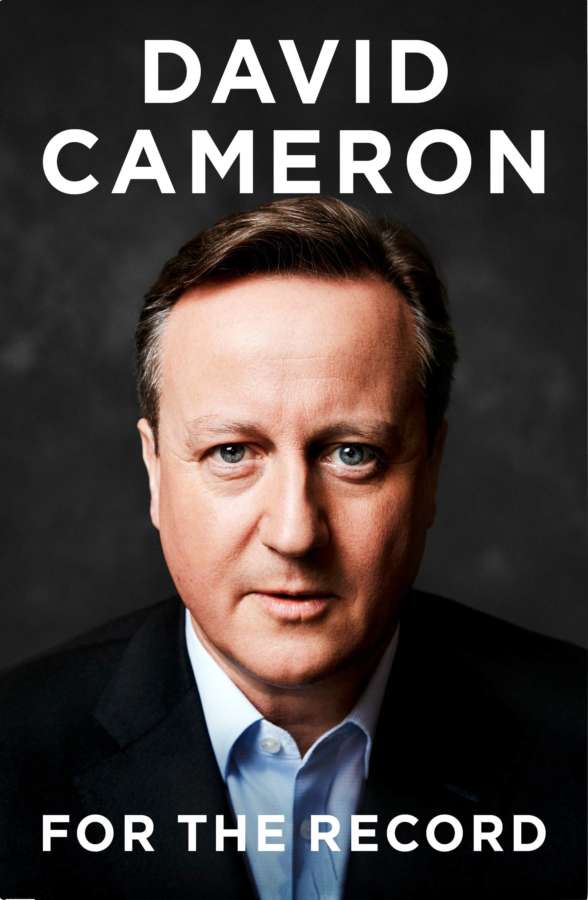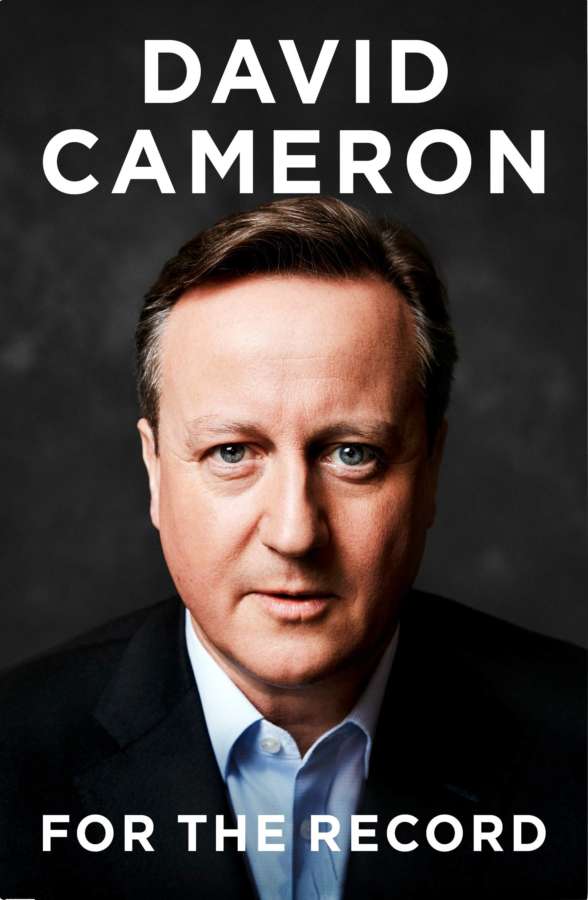 Some years ago, while researching my book From Midnight to Glorious Morning? India since independence I visited places associated with Gandhi . Ahmedabad was the ideal starting-point. It was from the ashram there on the banks of the Sabarmati river that Gandhi had started his salt march to Dandi where he panned sea water to make salt defying British laws which in a simple, but wonderfully effective gesture, illustrated the iniquities of British rule. Gandhi had always used trains and I decided to take the overnight train to Ahmedabad.
A fellow passenger was a very interesting young man travelling with his family to Mumbai, where he worked for McKinsey, a firm that had just published a book called Reimagining India, one of many such to have appeared since the opening up of the Indian economy in 1991.
This McKinsey employee, however, was reading Aristotle. I persuaded him to put away the great Greek, hoping he could tell me how young Indians felt about the greatest Indian. But it was soon clear Dandi meant nothing to him, and he did not want to talk about Gandhi. Instead, discovering I was from Britain, he was keener to talk about a recent trip the then Prime Minister David Cameron had made to India, and how well the British Prime Minister had interacted with students. "He talked about education—our politicians never do that—and in Mumbai he even ate street food!"
Actually, Cameron had eaten street food in Kolkata and sometime later I was to hear from the British Deputy High Commissioner in India as to how difficult it was to organise this. They had carefully selected a food vendor who would not give Cameron Delhi belly, but the Kolkata police worried about security had cleared all the hawkers and when Cameron emerged there were none to be found. But he boldly sought them out and while his entourage looked on in horror he did something that most foreigners in India, and even some Indians, would not do. He also walked across Howrah Bridge where taxi drivers got out of their cabs to welcome him although here again the Kolkata police intervened. Worried by security they decided to remove them with such force that some of them found themselves thrown over their taxis and ended up showing their backsides to Cameron.
A few weeks later when I arrived in Kolkata my relations were gushing over Cameron and firmly convinced he had done much to improve Britain's relationship with its former colony. All this came at a time when Cameron was having a torrid time in the UK. To suddenly see a British Prime Minister hailed in the land his ancestors had conquered was quite something.
Now you would have expected Cameron in his book For the Record, where he is trying to convince us he was right to call the referendum and that he was a far-sighted politician, to wax lyrical about this trip, but he does not refer to this visit at all. He does refer to an earlier visit where he took a great trade delegation to India which included Richard Scudamore, then chief executive of the Premier League and also saw him batting against the bowling of Kapil Dev. That must have taken some doing as Cameron's game is tennis at which he, so he tells us, is rather good, or at least better than Boris Johnson.
And what he says about the India visit is revealing about what a modern, progressive, Conservative, who Obama said would in the US be on the right of the Democratic party, feels about empire and India's historic links with Britain. It is worth quoting, "For a long time, friends and colleagues in the British Indian community had encouraged me to go to the Golden Temple in Amritsar. The holiest of Sikh sites had been the scene of a massacre in 1919, when British Indian Army soldiers fired upon a peaceful public meeting, killing hundreds of people. No serving prime minister had ever been to Amritsar, let alone expressed regret for what happened. I wanted to change both those things and would do so after the trade mission – the largest in UK history – I would lead in February 2013.
Ahead of my visit there was an internal row about whether I should say 'sorry'. But ultimately, I felt that expressing regret for what I described in the memorial's book of condolence as a 'deeply shameful event in British history' was appropriate. I knew what it meant to British Sikhs that their prime minister made that gesture, and I'm glad I did so."
Now I would not have expected Cameron to do what the Archbishop Justin Welby did on his recent visit, prostrate himself in front of the memorial for the bloodiest massacre in the history of the British empire. But observe what Cameron did. At Amritsar he referred to Winston Churchill's speech in the Commons about this being a frightful event. This was very shrewd. Churchill like much of the Raj, that is those who did not applaud the atrocity, and many did, had said, that this "is an episode which appears to me to be entirely without precedent or parallel in the modern history of the British empire."
My Hindu ancestors behaviour was part of their belief system just as Amritsar was a manifestation of the belief system of British colonial rule
The Raj was benevolent, Churchill saw it as a mission to civilise what he called "primitive" Indians, that had brought many benefits to India and the British rarely raised the whip. Yet as the historian Kim Wagner has shown in his excellent book Amritsar 1919 the atrocity must be seen in the deep context of British colonial mentality and was one of many such moments which form part of the bloody history of the British Empire.
Also observe how Cameron plays the question of what he calls colonial guilt. Of course, descendants of people who committed atrocities cannot be expected to feel guilty about what their ancestors did. All our ancestors did terrible things. My upper caste Hindu ancestors were horrible to the Dalits. My family were rich Hindu zamindars in what was then east Bengal, a minority in a land where the majority were Muslims. And from all that I have read and heard they treated the poor Muslims dreadfully. I do not feel guilty about it. But I must acknowledge what happened and not treat it as an isolated incident which is what Cameron was doing with Amritsar. My Hindu ancestors behaviour was part of their belief system just as Amritsar was a manifestation of the belief system of British colonial rule.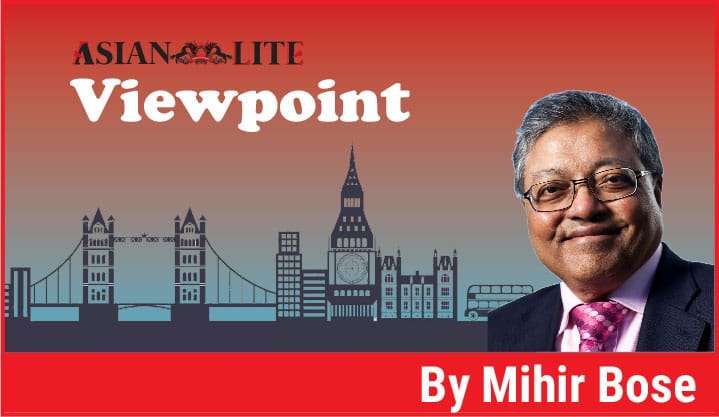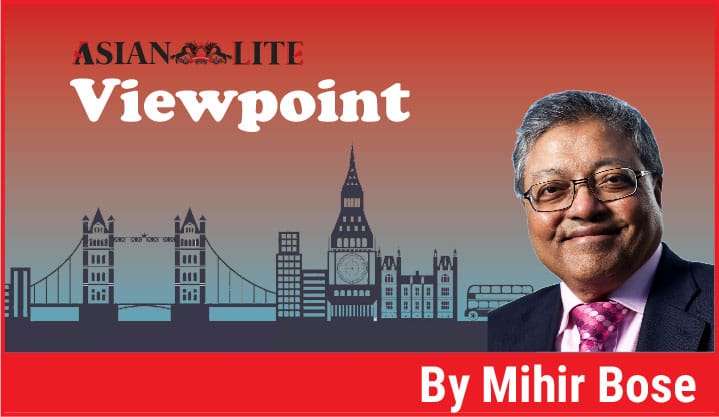 This has particular reference to Cameron because he like many native whites in this country have a very selective view of history. So, in the book he talks of Britain being alone during the second world war. He is recycling yet another myth. Britain was not. It had the huge empire behind it, this at a time when the British boasted that the sun never set on the British empire, a saying his heroine Mrs Thatcher would remind us of after the victory in the Falklands. A million Indians fought for the British in the second world war. But then this picture of a small beleaguered island, shared by many in this country, is very handy for the Cameron narrative. His successor Theresa May went even further when in events marking the centenary of the First World War she spoke of Britain fighting for democracy when in reality Britain was fighting to preserve her empire, indeed extended her empire as a result of the first world war and had no intention of giving freedom to her brown and black subjects. Indeed, in the middle of the First World War the war cabinet at a meeting in Downing Street said it would take Indians 500 years to learn to rule themselves and even then without the British nanny to hold Indian hands India would collapse.
Why does all this matter? It matters because the India that is emerging and that Cameron was so keen to cultivate is not the India of my youth. My father used to say foreign rule was inevitable and the British were the best foreign rulers India could have had. In modern India there are no such warm memories of British rule. Books like that written by Shashi Tharoor that depict the horrors of British rule are best sellers.
The British in this country may still say we did good. Only the other day a British friend came up to me and tried to convince me of that. But not many Indians feel that way. If the British are serious about trying to build a new relationship with India they better recognise that, move on from their nostalgia for the empire as they have done with their former colony, America, and try not to paint a rosy picture of the past. It may work well with the British in Britain. It will not work with the Indians.
As for Cameron like with his primary purpose of trying to prove he was right to call the referendum with India he is trying to spin history to suit his objectives. He failed in convincing me he had to call the referendum and with India he merely showed how selective his historical reading is. This suggests that Cameron at Eton was not quite the "girly swot" that Boris Johnson says he was.
@mihirbose