The misconception and stereotypes often result in misdiagnosis, being treated as inpatient and sectioned, which has ultimately increased the fear of talking about mental health and accessing services. It is therefore important to be able to communicate effectively with the BME community… wites Aisha Osman for Asian Lite News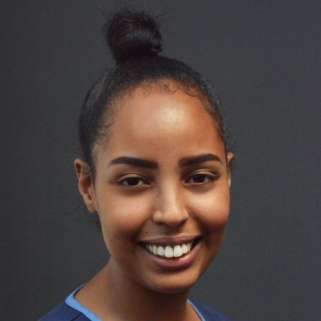 In general, there has always been stigma and many misconceptions attached to mental illnesses. However, with the growing interest and knowledge of mental health issues, people are becoming more educated and aware of the different disorders and treatments available to them. Nevertheless, for people in the black minority ethnic (BME) communities it can be more of a challenge to have an open dialogue due to the cultural stigma surrounding mental health.
A recent study was conducted to establish perceived barriers as to why there could be a stigma attached to mental health among people from BME backgrounds (Memon and colleagues 2016). Some personal and environmental factors include; the negative perception of mental health issues, being in denial of having a mental health problem, and being reluctant to discuss concerns (particularly among men) and the financial factors involved.
On the other hand, some have argued the relationship between health-care providers and BME service users impacts the desire to seek help and communicate openly about their mental well-being. Some of the issues raised are the language barriers, cultural naivety, insensitivity, discrimination towards the needs of BME service users and overall lack of awareness of the different people accessing the service
It is therefore apparent that more work and awareness is needed to engage with people from BME backgrounds. Not only to better facilitate the care given to this population but also to educate those delivering, treating and supporting them.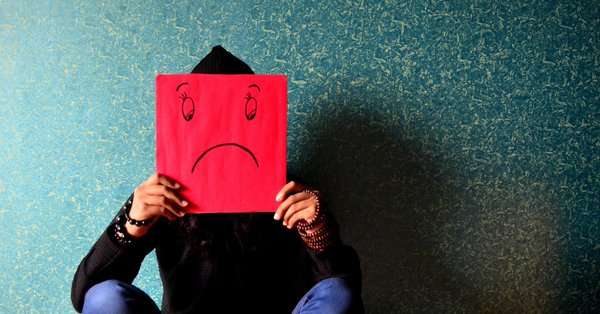 WHY IS IT IMPORTANT TO SPEAK OUT ABOUT MENTAL HEALTH CONCERNS, PARTICULARLY IN BME COMMUNITIES?
Different cultures perceive mental health in different ways, for example, hallucinations may be perceived as evil spirits and in others, depression isn't recognised and often downplayed or viewed as shameful. The misconception and stereotypes often result in misdiagnosis, being treated as inpatient and sectioned, which has ultimately increased the fear of talking about mental health and accessing services. It is therefore important to be able to communicate effectively with the BME community in a culturally acceptable manner as well as enhance the knowledge of care-providers.
HOW CAN BEING IN A BME COMMUNITY IMPACT (FOR BETTER OR WORSE) MENTAL HEALTH ISSUES?
On the downside, BME communities are generally more likely to attach a stigma to mental health, which ultimately makes people more hesitant to seek help or voice their concerns. Due to cultural barriers, BME families with older parents may not be educated about mental health and the impact it can have on an individual, which could lead to them shaming or embarrassing the person suffering. Financial status can also be a significant barrier in the BME community, especially in accessing services and ensuring wellbeing. BME individuals may not always have the privilege of taking time off work to see to their own wellbeing, as they need to support their families.
On the Upside, while many people may not wish to disclose their concerns with their families, BME individuals, particularly those from Asian communities, place a huge emphasis on family support systems. Generally, people in BME communities rely on their family for many situations and the strong relationships mean that they can count on one another during a crisis.
Furthermore, with the increase in developments in mental health, people are becoming more educated and aware of the different aspects of mental health – and awareness is key to dispelling stigmas and changing behaviour.
WHAT CAN BE THE RESULT OF A MENTAL HEALTH ISSUE THAT IS LEFT UNNOTICED OR UNDIAGNOSED?
Research has shown BME individuals are more likely to experience negative outcomes from mainstream mental health services and therefore more likely to seek professional support and help. Therefore, increasing the risk of social exclusion and deterioration in their well-being.
Living with an undiagnosed mental health condition can also have detrimental effects on an individual, such as not accessing the right treatment when it is needed and this could worsen the symptoms, making them harder to treat. For example, those with depression may exhibit several symptoms at first. If left untreated they can lead to a full range of depressive symptoms which require more intense treatment and a more uncertain recovery journey.
WHAT SHOULD YOU DO IF YOU OR SOMEONE YOU KNOW IS STRUGGLING WITH THEIR MENTAL HEALTH?
Mental health can be exhibited in different forms which can impact people in several ways, for instance, everyday tasks become more difficult to manage, and getting out of bed isn't as easy as it used to be. It can, therefore, be quite challenging knowing what to say or do if you have a friend who is struggling, due to the fear of saying the wrong things or coming across as insensitive. When supporting a friend or family member that is struggling with their mental health it is also important to not take everything that they say personally. In a difficult time people may say certain things or respond aggressively when they don't mean it, and is not actually representative of how they feel about you. Here are few tips and advice on how you could support someone struggling with their mental health:
–    Start with a simple text (if face to face is too intimidating) letting them know you are there for them whenever they are ready to talk.
–    Be patient, it may be difficult for them to open up and will take time.
–    Encourage them to visit their GP and seek support or try to gather information that may be useful to them.
–    It is also important to remember to look after your own well-being when attempting to help others.
WHAT ARE THE TREATMENT OPTIONS FOR SOMEONE STRUGGLING WITH THEIR MENTAL HEALTH ISSUES?
A Healthy Lifestyle: Lifestyle changes are simple but powerful tools in treating depression and anxiety, and they are an essential component of an integrated approach to treatment. In some cases, lifestyle changes alone can help depression or relieve anxiety, so it makes sense to start with them right away. But if you are suffering from moderate to severe depression or anxiety, also seek professional help as soon as possible.
Beneficial life changes include a better diet. Regular exercise and getting a good amount of sleep
Psychotherapy: This is an effective way of treating clinical depression and has been shown to be significantly beneficial. It's used to help the person find ways to deal with everyday stressors. It can also encourage you to use your medications properly. One of the most effective types of psychotherapy is cognitive behavioural therapy (CBT), which helps someone change how they think and what they do, ultimately encouraging changes that will help you feel better. It focuses on the 'here and now' problems and difficulties, instead of focusing on the causes of your distress or symptoms in the past, it looks for ways to improve your state of mind now.
Transcranial Magnetic Stimulation (TMS): Is a new innovative treatment, shown to have long-term results in treatment-resistant depression. TMS is a non-invasive procedure that uses magnetic fields to stimulate nerve cells in the brain in order to remove the symptoms of depression, and other conditions.
Key benefits of TMS include;
Non-invasive treatment with a great success rate
Unlike medication, TMS treatment has minimal side effects such as; no weight gain, sexual problems or memory loss.
Although it is mostly applied to depression, it has also been shown to be effective for Generalized Anxiety, Obsessive Compulsive Disorder (OCD, Addiction, Post-traumatic stress disorder (PTSD) etc.
Approved by NICE guidelines to be safe and effective in the treatment of depression
 Aisha Osman is a TMS Technician at Smart TMS, the UK's leading mental health clinic specialising in Transcranial Magnetic Stimulation.