Donald Trump became the first visiting US President to visit the Western Wall, one of Judaism's holiest sites, in Jerusalem's Old City….reports Asian Lite News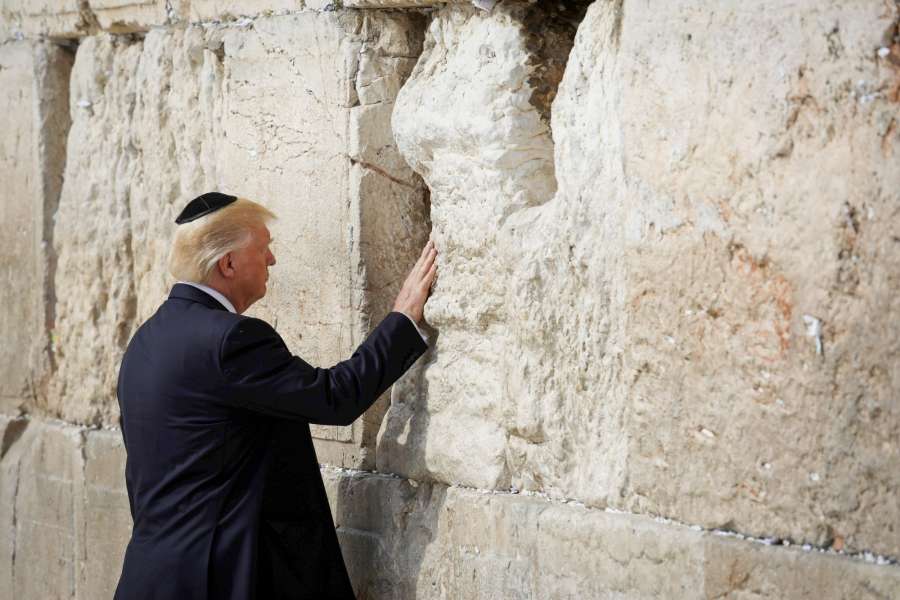 The historic visit is part of Trump's efforts to highlight "the need for unity among three of the world's great religions" on his first foreign trip, senior administration officials said.
Trump, wearing a yarmulke, placed his right hand on the wall and swayed slightly back and forth with his eyes closed. He was flanked by his son-in-law and senior adviser Jared Kushner, who is Jewish, and Western Wall Rabbi Shmuel Rabinovich, CNN reported.
US First Lady Melania also left notes at the other side of the Western Wall.
Despite requests from Israeli officials, Trump visited the Western Wall without any Israeli government official by his side.
Trump's stop at the Western Wall came between Sunday's visit to Saudi Arabia where he called on Muslim leaders to "drive out the terrorists and extremists", and his forthcoming visit with Pope Francis at the Vatican.
The US President along with his wife Melania and daughter Ivanka visited the Church of the Holy Sepulchre before going to the Western Wall.
The Western Wall is not officially recognised as Israeli territory, and the Trump administration has not been clear about whether they believe the holy site is part of Israel.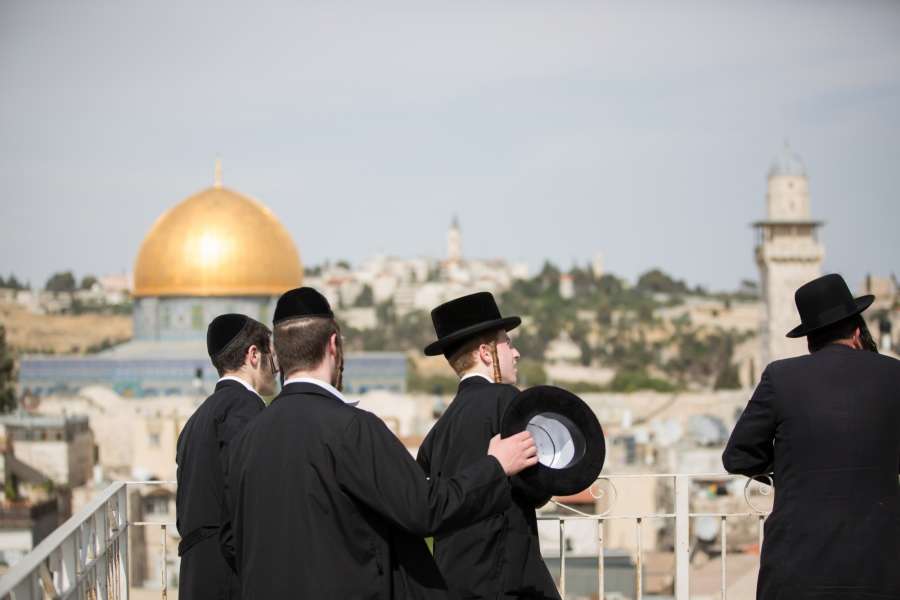 George H.W. Bush, Bill Clinton, George W. Bush and Barack Obama each visited the Western Wall as private citizens or candidates. None of them was accompanied by an Israeli Prime Minister, and current Israeli leader Benjamin Netanyahu did not join Trump for his wall visit, NBC News reported.
The two leaders and their wives will have dinner at Israeli Prime Minister's residence on Monday evening.
Trump started off his Israel visit with a short speech at Tel Aviv airport, saying there was now a "rare opportunity ahead to bring peace and stability to the region".
Air Force One's flight from Riyadh to Israel was the first of its kind between the two regional rivals, Netanyahu made note of this fact, and added that he hoped one day an Israeli Prime Minister could travel from Tel Aviv to Riyadh without layovers, Efe news reported.
The Israel-Palestine peace process was certain to be high on Trump's agenda during his visit to both Israel and the Palestinian territories, the report said.
Trump said he had come to "this sacred and ancient land to reaffirm the unbreakable bond between the US and Israel" and was "deeply grateful" for the invitation to visit Israel, CNN reported.
"We have before us a rare opportunity to bring safety and security to this region," he said, but "we can only get there working together — there is no other way."
Speaking earlier, Netanyahu welcomed Trump on what he called a "truly historic" visit, which he viewed as a "powerful expression of your friendship".
Israeli President Reuven Rivlin hailed Trump's visit as a symbol of the "unbreakable bond between Israel and the US".