Who is the London Bridge attacker? He is identified as Usman Khan of Pakistani origin. According to The Telegraph, Khan left school with no qualifications after spending part of his late teens in Pakistan, where he lived with his mother when she became ill. A special report by Rifan Ahmed Khan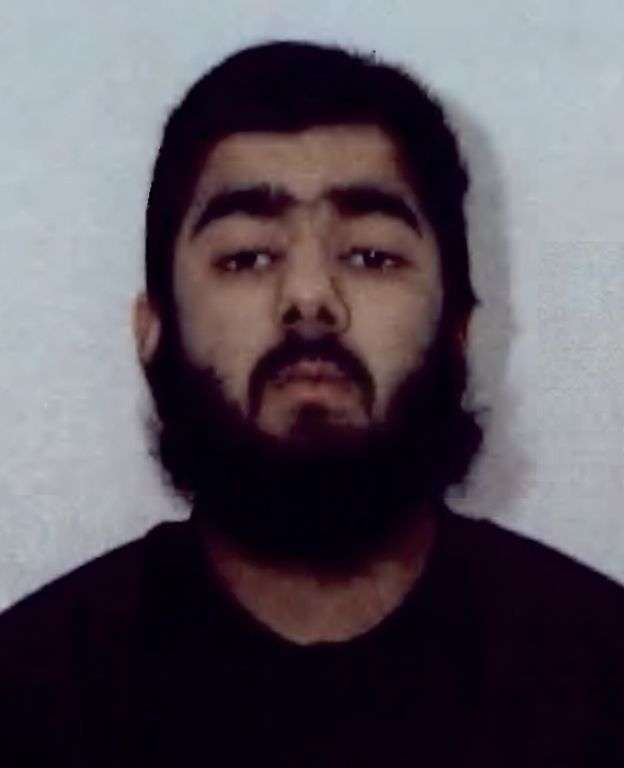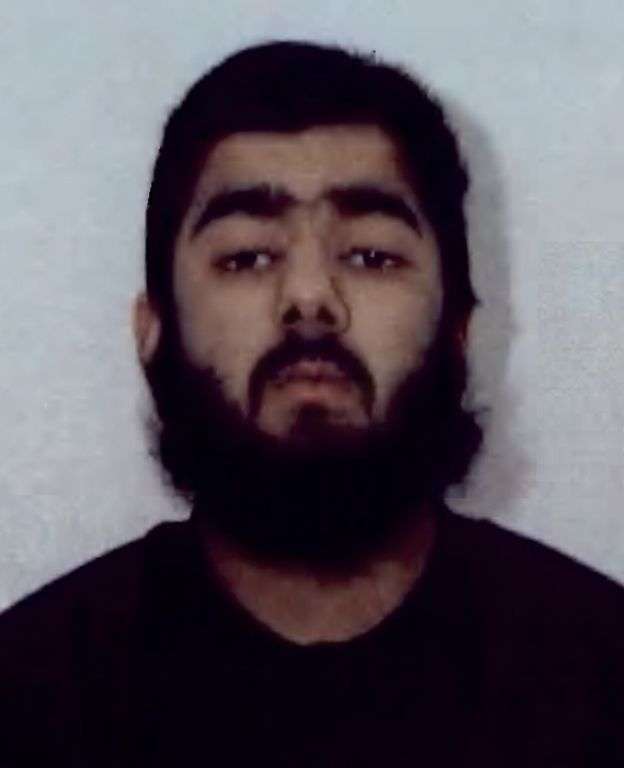 The London Bridge attacker who killed two persons on Black Friday attack was a British citizen of Pakistani origin. He was born in the UK. Usman Khan was a terror convict who had been out on parole and targetted a gathering where students and other former convicts had assembled.
According to The Telegraph, Khan left school with no qualifications after spending part of his late teens in Pakistan, where he lived with his mother when she became ill.
On his return to the UK, he started preaching extremism on the Internet and attracted a significant following, The Telegraph reported.
In January 2012, Khan pleaded guilty to engaging in conduct in preparation for acts of terrorism violating the UK's Terrorism Act 2006.
Khan was among nine men charged with conspiracy to bomb high-profile London targets in the run-up to Christmas in 2010. At the time, the men were described as an Al Qaeda-inspired group that wanted to send mail bombs to various targets and launch a "Mumbai-style" atrocity.
At that time of his arrest, Khan lived in Stoke-on-Trent, a city in central England.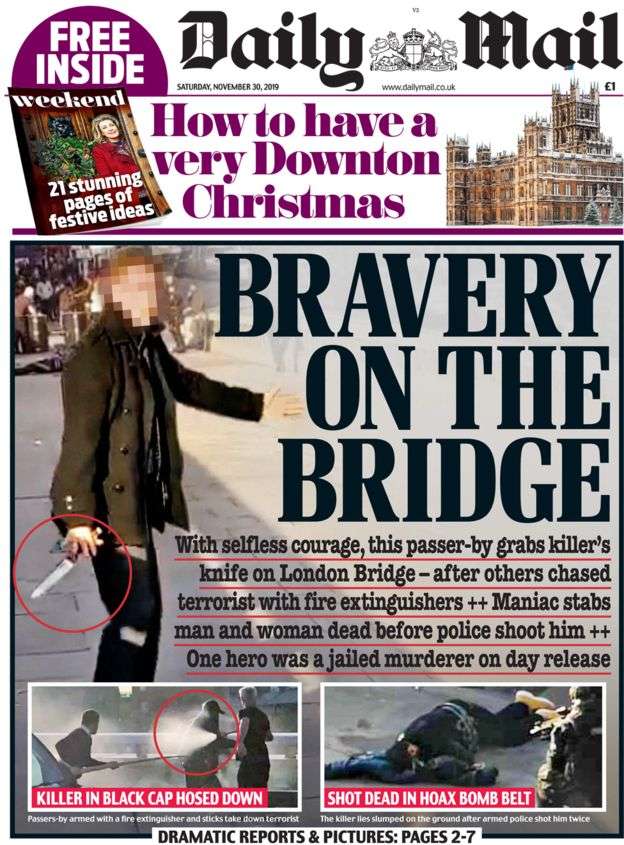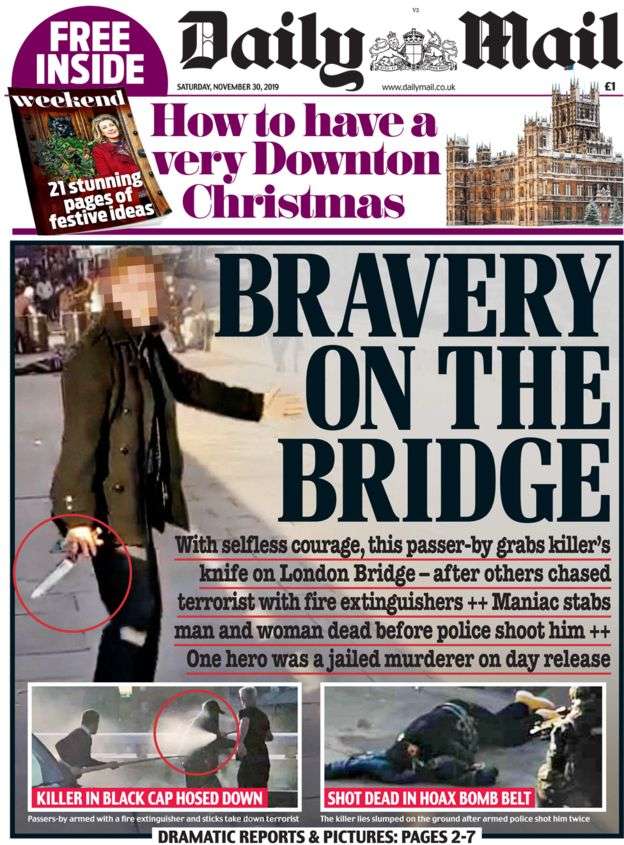 A hand-written target list found at that time at one of the defendant's homes listed the names and addresses of then London Mayor and current British Prime Minister Boris Johnson, the American Embassy and the Stock Exchange.
The British police counter-terror operation which led to their arrests was the biggest of 2010, the Dawn report said.
Khan was sentenced to detention for public protection with a minimum custodial term of eight years — a sentenced designed by UK authorities to protect the public from serious offenders whose crimes did not merit a life sentence.
Offenders sentenced to an IPP are set a minimum term which they must spend in prison. After they have completed their tariff they can apply to a parole board for release.
The Parole Board releases an offender only if it is satisfied that it is no longer necessary for the protection of the public for the convict to be confined. If offenders are given parole they will be on supervised licence for at least 10 years.
The judge who had examined the 2010 bomb case sentencing appeals of Khan and the other convicts in 2013 had said: "They wished to support and commit acts of terrorism in furtherance of their religious beliefs. They came to the attention of the security services who monitored them using covert surveillance techniques and devices and were able to effect their arrest prior to advanced steps having been taken to implement their plans."
He also noted that although they were from different parts of the country (Stoke, Cardiff and London), the groups managed to meet together.
The judge had also said that the Stoke defendants, which included Khan, were recorded discussing terror attacks overseas.
On December 15, 2010, Khan had been monitored by UK authorities in conversation about how to construct a pipe bomb from a recipe referred to in an Al Qaeda publication.
Authorities also heard Khan seeking to radicalise another male and making clear his intentions to travel abroad to a training camp which outwardly appeared to be a madrassah, the Dawn report said.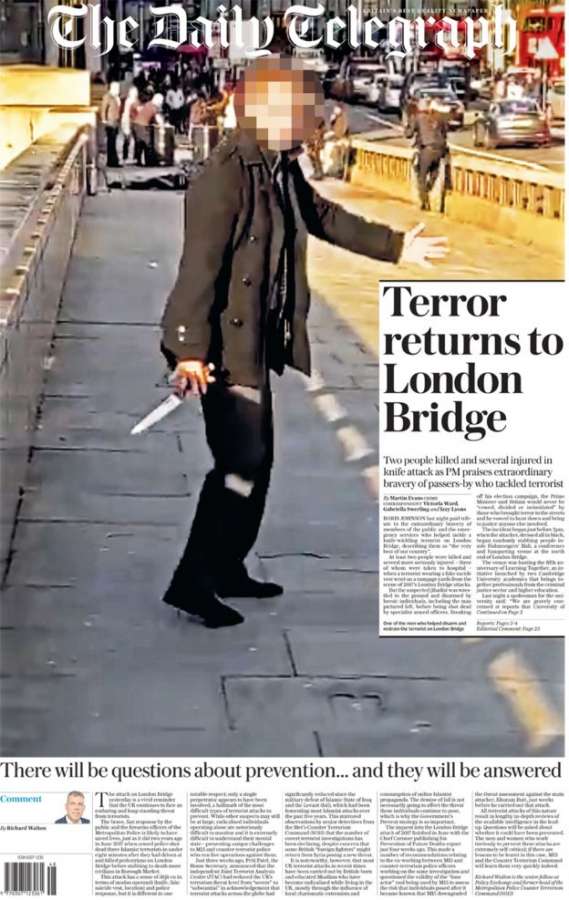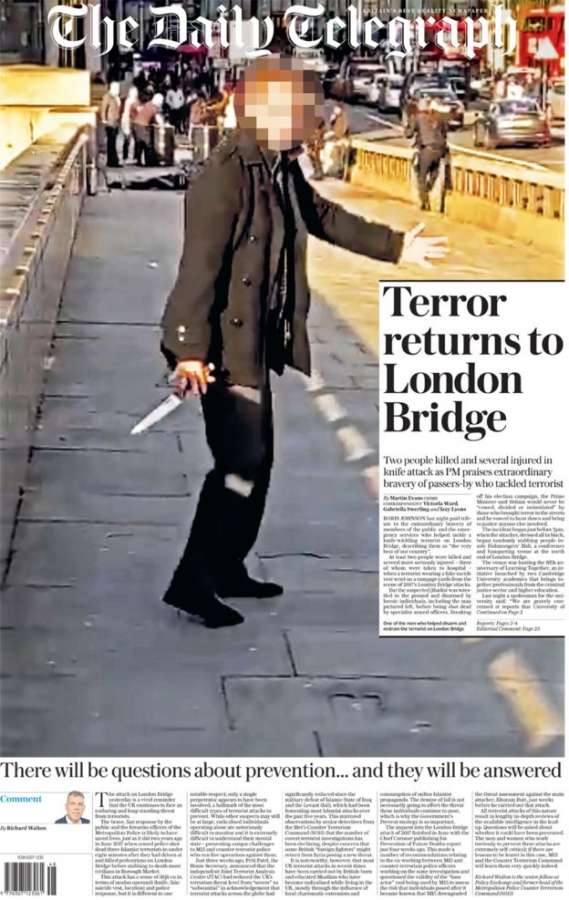 The Stoke group, which included Khan, were to fund the camp and recruit men for it. The court noted that "Khan expected only victory, martyrdom or imprisonment". It reminds us the grim picture of July 7 London.
The 7 July 2005 London bombings, often referred to as 7/7, were a series of coordinated Islamist terrorist suicide attacks, most of them Pakistani-origin, in London. They targeted commuters travelling on the city's public transport system during the morning rush hour. Four Islamic terrorists separately detonated three homemade bombs in quick succession aboard London Underground trains across the city and, later, a fourth on a double-decker bus in Tavistock Square. The train bombings occurred on the Circle line near Aldgate and at Edgware Road, and on the Piccadilly line near Russell Square.
The Pak factor
The second London bridge attack happened just days after the 10th anniversary Mumbai 26/11. From a global perspective, the Mumbai attacks established a terrifying new template for terror — one that Al Qaeda and ISIS would often replicate in subsequent years. The blueprint is simple: Small bands of heavily armed assassins staging coordinated attacks on soft targets in urban spaces. The examples proliferate.
In 2013, militants stormed a shopping mall in Nairobi and bombers targeted the Boston Marathon. In 2015, gunmen besieged a concert hall, a sports stadium, and restaurants in Paris. And in 2016, assailants attacked the airport and a metro station in Brussels, and jihadists attacked a cafe in Dhaka. Additionally, potential Mumbai-style attacks in Copenhagen and Madrid were foiled in 2009 and 2015, respectively.
Lastly, the terror attack on a church in Sri Lanka forced a change in the political discourse as evident from the just-concluded presidential elections.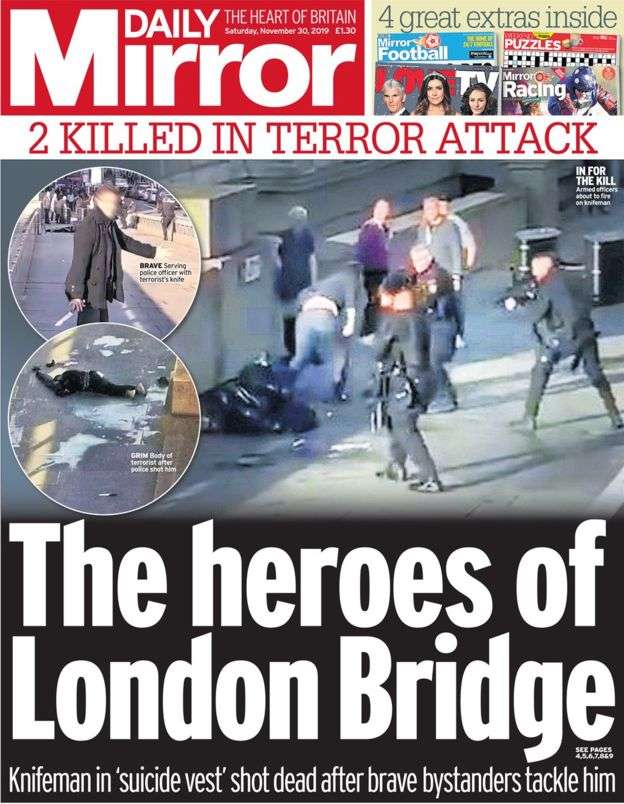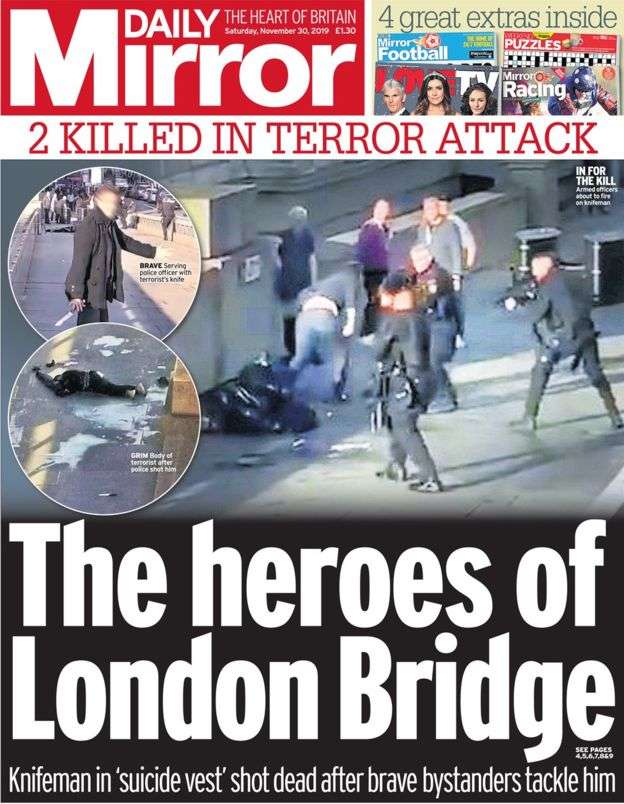 The perpetrators of 26/11 are still manage to walk free in Pakistan. They include Hafeez Saeed, the LeT founder and mastermind and his team of handlers and executors of Mumbai attacks headed by Zakiur Rahman Lakhvi.
Saeed and his men are temporarily jailed under pressure from the world community FATF; and then released by courts that find the police case weak, which is deliberately left that way. Pakistan is dragging its feet.
The National Investigation Agency (NIA) investigators of India said Major Iqbal and Major Sameer Ali of Pakistan's Inter-Services Intelligence (ISI) spy agency played crucial role in the terror attack operationalised by LeT.
They are among those nine named in the NIA chargesheet which was filed in Delhi's Patiala House court almost three years after the 26/ 11 attack.
According to an NIA investigation into the 26/11 case, they plotted the strikes on Mumbai by sending in a US citizen to India for reconnaissance of targets in Mumbai and later sent in a group of terrorists by sea to India's financial hub on the west coast.
The two Pakistani officers remain just names with India not having any further clue of their identity or photographs.
The names of LeT founder Hafiz Saeed, mastermind of the attack Zaki-ur-Rehman Lakhvi, and the two officers of Pakistan's ISI are categorically mentioned in the NIA chargesheet too.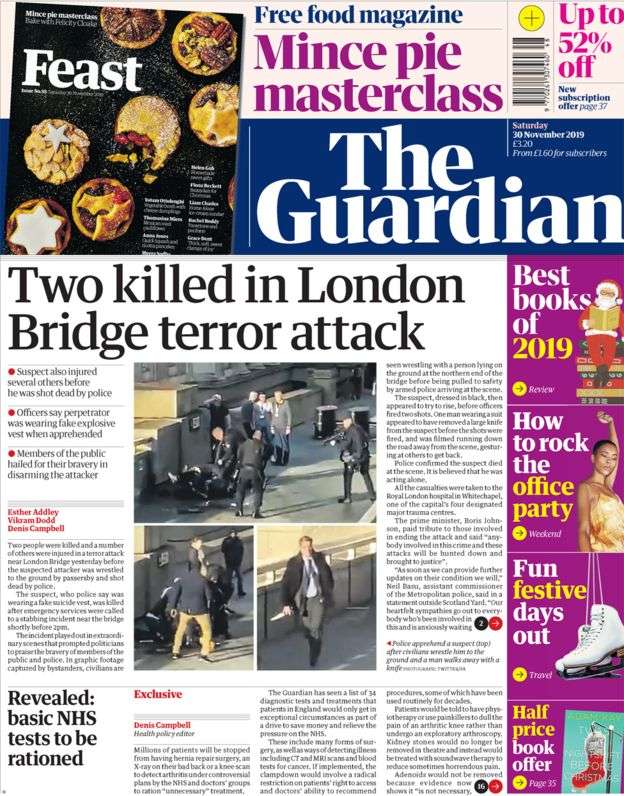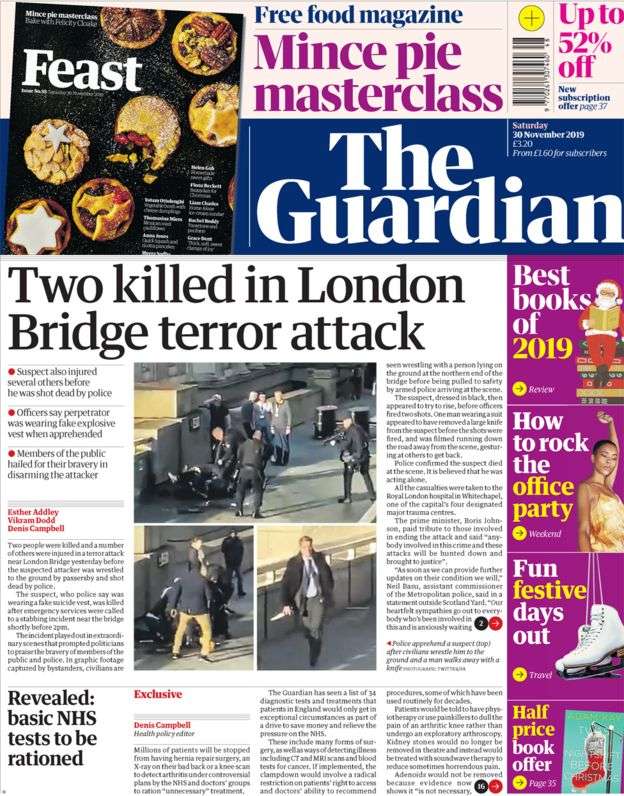 Others named in the chargesheet are David Coleman Headley, the American who was later arrested by the US and is currently in a jail there. Headley's confidante Tahawwur Hussain Rana, a Canadian citizen and Pakistani army deserter, and HuJI commander Illyas Kashmiri are among others named in the document.
The NIA had registered a case against Headley and Rana on November 12, 2009.A
Headley's handler Sajid Malik and former Pakistani army officer Abdul Rehman Hashmi were also named in the NIA chargesheet.
Investigators said the ISI operatives hatched the conspiracy in or around "2005" by LeT and HuJI leaders such as Saeed, Lakhvi and Kashmiri.
Their role came to light when the NIA interrogated Headley in 2010 in which he had provided the details of his Mumbai visits, financed by Major Iqbal, for reccee of potential targets.
Following each trip, the video and photographs were provided to his ISI handlers.
Rana was providing material and financial support to Headley for carrying out the terror attacks on Mumbai and Denmark.
The Pakistani-American jihadist, Headley (original name: Daood Gilani), was arrested in October 2009 for planning a Mumbai-style terrorist attack in Denmark. While in US custody, he claimed that he had been an informant of the American Drug Enforcement Agency, tasked to infiltrate the criminal underworld in Pakistan.
Headley had the advantage of his Caucasian looks, American upbringing and accent and US citizenship, however, Rana had the benefit of a network which he had developed while running an office and doing business for an immigration consultancy in Chicago which was the major plan of the ISI operatives to save them of coming into the radar of Indian agencies, said an investigator.
Headley undertook several trips to Mumbai over the course of three years, beginning in 2006 and continuing until after the 26/11 attack.
It was due to his reconnaissance videos and photographs that LeT was able to plan and rehearse for a precision-strike, said the investigator.
It was also learnt that the NIA had registered a case against Headley and Rana before the larger part of the conspiracy was revealed.
As per their plan Rana was tasked to visit India on November 13, 2008, and then asked to leave Mumbai five days before the 26/ 11 attack.
The investigators consider the information relvant in context of the November 26, 2008 night attack which occured eleven years ago on this day when 10 heavily armed Pakistan-based terrorists sailed into Mumbai and unleashed a wave of violence in the city that left around 160 people dead, including more than a dozen police officers, and hundreds injured.
They struck several targets in a series of co-ordinated attacks, the Taj Mahal Palace hotel, Chhatrapati Shivaji Terminus railway station, Leopold Cafe- a popular restaurant among tourists and Nariman House- a Jewish cultural and religious centre.
The ten hand grenade lashed amd Kalashnikov assault rifles wielding terrorists — belonged to Pakistan-based terrorist group Lashkar-e-Taiba (LeT) attacked Mumbai.
The dramatic scenes were beamed live on television as commandos battled the heavily armed gunmen and guests tried to escape out of windows using bed sheets.
Nine of the 10 terrorists were killed, and one was arrested.
The arrest of this gunman, whose name was Ajmal Kasab, was a game-changer as India, for the first time, had captured a participant in a suicidal attack with high interrogation value, said another investigator.
Following the attack, suspicion swiftly focused on LeT, a vast jihadist group based in Pakistan.
Although notionally banned by the Pakistani government since 2002, LeT held ostentatious fund-raising rallies and operated urban recruitment centres without any official interference