Advertisement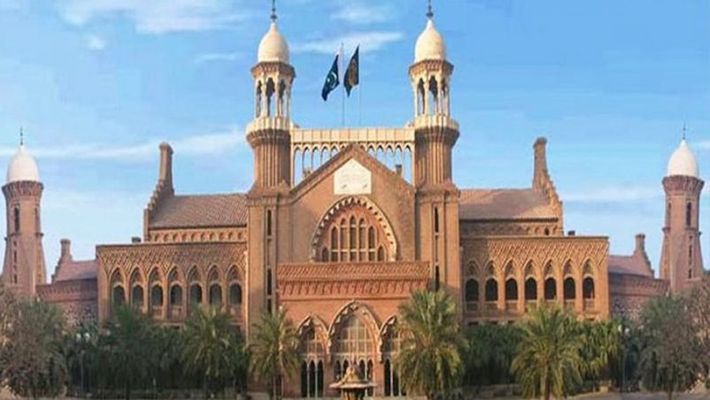 The Lahore High Court has allowed a Sikh woman to unite with her Muslim husband. Pakistan Sikh girl Jagjit Kaur alias Ayesha Bibi will now join with her husband Muhammad Hassan after she hesitated to go back to her parental house.
Jagjit who is the daughter of a Nankana Sahib preacher was living in a women shelter home at Lahore for nearly a year. She was sent there as allegations rose about her being forced to embrace Islam and marry a Muslim man, in last August, reports Times of India.
The order was given after a detailed inspection of her age. While talking over the phone from Lahore on Wednesday, Muhammad Sultan Sheikh, counsel for Ayesha and her husband Muhammad Hassan, said that after hearing arguments of both sides and in light of evidence regarding the girl's age – her puberty test and records of National Database and Registration Authority which certified her to be of 20 years old — Justice Shehram Sarwar Chaudhary ordered the girl to be sent with her husband after recording her statement to this effect, the report said.
Jagjit's family is apparently dissatisfied with the court order. Her brother said they did not get justice.
"This is not justice, we were not even allowed to meet Jagjit," said her brother Manmohan Singh. He said they had pleaded for 5 minutes' time to talk to Jagjit, but the court didn't allow it. According to sources, Jagjit was brought from Dar-ul-Aman to Lahore High Court amid heavy security since police apprehended protests by Sikhs and Muslim groups which had gathered outside the court.
Sultan said that Ayesha Bibi would be sent with Hassan after Dar-ul-Aman receives the court's orders. "Maybe Wednesday evening or Thursday she will go to her husband's house," he added. However, Manmohan said it could two days for Dar-ul-Aman to get the court's order. He said the family would raise the issue at the international level to seek justice.
Also Read: 'Sikh Faith Unites Humanity'