Advertisement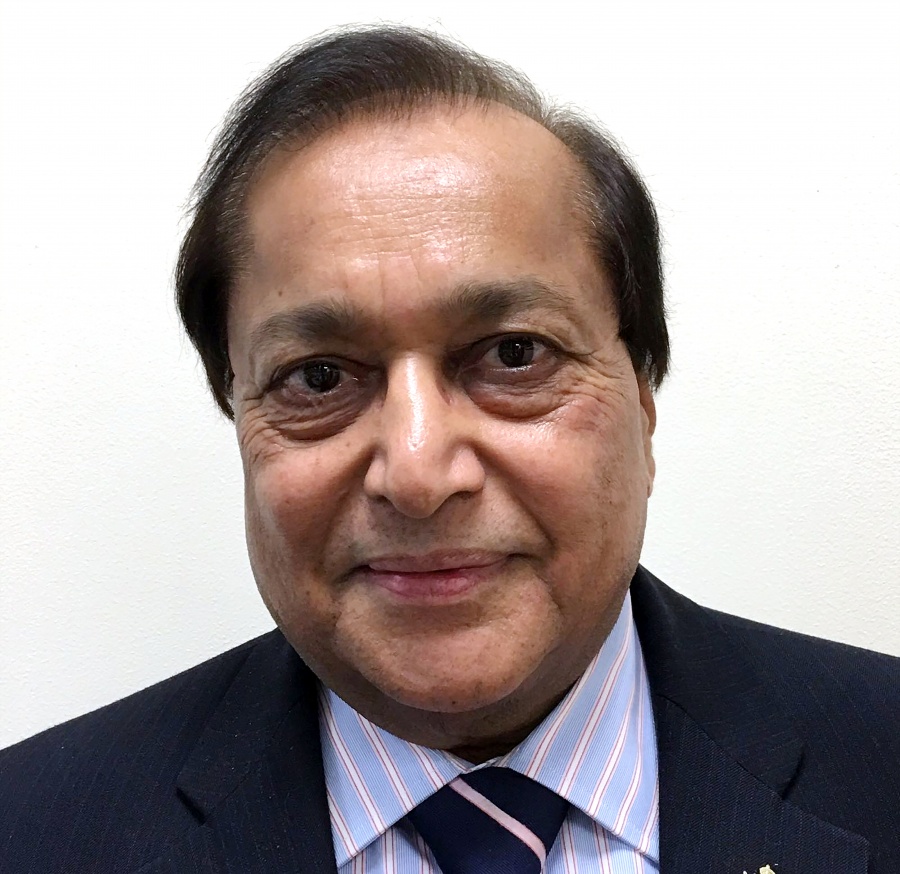 Lord Rami Ranger CBE, Chairman of British Sikh Association, said that Boris Johnson-led British government does not support Khalistan Movement in the UK.
Lord Ranger, in an interview with India Today journalist Loveena Tandon, said that he had recently informed the prime minister about the separatist activism in the country. Lord Ranger noted that he will put pressure on Home Secretary Priti Patel to ban all such kind movements or protests in the country.
"Today, I spoke with the British Flag of United Kingdom Prime Minister, the Rt. Hon. Boris Johnson MP @BorisJohnson who catagorically assured me that British Govt does not support Khalistan movement. Thank you PM," Mr Ranger tweeted.
"I had asked the Prime Minister that there are some separatists' organisation working for Khalistan movement. They want to separate the Indian side Punjab from India," Lord Ranger told India Today.
Following the tweet, Sikh Federation of the UK responded with anger.
Also Read – SFJ offers reward to raise Khalistan flag at Red Fort
Labour MP Preet Kaul Gill also wrote in reference to the demands of Sikhs for a separate nation of Khalistan. She noted that "the principle of self-determination is prominently embodied in Article I of the Charter of the United Nations" and she was worried about his divisive kind of tweets by Lord Ranger.
"My Tweets are against lacklustre Khalistanis who wish to divide Sikhs from the rest of India. If anyone considers my Tweets as divisive, they need to understand the philosophy of Khalistanis who are going against the teachings of our illustrious Gurus," Lord Ranger responded to Gill's reaction.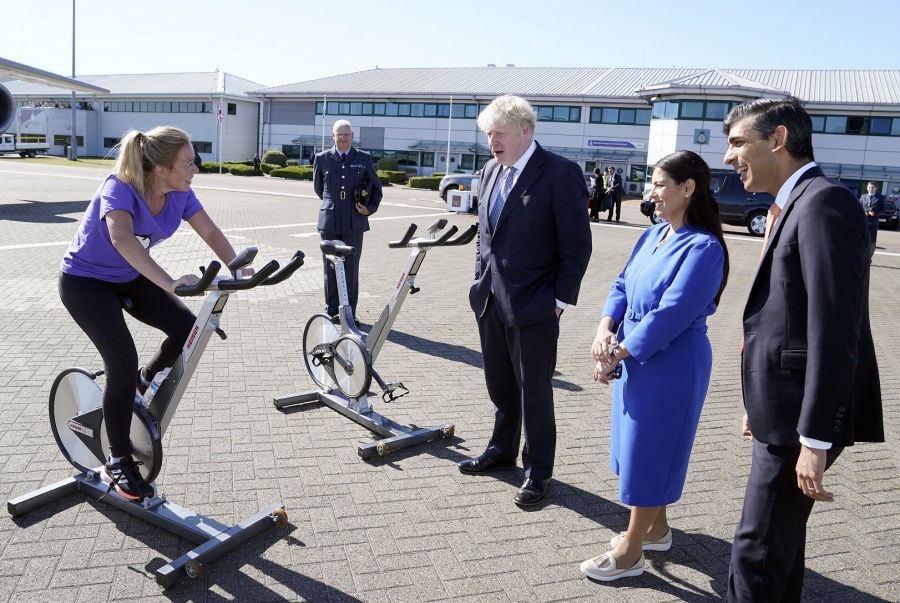 Lord Ranger urged the Government of India to be careful of foreign powers and their hidden agenda against India and its progress. They always encourage racial-religious hatred among people. Whenever the organizations get banned, they come up with other names which can't be promoted rather educating them importantly they are against the teachings of Sikh Guru.
Disruption Move
The SFJ has announced a $125,000 reward for anyone who hoists a Khalistan flag at the Red Fort on Independence Day on August 15. Security agencies have meanwhile assured that it is "just an attempt by the SFJ to create panic".
The alert was issued after SFJ's Attorney and General Counsel Gurpatwant Singh Pannun put out a message on the social networking sites, announcing "a reward of USD 125,000 for anyone who will raise Khalistan flag at the Red Fort during India's 74th I-Day celebrations".
The pro-Khalistan group last month had declared that it planned to hold voter registration camps for its secessionist agenda 'Referendum 2020' on August 15 in front of Indian Embassies in the US, the UK, Canada, Italy, Germany, France, Australia, and New Zealand during the Independence Day celebrations.
Indian security agencies have warned embassies in these countries to be on alert.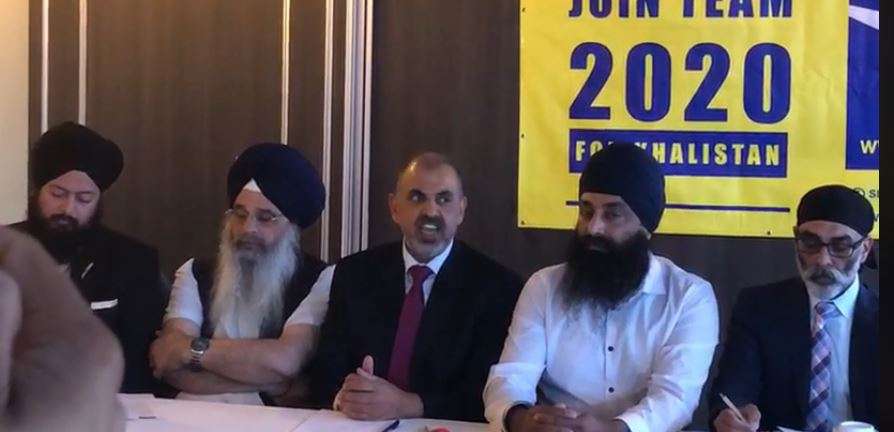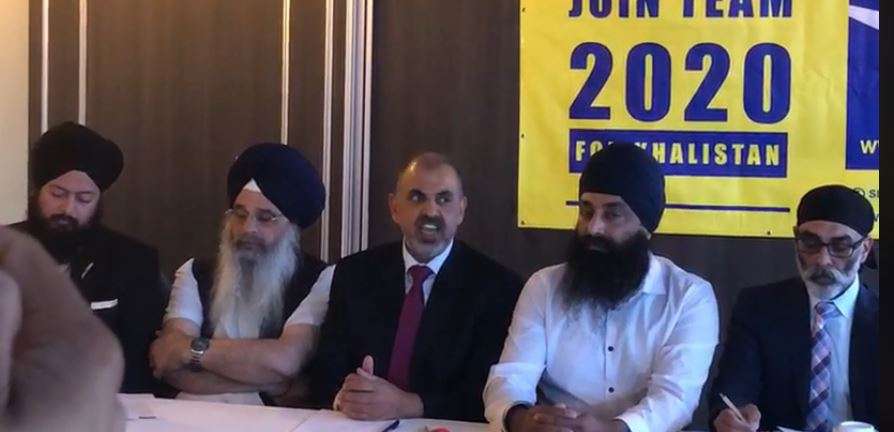 As per the inputs, SFJ's Attorney and General Counsel Gurpatwant Singh Pannun is camping in Canada's capital Ottawa to coordinate the August 15 voter registration camps in front of Indian Consulates in Canada and other western countries.
Recently, the SFJ, headed by Pannun in Canada, burnt the Indian tricolour in Canada and mailed the remains to the Indian High Commissioner in Ottawa.
The group has claimed that "remains of Indian tricolour have been mailed to Ajay Bisaria, Indian High Commissioner in Ottawa as a symbolic gesture to remind India that Canada considers Khalistan as a political opinion unlike India where Referendum 2020 campaigners are being charged under UAPA and sedition".
Article 2 of the Canadian Charter of Rights and Freedoms declares the freedom to express political opinion as a fundamental right of the people, the SFJ claims in the mail.
However, a spokesperson for the foreign ministry of Canada last week rejected the SFJ's 'Referendum 2020' campaign and said, "Canada respects the sovereignty, unity and territorial integrity of India, and the government of Canada will not recognise the referendum."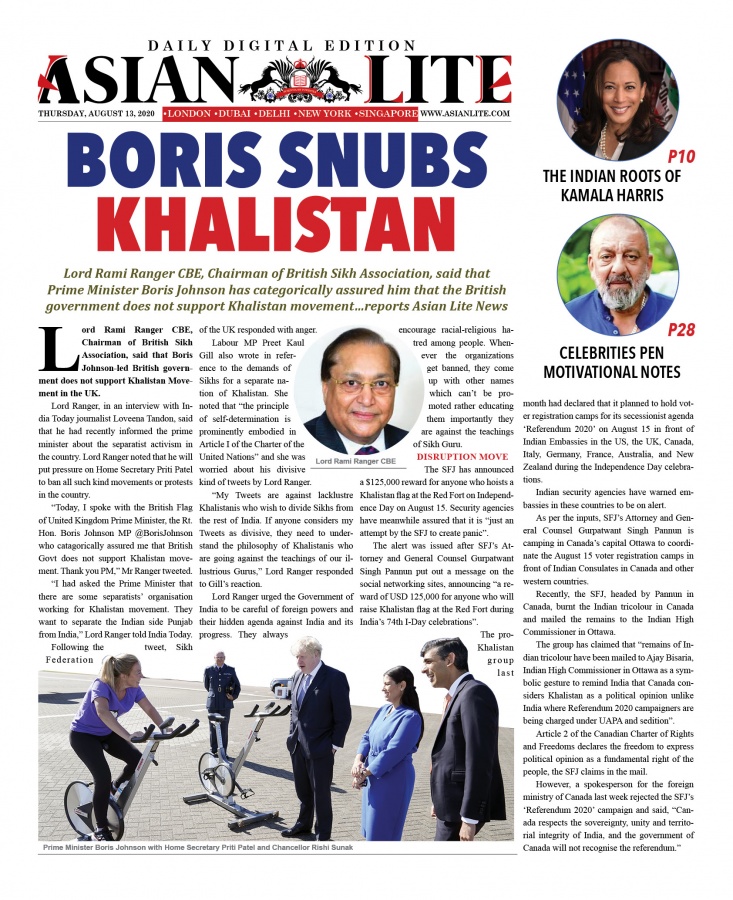 The group since July 4 has chosen Punjab, Delhi and Jammu & Kashmir to launch its online voter registration for the 'Referendum 2020′ through different portals but reportedly could not gather support.
Punjab Police on June 18 had booked Gurpatwant Singh Pannun, of 'Sikhs For Justice' for sedition, unlawful activities and enticing Punjab youth for 'Referendum 2020′ and attempts to spread dissatisfaction among the Indian armed forces. Meanwhile, Punjab CM. Amarinder Singh said the stand taken by the Canadian government was exemplary and other nations should also come out openly against the SFJ, banned by India as a terrorist organisation, and whose founder Gurpatwant Singh Pannu has been declared a terrorist for promoting Pakistan-backed terror activities on the Indian soil.