Advertisement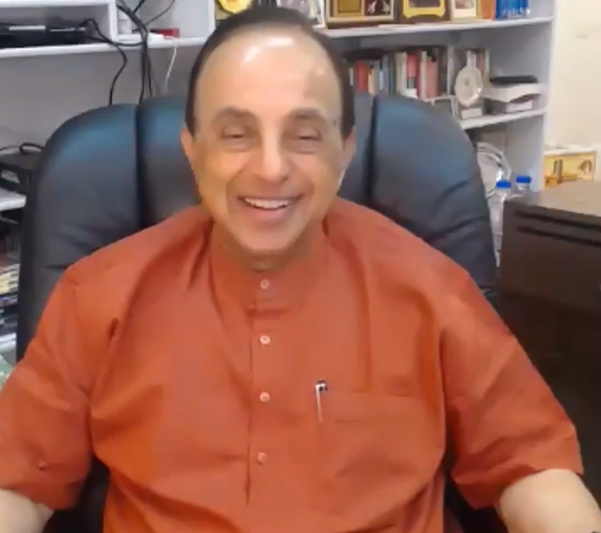 Sardar Patel Memorial Society (SPMS) UK has marked Independence Day celebrations this year by hosting an interactive discussion on historical Anniversary of the Unification of India & on the foundation of Ram Temple. Hosted by Pravin Patel on a virtual platform, with Krishna Pujara (Secretariat), the event had Dr Subramanian Swamy as the speaker, which was viewed by over 42,000 people around the world.
The celebration started with the rendition of Indian National Anthem followed by patriotic songs by Bharti Patel, Harish Marwaha & Prathik Vyas. Lord Rami Ranger CBE, Vice-Chairman, rendered welcome message and highlighted the work of the Society. Jagdish Shetty, National Secretary of Virat Hindustan Sangam was in attendance and spoken briefly on the occasion, remembering the previous events of SPMS UK.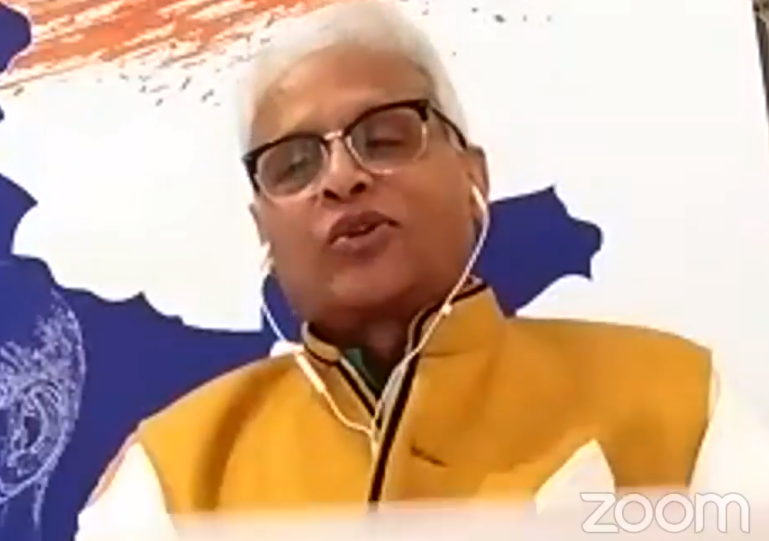 Dr Swamy outlined Kashmir before 1947 and the temporary implementation of Article 370, highlighting the unfairness of the Article and its misuse by its leaders. Huge financial benefits from the investments were enjoyed by few elite, which also led to increase of terrorist activity and violence. He then highlighted the role of Sardar Patel during that time, and underscored that removal of Article 370 was in the election manifesto of BJP which the party delivered last year. Since the abrogation of Article 370, Kashmir is peaceful, its citizens move about freely in safety and look forward to a future that promises a better life in every respect. "Jammu and Kashmir are firmly part of India as Sardar Patel would have it and of course one must not forget the Union territory of Ladakh" he added.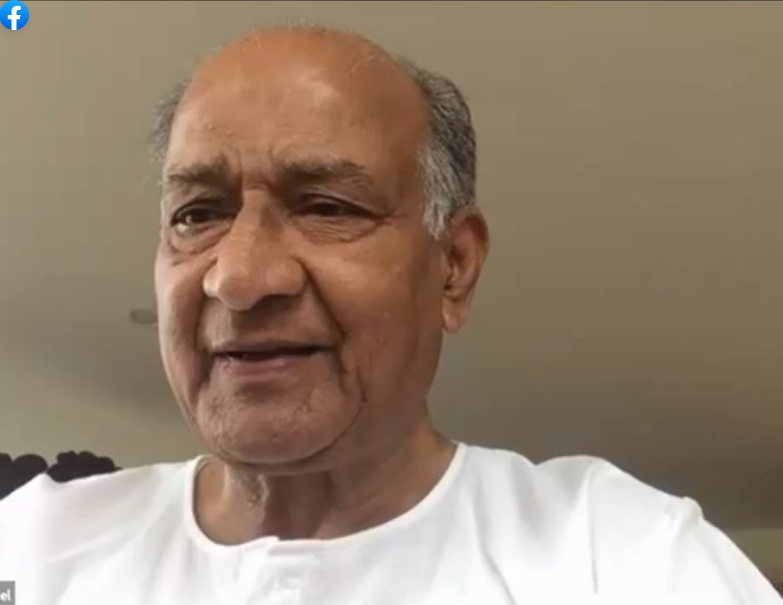 The history of Ram Mandir, its destruction by Babur and the loss of tens of thousands of lives over centuries was narrated well. With the laying of the foundation stone on 5th August for Ram Mandir, the course of history that saw 1300 years of mistreatment and destruction would now be changed. Dr Swamy also spoke of Bollywood mafia, and the murder of Sushant Singh and the wrong portrayals of people and their faith through subtle techniques.
CB Patel, Chairman & Managing Director of ABPL Group spoke on Dr. Swamy's visit to the UK in the 80s with a prediction that he might be the future prime minister of India. He summarised the meeting and Kanti Nagda (Hon. CEO) gave the vote of thanks.