Advertisement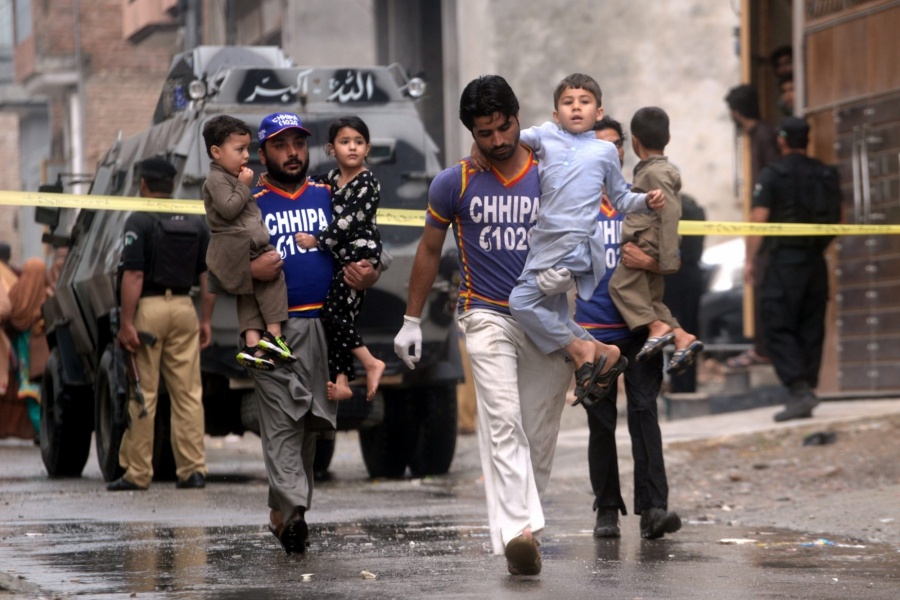 Former Tehreek-e-Taliban (TTP) spokesperson Ehsanullah Ehsan, who had recently said that Pakistani agencies want him to lead its death squads and kill anti-state elements including journalists, has now revealed that Pakistan's state institutions were responsible for the murder of Khyber Pakhtunkhwa SP Tahir Dawar.
Dawar was a decorated, senior Pakistani police officer-and a Pashto poet-who was abducted from Islamabad on October 26, 2018, and then tortured and killed. His mutilated body was found on November 13, 2018, by the locals in the Dur Baba District of Nangarhar Province, Afghanistan, close to the Torkham border crossing.
The Pashtun Tahaffuz Movement (PTM) had accused state-backed institutions for Dawar's killings and he was even called 'The Khashoggi of Pakistan' by many.
Now, close to two years after the alleged killing, Ehsan, the ex-TTP leader himself believed to be hiding in Turkey, has revealed in a Twitter post that Dawar was kidnapped, moved to the Afghan border via Khyber, handed over to a militant commander named Usman and murdered.
"Ehsan says that Dawar was killed over his sympathies for the PTM and his body was dumped in a place where the murder could easily be pinned on Islamic State," reported Naya Daur TV, a citizen-led digital media platform from Pakistan.
This is the latest expose from Ehsan, who was kept in a safe house for nearly three years before fleeing it in January earlier this year.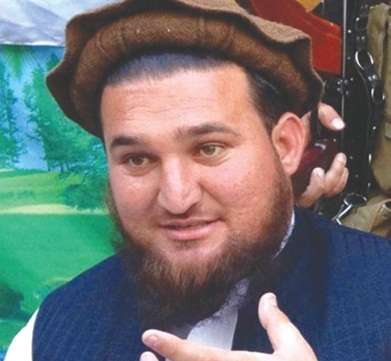 A few weeks ago the former Pakistani Taliban spokesperson, through an audio message, had said that Pakistani authorities had given him a hit list of people who they would like to be killed in the North-Western province of Khyber Pakhtunkhwa.
"I was asked to lead a death squad.. and the list included people from Khyber Pakhtunkhwa and they were Pashtuns from all walks of life including journalists. (Mujhe kaha gaya ki ap ek death squad ko lead karein… aur aap gadaaron aur mulk key dushmanon key khilaaf kam shuru karein.. Jo list mujhe diya gaya us mein zyadatar afrad ka taluk Khyber Pakhtunkhwa se tha aur woh sab Pashtun they)," Ehsan said in the 12-minute audio clip.
"Ehsanullah Ehsan claimed that he refused to lead the death squad because he wanted to live a peaceful life. And for the same purpose, he surrendered to the Pakistani security forces," said Pakistan's leading daily, Daily Times.
Pashtuns' demand for the protection of their constitutional rights and their peaceful human rights work for the protection of their community have been met with hostility, criminalization and violent reprisals by the Pakistani authorities.
The Pashtun Tahaffuz Movement, or the PTM, is a peaceful human rights movement campaigning for de-mining the region and against extra judicial killings, enforced disappearances, discrimination and surveillance of the Pashtun community by the Pakistani authorities.
"The PTM has been able to make waves amongst Pakistani society, but the Pakistani government is reluctant to sway in favour of their demands, which can be explained by the fact that the PTM is not only calling out the Pakistani police's brutality, but they have also charged at the de facto leaders of the country: the military establishment. Indeed, the PTM challenges the military's integrity and has publicly accused it of not only collaborating with terrorist organisations, but also fermenting them in order to serve its interests," notes Amsterdam-based European Foundation for South Asian Studies (EFSAS).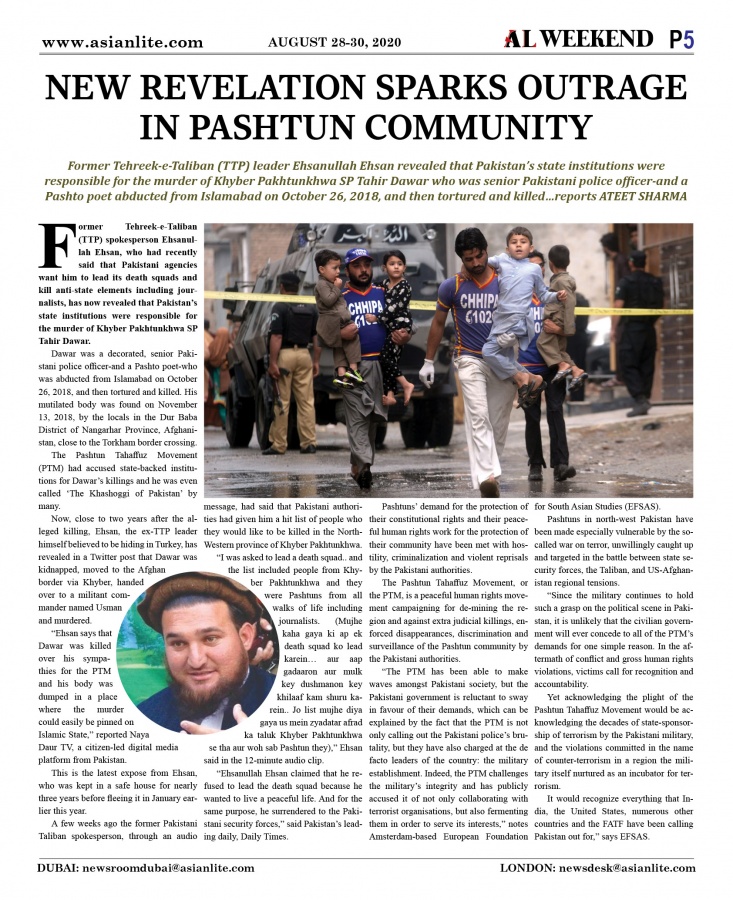 Pashtuns in north-west Pakistan have been made especially vulnerable by the so-called war on terror, unwillingly caught up and targeted in the battle between state security forces, the Taliban, and US-Afghanistan regional tensions.
"Since the military continues to hold such a grasp on the political scene in Pakistan, it is unlikely that the civilian government will ever concede to all of the PTM's demands for one simple reason. In the aftermath of conflict and gross human rights violations, victims call for recognition and accountability. Yet acknowledging the plight of the Pashtun Tahaffuz Movement would be acknowledging the decades of state-sponsorship of terrorism by the Pakistani military, and the violations committed in the name of counter-terrorism in a region the military itself nurtured as an incubator for terrorism. It would recognize everything that India, the United States, numerous other countries and the FATF have been calling Pakistan out for," says EFSAS.