Advertisement

Asian Lite's FnB columnist Riccha Grrover in conversation with Chef Shantibhushan Lal on the food offering at Brigadiers London where different methods of Indian barbecue are used like tandoors, charcoal grills, and rotisseries
Inspired by the army mess bars of India, where military regiments go to eat, drink and socialise, Brigadiers London references Indian art deco design, conveying the opulence and familiarity reflective of quintessential Indian Club Culture. In an exclusive conversation with chef Shantibhushan Lal …
RICCHA GRROVER- Tell us about the cuisine and concept at Brigadiers? Where does it take its inspiration from?
SHANTIBHUSHAN LAL: The food offering at Brigadiers encompasses different methods of Indian barbecue, which utilise tandoors, charcoal grills, and rotisseries. The inspiration comes from the army mess bars of India, where Military regiments go to eat, drink, and socialise. Our Indian Barbecue Classics are designed to be enjoyed whilst socialising, while watching live sports and perfectly paired with carefully selected beers, whiskies, or cocktails.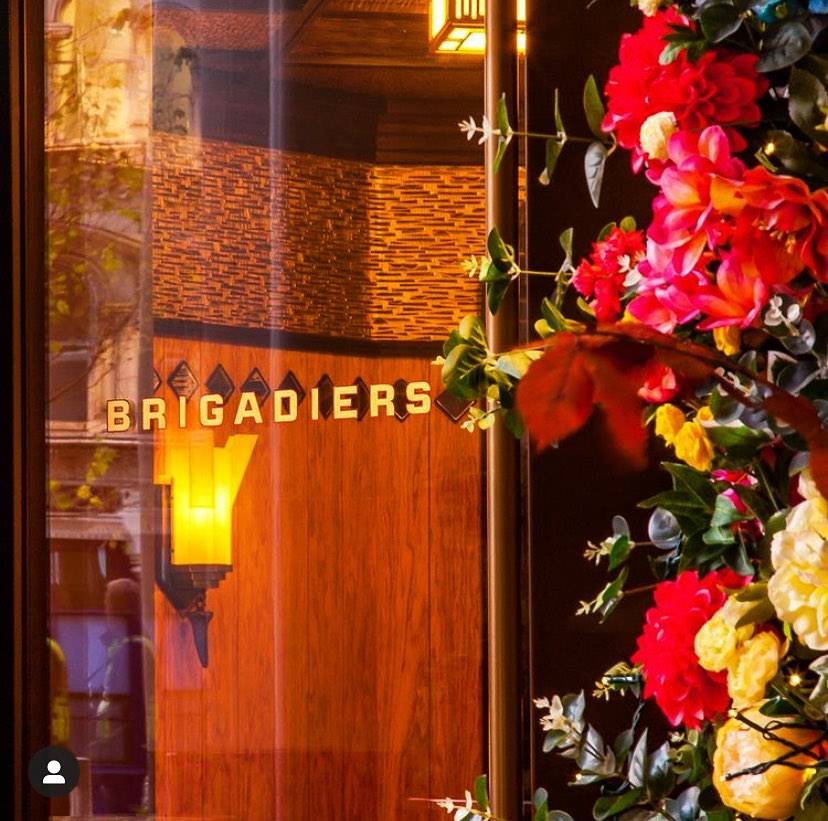 RG– What have been the challenges to the FnB industry in Covid times and what difficulties have you overcome as a chef in these times.
SL: There have been various challenges to the Food & Beverage industry during covid times. We have navigated through various lockdowns where we had periods of opening our restaurant Brigadiers London for a short amount of time and then having to close again, and repeating that process a few times.
We were able to continue to deliver the hospitality for which we are known through takeaways and our Michelin-starred meal-kits on Ambassador General Store, and we recently opened up our terrace on the 14th of April for outdoor dining, drinks, and live sports.
For me, this was a period of learning, adapting from restaurant services to takeaways and meal-kits, and throughout all of this – resilience was key.
RG– How is a meal from Brigadiers different from other Indian restaurants in London? What makes it unique. What are the top 5 dishes you recommend a first-time diner to try from your menu?
SL: Our food can be enjoyed either as a sit-down meal, or if you are after a quick bite, it suits perfectly for this too. What makes it unique is the union of Indian flavours with the different methods of Barbecue.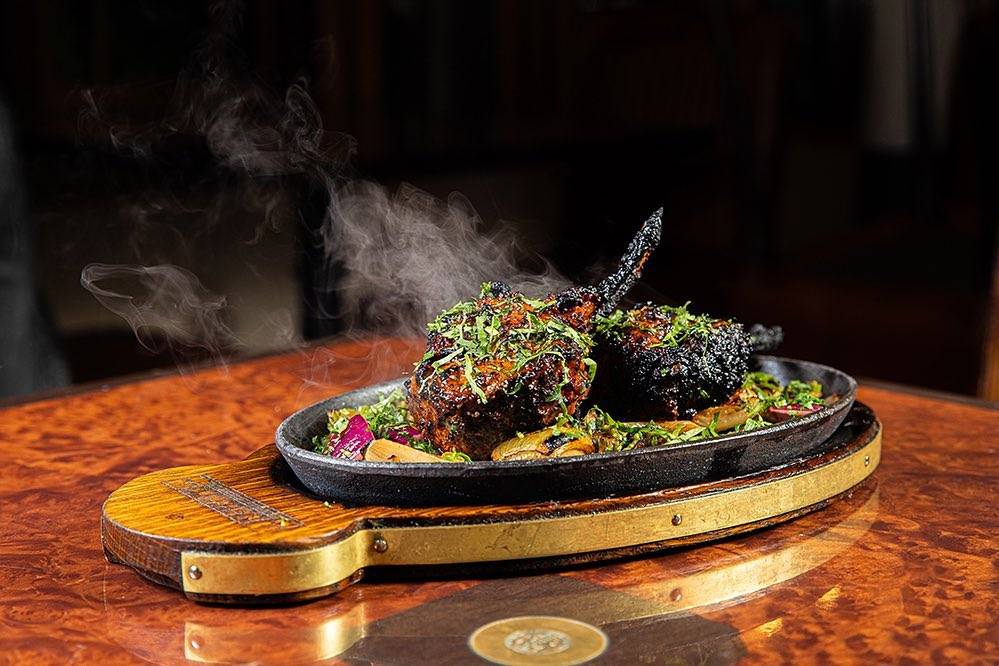 Top 5 dishes I recommend a first-time diner to try from the menu:
Barbecue butter chicken wings
Goat Tikki Bun Kebabs
Tandoori Lamb Chops
Achari Beef Shortrib
Bhuna Ghee Masala Goat Chops
RG- What does your menu take its inspiration from? Do you have seasonal specials too? Do you cater to varying dietary requirements too?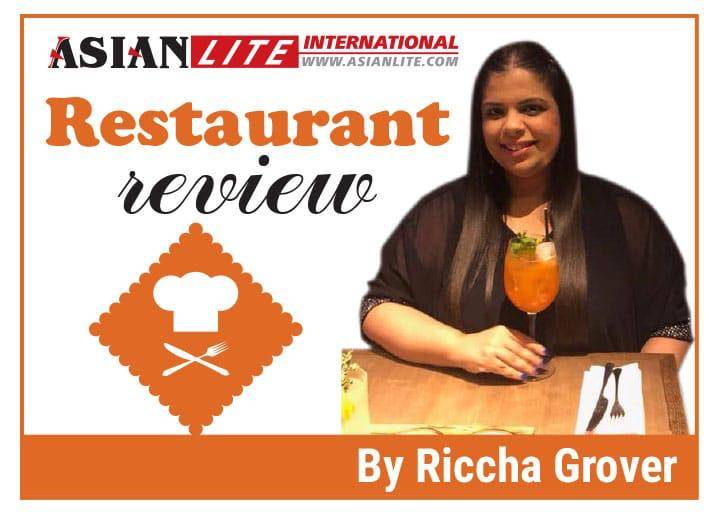 SL: Our menu takes inspiration from the Indian Army mess clubs , whilst showcasing the Indian Barbecue element .
We cater for all dietary requirements; guests are encouraged to inform us ahead of their booking of any special requirements. Our chicken, beef and lamb are all halal and we also have a great selection of vegetarian options on our menu including our Indo Chinese Chilli Paneer Lettuce Cups, Aloo Tokri Chaat, Achaari Paneer Shashlik and more.
RG– Did you always wish to be a professional chef or did you dabble into it as an extension to a hobby? What words of advice would you give to budding chefs?
SL: From a very young age I used to love helping my mother in her kitchen , and going into Hotel School quickly discovered my true calling  was in the restaurant kitchen .My advice to budding chefs is if you have a true passion for cooking, you need to persevere , master the basics of a chosen cuisine and then you can play around with all kinds of boundaries & innovations  .
RG– Tell us about your interiors, terrace dining, decor, vibe, drinks menu and music in the restaurant and how it compliments a meal experience at Brigadiers.
SL: Our terrace is an outdoor oasis, hosting both diners and drinkers. It's partially heated and covered. Guests can dine from our Indian Barbecue Classics, enjoy our Camden Town Brewery Bottoms Up Beer Dispenser, sip on seasonal cocktails or purchase their own drinks from our Daru Shop vending machine.
Our drinks offering marries together the food and social spirit of the restaurant with an extensive beer, whisky and cocktail selection on tap and large serves
Our interior combines leather booths, plush velvet curtains, mirrored walls and quirky monkey lamps, conveying the opulence and familiarity reflective of quintessential Indian Club Culture.
We also have a collection of rooms, each convey their own identity, experience, and atmosphere. All rooms are perfect for relaxed, informal, and playful socialising. My personal favourite is the pool room.
RG- What kind of experience can diners expect when coming for a meal at Brigadiers?
SL: A meal at Brigadiers is an experience, the atmosphere is lively, the drinks are flowing, and it caters perfectly to sports fans – if you are not it blends seamlessly into the background. Brigadiers can be seen as a creative and diverse hub, in which guests can eat, drink, play and explore.
Chef Shantibhushan Lal is an experienced Executive Chef with a demonstrated history of working in the restaurants industry. He is highly skilled in Menu Engineering, Catering, Food & Beverage, Hotel Management and Cooking. He is a strong operations professional with a Bachelor's Degree focused in Business Administration and Management from Annamalai University and is an Alumni of IHM Calcutta.