Advertisement

LivDemy online music  learning platform gears up to start ''KahaNI'' series with musicians of world repute…Rahul Laud reports
"What happens when you put an incredible vocalist in touch with a legendary instrumentalist? Sheer magic,'' says a post from LivDemy that has organised a fabulous conversation around music between to passionate Indian musicians Gulraj Singh and Nihira Joshi Deshpande. .
Vocalist and independent music composer – par- excellence Nihira Joshi Deshpande and Gulraj Singh- a music composer and producer of international repute – these two artists who are navigating the industry at breakneck pace and making a name for themselves, while creating their original sound and leaving a meteor-sized impact will engage audience in the ''KahaNI '' series across the globe online on Saturday the 14 AUG 2021, 04:30PM – 05:30PM BRITISH SUMMER TIME; 9.00 pm IST.
Registration to the event is free of cost at https://www.livdemy.com/nihirajoshi/btm/kahaani-in-conversation-with-gulraj-singh/1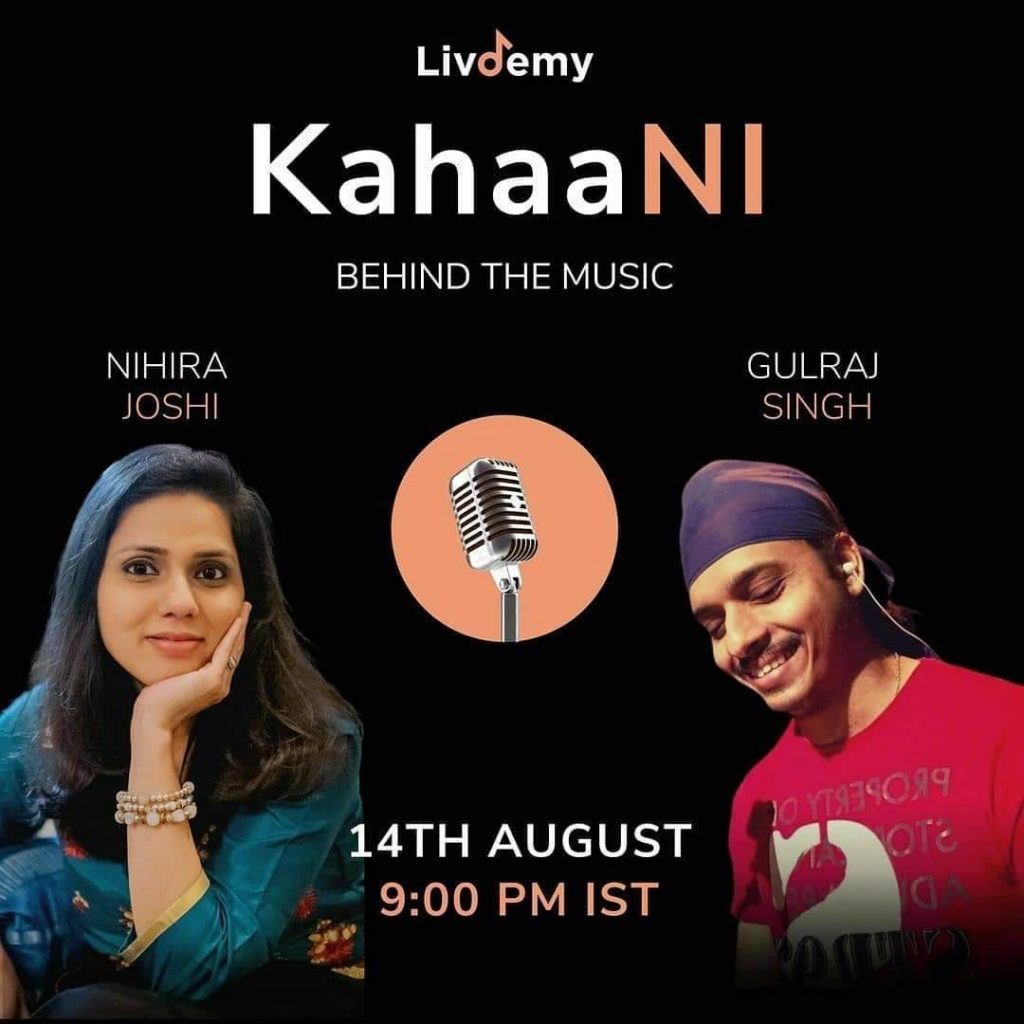 KahaNI is a series of episodes hosted by Nihira that will take the audience , ''Behind the Music, focusing on real stories of real musicians creating real music in real time, interacting with them, getting to learn from them, and listen to the tales never narrated earlier, says Nihira. The first episode of the KahaNI series with Gulraj is sure to have a lasting impact on aspiring and budding musicians that want to get going within the industry the right way, Nihira assures. .
Nihira is what you would call a natural musician – singing comes to her with ease, and over the years she's been pushing herself to newer challenges and breakthroughs. She's an excellent Marathi and Hindi vocalist, having sung with the likes of Arijit Singh! Some of the more musically inclined might recognize her from "Sa Re Ga Ma Pa", where she was adored all over India and took the stage by a storm whenever she sang. Currently an independent artist residing in Germany, Nihira has turned her innate talent from a hobby to a passionate career! She now dabbles in different languages and styles, including Spanish, German and Latin music. She now represents India on a global stage in fests as a cultural ambassador for India, and beyond all, she's a heck of a conversationalist. She is the ambassador for the Sajda Festival UK's on-going Season 3.
Acclaimed Music composer/producer Gulraj Singh is popular in Bollywood with his movies like 'Ungli', 'Fukrey Returns' and the devotional album 'Ganaraj Adhiraj'. He has contributed to the television film called 'Shaadi Vaadi and All That' for the song 'Dil Lajawab Hai'. In a recently released movie 'Sardar Ka Grandson' on Netflix, he has composed the background score.
As a keyboard artist, Gulraj has accompanies the who's who in the music world in Hindi film industry Beginning with singer Kunal Ganjawala he has accompanied Shankar Ehsaan Loy, Ranjit Barot, Salim and Suleiman and last few years playing for AR Rahman. Being a Thane Mumbai lad, Gulraj is familiar with Marathi music.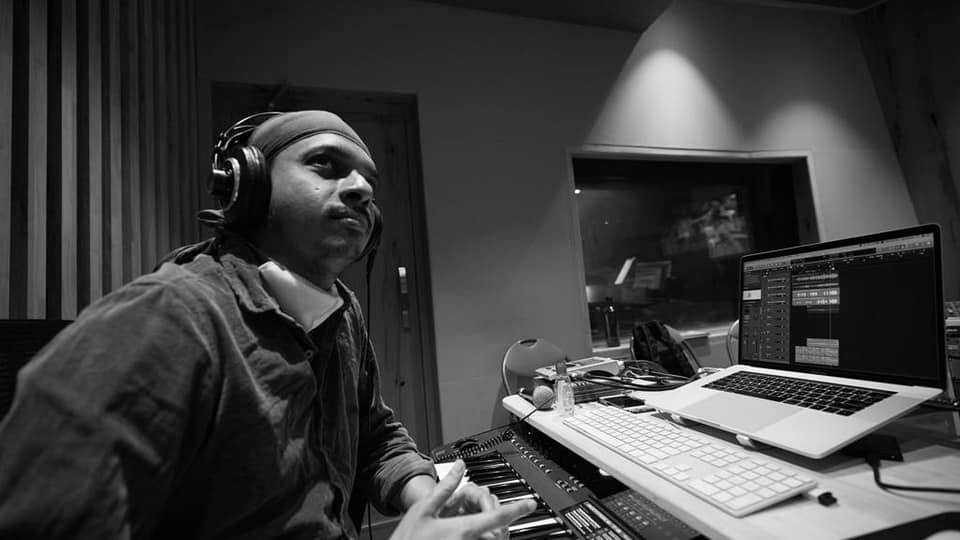 LivDemy's co-founders, Almaz Nanjappa and Satyajit Sahu had been colleagues at Adobe. Both former techies came together with the aim to connect students and teachers in their journey to discover music and help them achieve their goals. "We believe that no geographical barrier can deter us from spreading the joy of music and we believe in Transforming lives with the power of music", they say.
LivDemy aims at becoming the global go-to platform for learning music online. With easy access to experts and instructions, anyone with a penchant for music of any kind can become a maestro, the founders believe.