Advertisement

Asian Lite's FnB columnist Riccha Grrover in conversation with chefpreneur Shilpa Dandekar. Trained with the famed Taj group in India, Shilpa has been fortunate enough to have worked in modern British pubs to going on to the kitchens of London's Michelin-starred Quilon restaurant
Shilpa Dandekar's uniqueness as Head Chef and co-owner of PURE Indian Cooking doesn't just stem from her being one of the few Indian women chefs working on the Indian restaurant scene in London, but also from her passion for cooking and her background. Trained with the famed Taj group in India, Shilpa has been fortunate enough to have worked in modern British pubs to going on to the kitchens of London's Michelin-starred Quilon restaurant.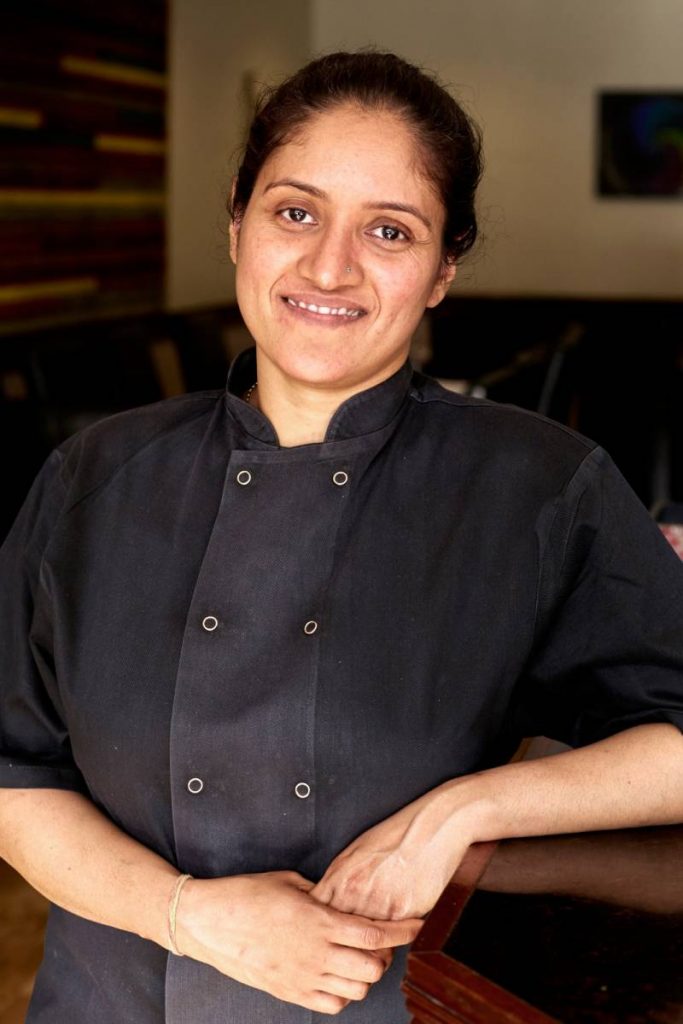 However, where her fortitude and insight into eclectic cooking techniques and varied ingredients really came into its own is when she worked for Raymond Blanc OBE, as the Head Chef of London's first Brasserie Blanc, before moving on to open PURE with Faheem.
Pure Indian Cooking (PIC) prides itself in being a family run restaurant and one with impeccable credentials.
Owned by the husband and wife team of Faheem Vanoo and Shilpa Dandekar, both of whom started their careers with the famed Taj group in India, Pure Indian Cooking (PIC) opened in 2015.
RICCHA GRROVER- Tell us about your cuisine and concept at Pure Indian Cooking? Where does it take its inspiration from?
SD– We do Modern Indian food with a blend of traditional and modern dishes.
Lot of recipes are my own creations influenced by French cooking experience with Brasserie Blanc but keeping the taste and essence of Indian food. Making creative recipes inspires me to do better at my restaurant.
RG– What are the top 5 dishes you recommend a first time diner to try from your menu. What makes the meal experience from Pure Indian cooking unique?
SD– The Top 5 dishes are
Patra chaat colocasia leaves served with yoghurt, date and tamarind chutney, pomegranate, onion, tomato and sev.
Orange and tamarind chicken tikka
Chicken marinated in orange and tamarind sauce cooked in the clay oven.
Tandoori duck – barbary duck breast with spiced apricot chutney and tamarind sauce
Lamb sukke
Maharastrian style lamb preparation cooked in dry spices
Halibut fish curry
The meal experience is unique because the food that we do is not available at any other Indian restaurant or delivery menu in London so its Unique since its my own creations.
RG- Do you do seasonal specials too along with your ala carte menu ? Do you cater to varying dietary requirements too? Tell us about your tasting menu option that you offer?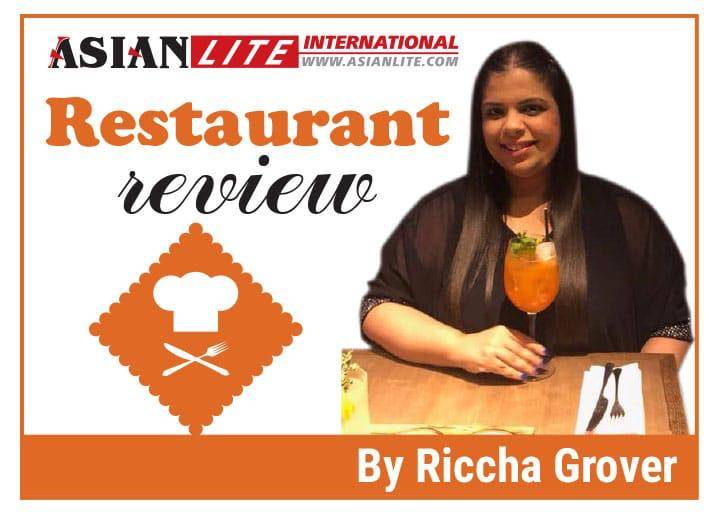 SD-We keep on changing the dishes from the menu every 3-4 months hence our regulars always find something new on the menu.
We do a lot of Vegan dishes in the menu and cater to various dietary requirement, our front of the house team is always there to assist with the Dietary needs. The Tasting menu gives an opportunity to try the signature dishes of the restaurant.
RG– How would you describe the meal experience from pure Indian cooking that diners can expect in five words?
SD– The meal experience would be Fresh, Unique, Flavourful, creative and compelling (to make everyone return again!)
RG– What have been the challenges to the FnB industry in covid times and what difficulties have you overcome as a chef in these times.
SD- It has been very challenging times for everyone around the world, we have managed to survive during these times, our local guests have been very supportive towards Pure Indian Cooking. We have spoken to many when we were doing Home Deliveries and they all wanted us to stay open and do what we do best around.
RG– Did you always wish to be a chefpreneur or did you dabble into it as an extension to a hobby? What words of advice would you give to budding chefpreneurs?
SD– I am trying to be one now, cooking has always been a Profession which turned out to become my passion.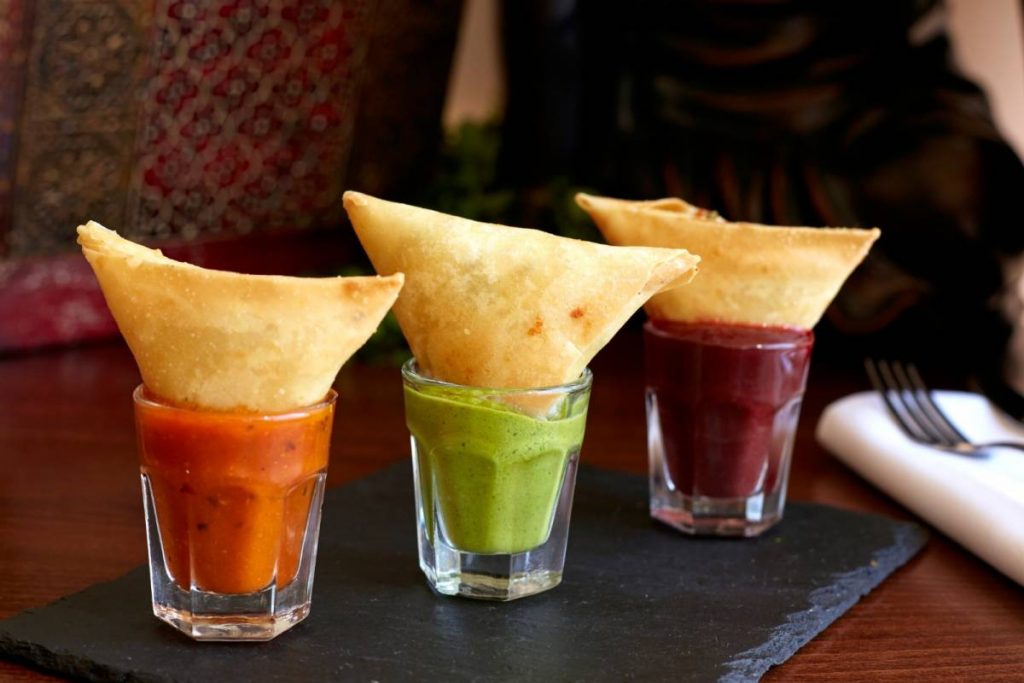 Cooking can be a great hobby, but it has its own limits. A hobby does not make you a professional in my view, it is just an addition to your daily routine. Fine Dining restaurants cannot be run by someone who is looking to cook as a hobby. It requires time, training and education related to cooking to get the final product right. Cooking the food from scratch, making different sauces, creating dishes, perfecting the method of cooking, standardizing recipes needs experience working under some fine Chefs in the Restaurant Industry and absorbing the skills from them.
Working under Blanc combined with her other experience, has given Shilpa 'the kind of understanding and knowledge that few Indian chefs, let alone Indian female chefs, can muster' she says. The resulting dishes which she prepares – whether its Achari Broccolli or her creation's like Scallops with fresh Strawberry and Mint, Patra chaat or Kalimirch ka Murgh the next – are all rendered with fresh, British produce along with Indian spices and her imagination. Partnered with subtle spicing, a level of refinement and presentation, which is eye-catching without being glaringly showy, the result is self-evident in its intensity and depth of flavour.
Since the opening of Pure Indian Cooking, with Faheem managing front of house and Shilpa, who has worked with such masterchefs as the legendary Raymond Blanc OBE and Sriram Aylur of the Michelin starred Quilon, heading the kitchen, the restaurant has amassed a strong following as a refined as an exceedingly good local restaurant, with many clientele calling it a London "West End restaurant in Fulham!"
"We would be delighted to see you at Pure Indian Cooking (PIC) so please come and share in our warmth, fabulous food and drink and wonderful hospitality", Shilpa signed off on this note.