Advertisement

It said that base GDP growth forecast for fiscal 2022 at 11 per cent, with risk firmly tilted downwards….Reports Asian Lite News
The second wave of novel coronavirus threatens the economic growth of India, said a Crisil report.

It said that base GDP growth forecast for fiscal 2022 at 11 per cent, with risk firmly tilted downwards.

As per the report, the GDP growth rate may drop to 9.8 per cent, if the second wave peaks by May-end and if the peak is reached by June-end, the GDP growth rate is likely to fall to 8.2 per cent.

It further said that India Inc's revenue growth is projected at 15 per cent for fiscal 2022 on a low base of two years in base case and moderate scenario and in alternate severe scenario, the growth is pegged at 10-12 per cent.

"Rising costs could pose headwinds to companies as they recover in specific sectors," it said.

Restrictions, in terms of number of days, are less compared with fiscal 2021 so far, though is still evolving. Lockdowns are less restrictive for economic activity and are concentrated in the most-hit states.

The Crisil report noted that the first half of fiscal year 2022 would be supported by a base effect but it would be clouded by the pandemic's spread. The recent surge in Covid-19 cases has led to high-frequency indicators showing some softening.


However, the second half would be led by better-spread economic growth, owing to increased inoculations and better adaptability to the pandemic, which would support sectors that are lagging.

"Also, H2 should see stronger global growth, supporting India's exports to an extent," it said.
Meanwhile, Witnessing a sharp decline, India recorded 3,29,942 fresh Covid-19 cases in the last 24 hours with 3,876 fatalities, the Union Ministry of Health and Family Welfare said here on Tuesday.

On Friday, India had recorded the highest ever 4,14,188 cases.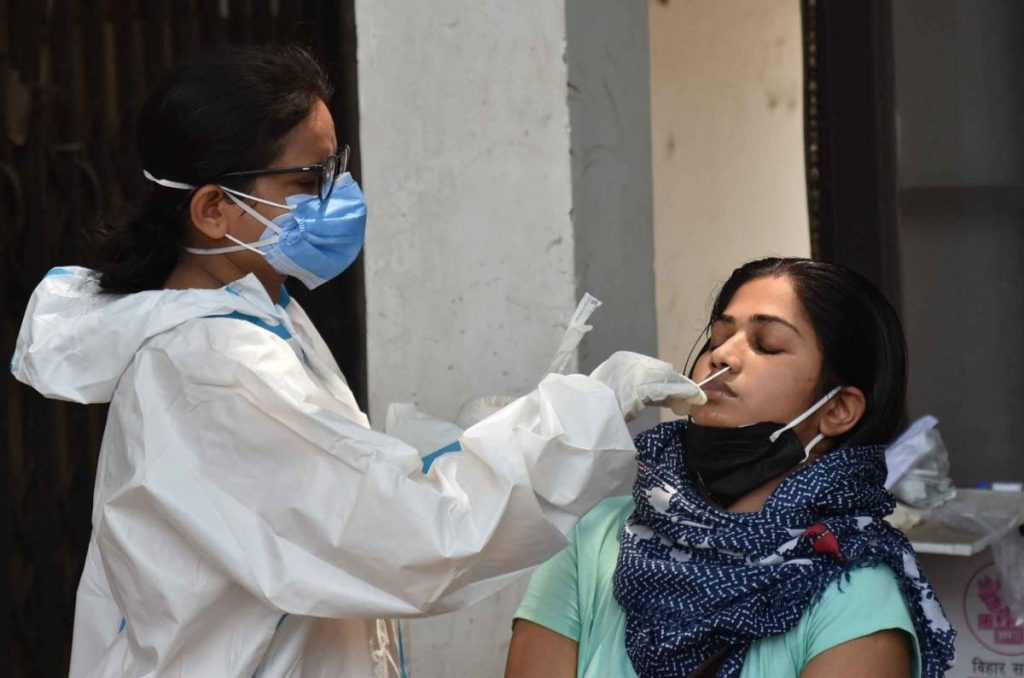 In the past 19 days India's daily Covid tally has risen by over three lakh cases and over 3,000 casualties have been reported for the last 13 days.

India's total tally of Covid-19 cases now stands at 2,29,92,517 with 37,15,221 active cases and a total of 2,49,992 deaths so far.

According to the Health Ministry, a total of 3,56,082 people have been discharged in the last 24 hours, while 1,90,27,304 people have been cured from Covid till date.

The Health Ministry said that a total of 17,27,10,066 people have been vaccinated so far in the country, including 25,03,756 who were administered vaccines in the last 24 hours.

According to the Indian Council of Medical Research (ICMR), 30,56,00,187 samples have been tested up to May 10 for Covid-19. Of these 18,50,110 samples were tested on Monday.