Advertisement

The ratings agency opined that the 47.8 per cent YoY growth in India's pharmaceutical market (IPM) during May 2021 was led by a low base effect….reports Asian Lite News
Low base effect accelerated the growth of India's pharma sector in May, India Ratings and Research (Ind-Ra) said.

The ratings agency opined that the 47.8 per cent YoY growth in India's pharmaceutical market (IPM) during May 2021 was led by a low base effect.

Last year, the IPM declined by 8.5 per cent YoY in May 2020 due to the lockdown.

"IPM growth would have been stronger on an adjusted basis," Ind-Ra said in a statement.

"Acute therapies namely anti-infective, analgesics and vitamins benefited significantly due to the second Covid wave as these therapies have a direct/indirect role in the treatment of Covid patients. Acute therapy growth was also aided by the low base in May 2020."

As per the report, during May 2021, volumes grew 31.5 per cent YoY, price growth was 7 per cent and products launches were at 9.3 per cent, attributed to acute therapy products.

"Ind-Ra estimates the market to grow 8-10 per cent YoY in size during FY22."

Besides, it cited that acute therapies such as anti-infectives, analgesic and vitamins witnessed sales growth of 141.19 per cent YoY, 50.3 per cent YoY and 59.8 per cent YoY respectively, while gastro grew 47.7 per cent YoY during May 2021.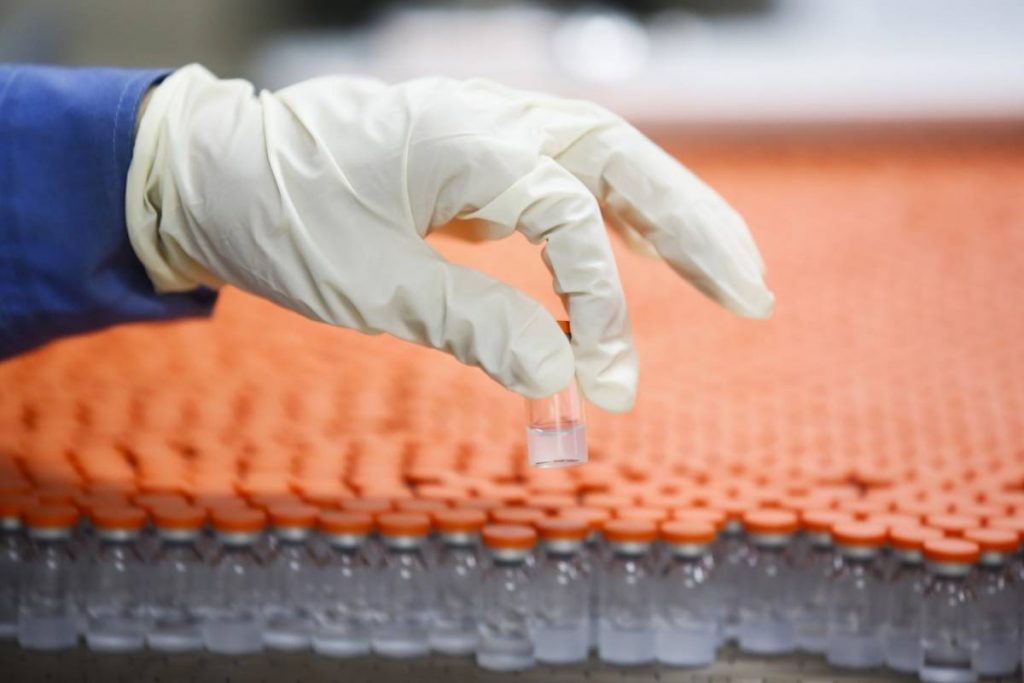 "Growth under-performance was observed in chronic therapies during the month, with cardiac and anti-diabetic growing 31 per cent YoY and 20.2 per cent YoY, respectively."

"However, on a moving average total (MAT) May 2021 basis, a growth out-performance was observed across these therapies."
Meanwhile, Amid calls for lower levies on items and medicines required in Covid-19 treatment, the GST Council on Saturday decided to slash rates of several Covid-relief items to 5 per cent from existing 12-18 per cent levels, although it kept the much talked-about tax rate on vaccines unchanged at 5 per cent.

Addressing the media post the GST Council meet, Finance Minister Nirmala Sitharaman said that the council agreed to go with the recommendations of the Group of Ministers (GoM) that was single point agenda on the council on Saturday.

She said that while rate of tax on various Covid relief medical items has been reduced, no change had been made in 5 per cent GST rate on vaccines but it would not impact the public as vaccination is being provided for free.

Sitharaman said that Centre will be paying and receiving 75 per cent of all the tax collected on it, which will be further distributed with states.

She had earlier said that exempting vaccines from GST would deny input tax credit on raw material and supplies that could impact its pricing.
ALSO READ: Byju's becomes most valued Indian startup