Advertisement

Foodpreneur Sameer Dhar meets Asian Lite's FnB columnist Riccha Grrover to share the story behind Village Degh
Foodpreneur Sameer Dhar who believes that change is the only constant in life. While setting up a delivery kitchen and scaling up his brand Village Degh in post pandemic times, he decided being a part of that changed landscape and thinking beyond linear and hence decided to reinvent his creative, sustainable business model with real-time focus. Sameer shares about his unique brand as an ode to culinary heritage…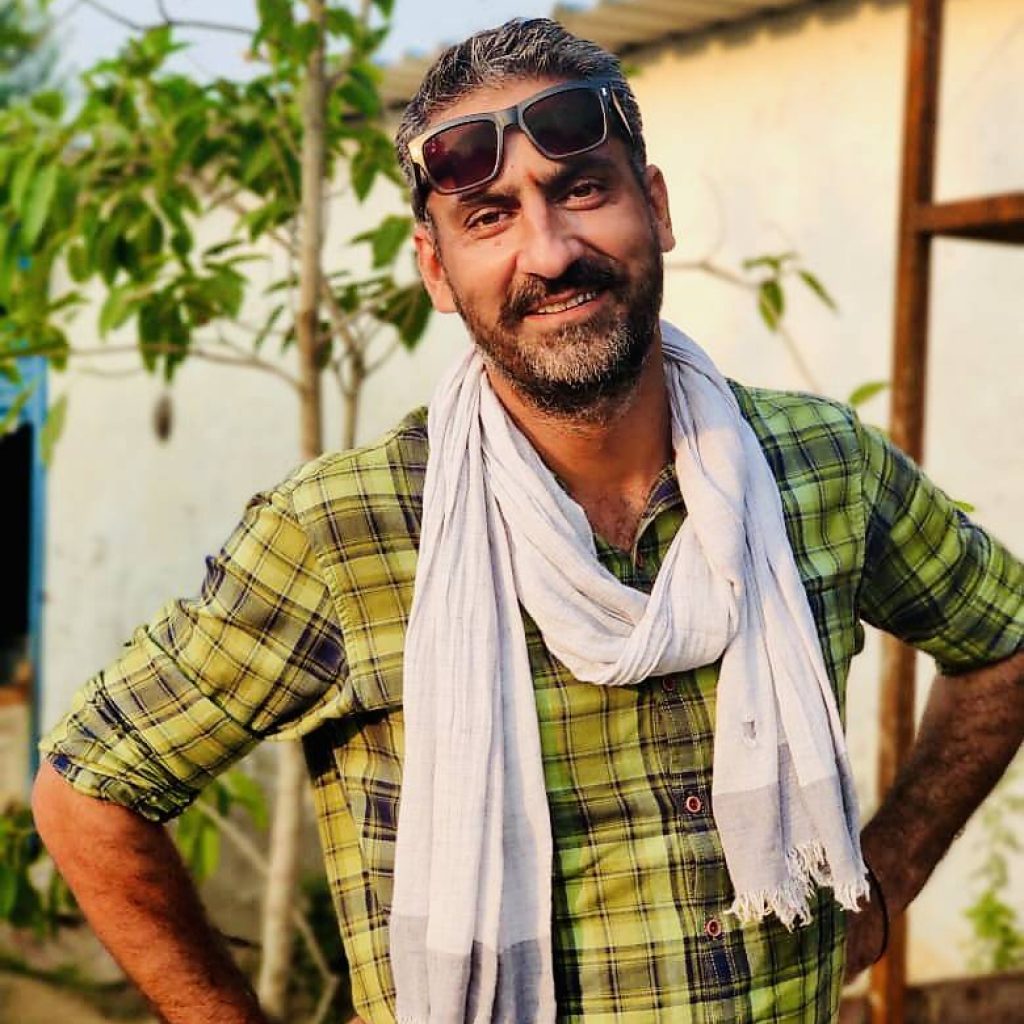 RICCHA GRROVER- Tell us about your delivery brand of heritage Indian food Village Degh. What traditional cooking methods do you use?
SAMEER DHAR- The Brand name is Village Degh. Its heirloom Indian recipes and centuries old cooking techniques, It's all about going back 100+yrs in the history, using the traditional methods of cooking. The concept is basically of 4 points.
1- STOVE- Heating process-
When we go back to the ancestral era, cooking was primarily done on Chulhas, so we had to design a modern day cooking range with efficiency and at the same time smokeless. So we designed the Chulha according to our need, with a cooking rage and a dum (slow heat) range, with fire Bricks. We can surely say that this is the first ever commercial chulha in the world with efficiency and 100% smokefree.
2- Utensils & equipment –
The equipment used in primitive era were majorly of copper, stone, soil and wood. So, we had to source all equipment from different corners of India. Be it for pounding, grinding or making dips, we procured stone mortar & pestle of different sizes. We have different equipment for different purposes. For dry spices we have OKHALS, for dips we have silbattas, for we grinding we have different Okhli, for grinding we have Chakki. Meanwhile we got the wooden ladles, customized pestles, thanks to certain villages still existing in India. Further for storage of green vegetables, we surely do need refrigeration sometimes. For that we developed an underground off-grid refrigeration system, that manages temperature between 9-11 degrees irrespective of the outside temperature.
3- Ingredients
Any food is basically known by its ingredients; they have to be fresh. Although everyone uses this basic in buying green vegetables, but do we use it in dry ingredients. Are we sure about spices, what year crop are we using- e.g. – Green Cardamom, crop of 2020 vs 2018, it's all about aroma. Same goes with organic produce or dairy. It has to be fresh. So we procure whole spices and then grind them in-house.
4- Packaging
As a Village Degh brand, we have to engage in the primitive techniques. So packaging has to reflect the brand, that has to pass on a message to the consumer about the brand. Hence cloth tapes, muslin cloth, Indian post card, wooden crates. The clay pots- handis have to be porous, unlike the terracotta pottery, that can't breathe. The detailing is precise.
RG- What have been the challenges to the FnB industry in Covid-19 times and what difficulties have you overcome an FnB entrepreneur in these time.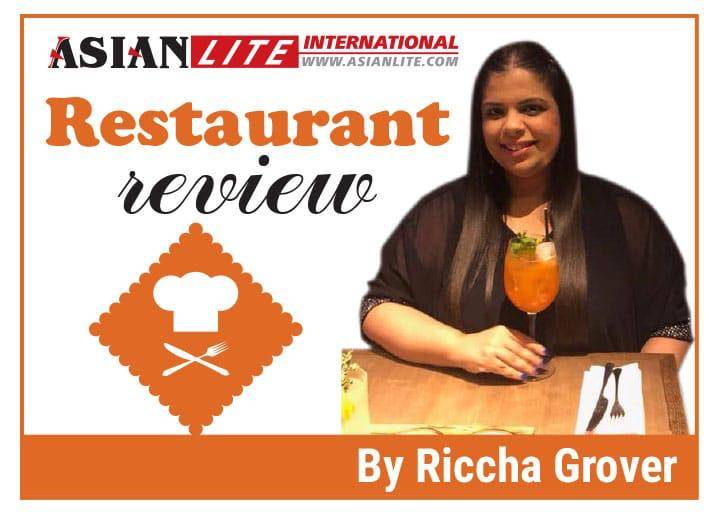 SD- The Covid-19 has devastated the industry greatly, as this industry is completely based on human collaboration from all sides. Be it from the backend operations or the front end guest relationships. The impact has been very huge and it has more or less reduced the industry a lot as compared to pre covid-19 times. In such circumstances, change is the only constant, and we have to be flexible enough to manoeuvre the bends. Devising just in time tactics and tuning to the market situations is the key.
Our core business- Nowhere Terrace brew pub café- a dine in café with one of the largest breweries in Gurgaon is still shut, as it was nearly impossible to manage with 100% compliances as per Covid-19 protocol. We will be back with our dine-in by April.
Meanwhile, Village Degh a completely quarantined kitchen came to rescue to accommodate and engage the team. The post-Covid-19 period seems to be promising as majorly the businesses are managed on bottom line now, rather than the Top Line. Pre-Covid-19 times were for investors, soft funding, seed funding completely based on Charts, Projections, Futuristic. But now it is going to be Bottom Line, day to day profitability, Long term vision based on short term performances.
RG- How is a meal from Village Degh different from other Indian restaurants? What makes it unique. What are the top 3 dishes you recommend a first time diner to try?
SD- The comparison is not right; we cannot compare apples to oranges. Village Degh prepares food with "PATIENCE & PASSION ON CHULHA" – It's similar to granny's home cooked food, because we may try our best but we can't put the granny's emotions in it, Our Food will surely remind you of granny's meal, that's what our benchmark is.
The Top 3 Dishes that we would recommend are 1) Beramkhan Dal Gosht – its goat meat cooked with pulses. 2) Mirzapuri Shammi Kebab Kathal – Vegetarian Kebab's, but impossible to distinguish from Mutton Kebab. 3) Kadhao Kheer – Dessert – Rice, Milk and dry fruits.
RG- Share with us how you used your restaurant spaces as emergency kitchens during COVID lockdown times and your social responsibility and meal distribution projects at that time.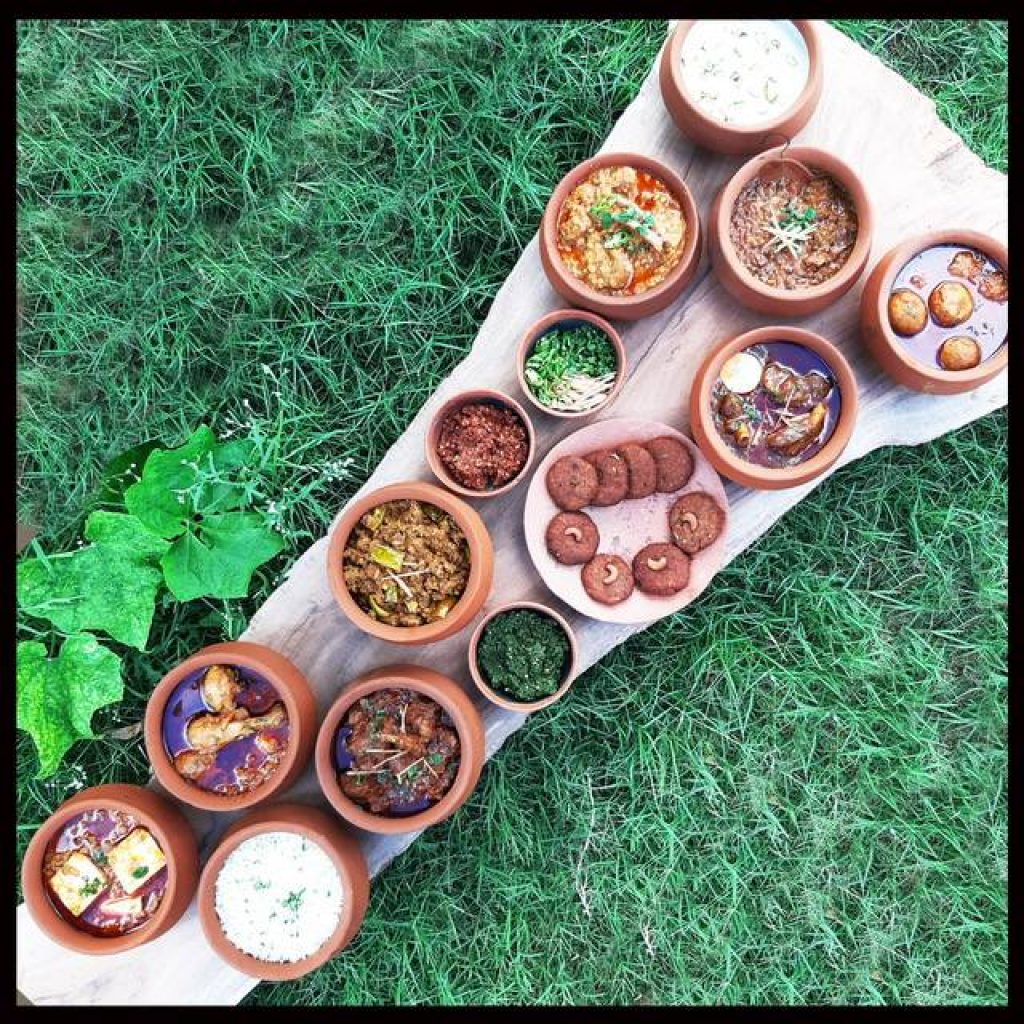 SD- Well on Lockdown day in India 23rd March 2020, the only thing that was worrying me was the team, how are they going to survive. As a restaurateur, our team usually get breakfast, lunch, dinner at the restaurant. So most of them who stay alone in the city don't have cooking facilities in their rooms. We started with the immediate team that was stuck around the restaurant plus the security guards and maintenance team of the Mall plus some ATM guards etc, we started preparing 100 meals for lunch and dinner. By 28th March we were doing 1500 Meals per day and by 4th April we were doing 3300 meals a Day. At this point the Municipal Corporation of Gurugram approached us for food and we were more than happy to volunteer for the same. From 5th April onwards we were doing 35000 meals a day. The funding for all 1.8million meals- 55% of Gurugram food demand- that we did was completely managed by individuals, friends and family and Patrons of Nowhere. How we managed to procure the Utensils, laying of a new gas pipeline for the stoves, it was a mammoth task. Managing a team of 85 people, with Covid-19 Protocol cooking 2000Kgs of rice and 800kg of pulses, a feat achieved by the blessings of the supreme.
RG-What words of advice do you have for budding FnB entrepreneurs? What is it that keeps you inspired in your profession?
SD-Innovation and Focus is the key, that's what keeps me inspired always too. Keep Innovating.
RG- Do you have any other projects in the pipeline?
SD-Taking Village Degh concept to various metro cities of India is being planned.
RG- What have been your biggest highs in the Village Degh project and what is your vision for it in the future?
SD- The Biggest high is making it work. Village Degh doesn't have any referral frame, only concept and an age old traditional experience, that had to be pulled up from scratch into reality. The day we were able to prepare Food for the first time in the traditional Kitchen, it was Bliss. After that is the consumer wow and repeat orders. We have three-year projections and plan with us. First we have to set up 30 satellite distribution or franchise setups across Delhi NCR- so that the food prepared in single Base kitchen in Gurugram reaches these outlets and is then served within a 5km radius to the patrons. After that we shall be replicating the same in other cities or overseas.
Flipping through the pages of History and inspired by food memories each dish at Village Degh is all about how Indian food was cooked a century ago in Indian villages and about the heirloom recipes that passed down from generation to generation, village by village
At Village Degh those handpicked recipes are cooked for hours on spit fire with patience & passion to recreate those nostalgic flavours of an era gone by.
Every dish has special Potli Masala hand pounded in an okhli or the coarsely grinded Silbatta chutneys made by the khansamas at Village Degh are ensured of passion, taste and hygiene.