Advertisement

Chefpreneur Harangad Singh meets Asian Lite's FnB columnist Riccha Grrover to share his experiences on starting up his own takeaway business venture PARAT amidst the pandemic times. Parat reintroduces people to the simple joy in food and a promise of a standout dining experience full of flavour, passion, and outstanding service to homes across Delhi and Gurugram
Chef Harangad specialises in Indian cuisine. Over the years he has been able to carve a niche for himself in classic, innovative and nostalgic Indian food which focuses on freshness, use of local ingredients. His formative years at Taj Vivanta Bengaluru and Varq at the Taj Mahal Delhi and Tresind- Dubai working under perhaps some of the finest chefs helped to groom his style and concept of the cuisine. Above all, he believes in honest-to-goodness taste.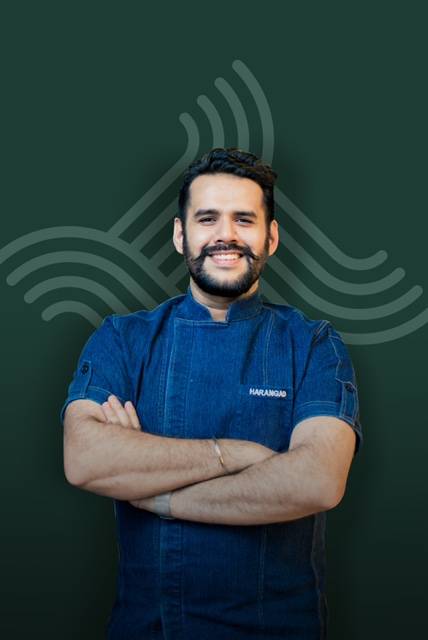 Chef Harangad has travelled extensively across the country to entrench himself in the various elements of regional Indian and nostalgic cooking. Inspirations from diverse flavours of India, the bounty of Delhi markets and where his passion stemmed from aka his palate, all reflect in the previous restaurants that is Prankster and Pra Pra Prank at Biggie Hospitality where he was the Corporate Chef. Parat is his first venture as an entrepreneur.
In conversation with the culinary wiz Chef Harangad Singh on how the pandemic brought out the entrepreneur in him…
RICCHA GRROVR- What does PARAT as a concept stand for? What would make it unique and different from other Indian restaurants and takeaways?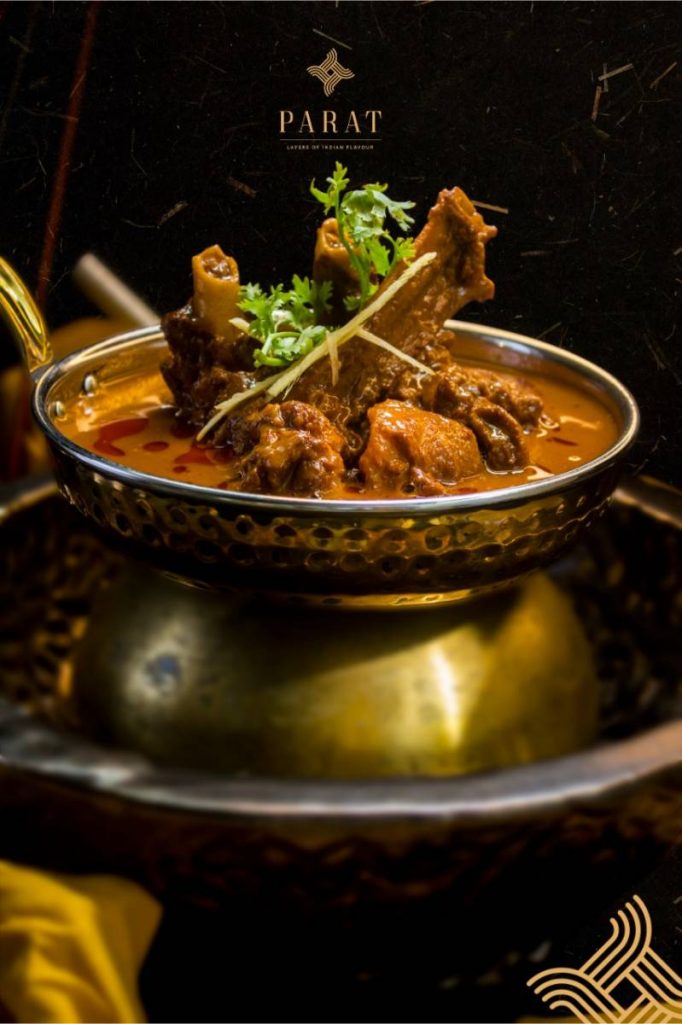 HARANGAD SINGH– Parat Means Layer. We have a belief that food is always prepared layer by layer. So Parat is Layers of Indian Flavour. This is only delivery place which will give you The Royal and Street experience of India at home. The difference that you will notice is in the detailing of each and everything in the brand . For example- the packaging is very unique, the flavour patterns are very unique and the whole experience of the brand till the time you finish the meal is unique.
RG- What does the cuisine of your restaurant take inspiration from and what part of India is the menu representative of? Tell us more about your menu especially the kali jalebi and truffle butter chicken and other exclusives?
HS- The cuisine at Parat we call is Evolved Indian Cuisine. We get inspired by the recipes from royal families of India and also from streets of India. Like Kali Jalebi you will find in old Delhi and we got inspiration from there and made it the part of our menu. It's a very unique jalebi made from mawa. We do Butter Chicken with truffle and the magic of truffle with butter chicken amazes the discerning diners. Then our mutton dishes like tawa bhuna chaap and Sikandari Raan have become very famous and our diners have become committed fans of these concept dishes, which is so encouraging.
RG- What can diners expect when they order a meal from parat? What are the top five dishes that you would recommend a first time customer to try?
HS– First thing is the detailing in quality of ingredients procured and then detailing in packaging. So our menu is divided in different sections like kebabs, royal curries of India ,street curries of India , pulao , breads and desserts. 5 dishes which I highly recommend are – Tawa Bhuna Chaap, Kalmi Kebab , Muradabadi subz seekh, Nalli Nihari , Patiala Shahi Murgh Kali Mirch.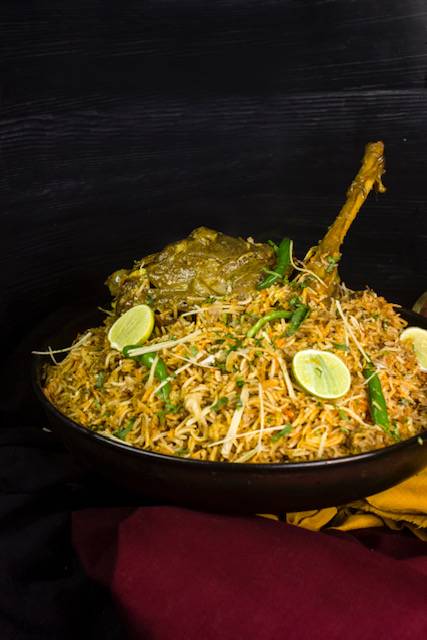 RG- Do you cater to dietary requirements? Is your menu a fixed one or do you have seasonal specials too?
HS– Yes we do customise the meal according to our guests flavour pattern as we believe that we will never serve our ego on the plate but we will always cook what our guests wants to eat. We do seasonal specials like Sarson ka saag, Gajar halwa in the winter months and this keeps evolving like the seasons.
RG- What would be the challenges for FnB business brands in a post-Covid world in your view? What challenges face you personally as a chefpreneur serving customers at home and not in a restaurant space?
HS– Post-Covid everyone will be more concerned on the quality of procurement of ingredients which will ultimately become a challenge to also control the food cost. The market is very price sensitive, so you will be also not able to increase the prices of the dishes. At a restaurant if the balance of the dish is little out then we can redo the dish for the guest but in delivery, you have to be on your toes with the balance of flavours.
RG- What are the other FnB brands that you have worked for, tell us about your professional journey as a chef?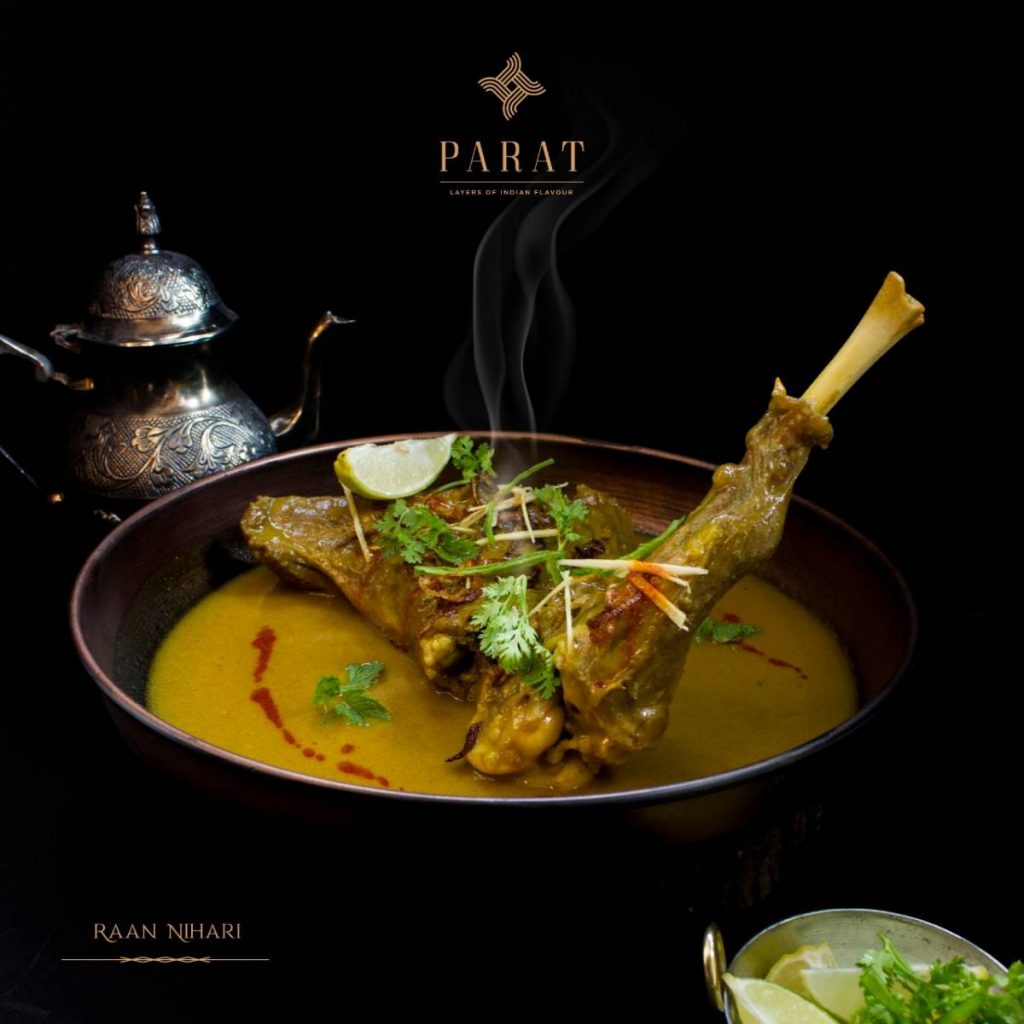 HS– I started my kitchen career with Vivanta by Taj at Whitefield Bangalore as Commi 1. After Working as Commi 1 for 3 years, I got an opportunity to be a part of Taj Management Training Program which is one of the finest programs in hospitality in India. In management training program I specialised in Awadhi cuisine and Middle Eastern Cuisine. Then after management program, I got an opportunity to be part of Varq restaurant at Taj Man Singh hotel. Then after Varq I was part of opening team of Tresind Dubai. After Tresind, I came back to India and did Prankster and Pra Pra Prank as Corporate Chef . And during the pandemic, we opened Parat, it's been an eventful journey!
RG- Did you always want to be a chef or dabble into the profession? What words of inspiration would you give to budding chefs and aspiring foodpreneurs? 
HS– I never thought I will be a chef but Taj group groomed me to be a good cook and I'm thankful for that.
Only one suggestion I will give -that is first be very strong with basics of the cuisine you learn before experimenting.
RG- Tell us about your packaging?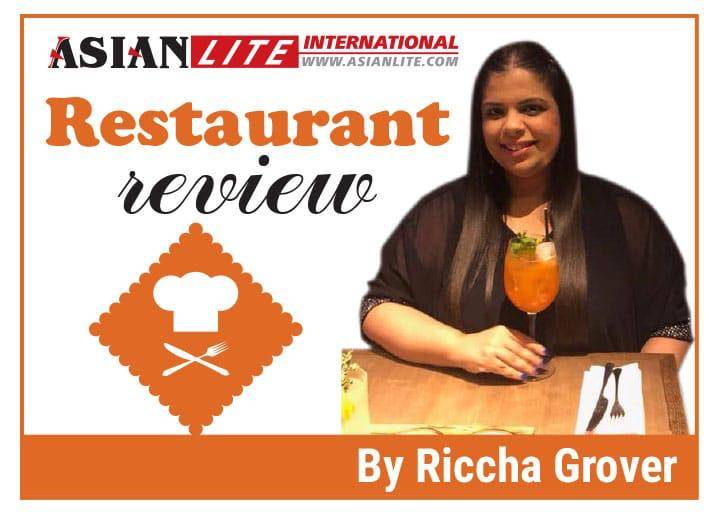 HS– So we are packaging the food in the boxes made with sugarcane husk. The reason is that the Indian food is prepared at 100 degrees and when we pack it in plastic containers, it sometimes acquires taste is the plastic and the flavours changes after one hour of packaging. So we customised the containers. The spoons also we use are made with potato starch.
The food at Parat is presented with simple elegance. However, the depth that is soon experienced on the palate, is an outcome of exploring the roots of these dishes, and their voyage through time and geographies. Diners who enjoy the shades of regional cuisine will enjoy the fresh approach to Parat's menu: it is Indian without being clichéd and rich without being heavy.
Parat's Bhopali Murg Rizala; and the Patiala Shahi Murgh Kali Mirch for example will recall the most special curries from Royal kitchens. Rediscover Indian street food culture with the likes of rich, fragrant Keema Kalejiand then with Taksaali Machi all of which share space with heart-warming old favourites, including Lucknowi Anda Curry.
The kebab sections offers specialties without just the typical giloutis and seekhs that one would associate with the cuisine. The Kalmi Kebab is a speciality as is the Parat's Special Barra Kebab. Sharing meals is an honoured tradition in the Indian world and a great way to do is by ordering the very special Sikandri Raan.
The Pilafs are jam-packed with flavour and include options like Tawa Mushroom Pilaf and Nalli Pulao. At Parat it's all about the little details, every aspect is taken care of to provide a wholesome meal experience, once you try the Maqbooli Roti, you will understand that more. And there is the Kaali Jalebi to wrap up your meal on a sweet note.
Parat reintroduces people to the simple joy in food and a promise of a standout dining experience full of flavour, passion, and outstanding service to homes across Delhi and Gurugram. Parat is surely your ticket to a revolutionary Indian food experience without boundaries!