Advertisement

Royal Greens Golf & Country Club has partnered with Golf Saudi to use the simplified learning system to introduce juniors to golf…reports Asian Lite News
Before the start of this Thursday's Aramco Saudi Ladies International presented by PIF, Royal Greens Golf & Country Club took delivery of the latest generation of Starting New At Golf equipment, as part of Golf Saudi's plans to use the tournament to attract juniors to the game. Better-known as SNAG, the programme includes all the basics of golf, helping to teach beginners and build-up their skills. SNAG has become popular globally, due to the fact that it can be played both indoors and outdoors, ensuring anyone can learn and anyone can play golf.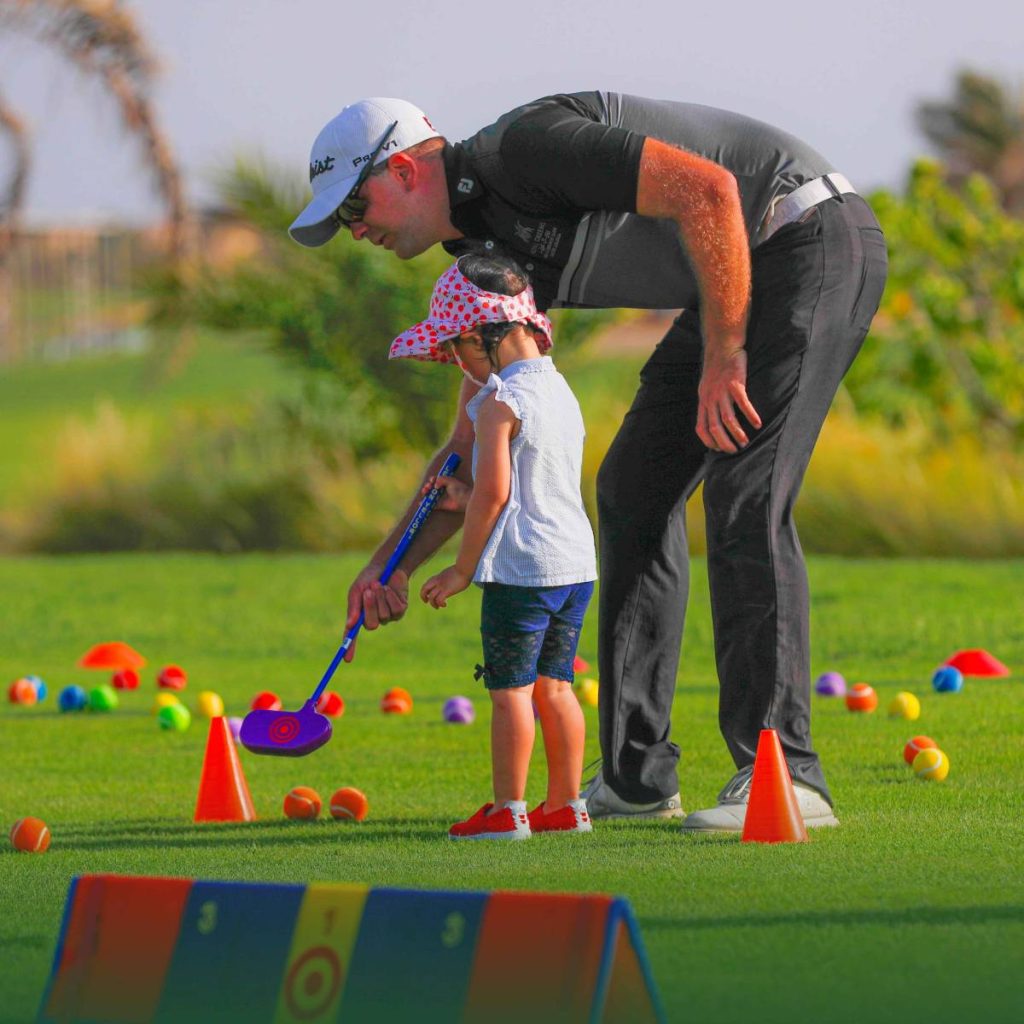 In partnership with Golf Saudi, the SNAG equipment will support the club's "Royal Stars Junior Program", which will feature a host of new activities to encourage young boys and girls to pick-up a golf club for the first time.
BOUCHAIB EL JADIANI, HEAD OF MASS PARTICIPATION $ NATIONAL TEAMS, GOLF SAUDI: "We have identified SNAG as a successful pathway for youngsters to gain an interest in golf. The priority of our Mass Participation program is to introduce golf at a grassroots level, to non-golfing Saudi Arabian children. We are therefore delighted to support PGA Professional Michiel De Wet and his team of coaches at Royal Greens Golf & Country Club with this equipment. We look forward to announcing a series of new classes through our "Let it Fly" program soon, which provides pupils from government-funded schools and universities the chance to try golf for the very first time."
SNAG is the brainchild of former US PGA Tour professional Terry Anton and the programme ensures golf is easy to learn, thanks to its colourful, portable and very easy to use equipment, as well as having the game's rules explained in a simple fashion. There has never been a system dedicated to the development of new players that is both easy to teach and learn, until SNAG. Since its rollout across the Kingdom, the program has become a proven learning and training system and continues to grow under Golf Saudi's guidance.
Golf Saudi's growing SNAG program continues to expand with adults too, who are also eligible to participate with the various initiatives that Golf Saudi is currently overseeing in order to encourage their participation in the game. One such example was  the "Ladies First Club" which was inspired by the 2020 debut Aramco Saudi Ladies International presented by PIF – the Kingdom's first ever professional women's golf tournament. Scores of women across the country registered to learn golf for the first time, with over 1,000 ladies signing-up in the initiative's first four days. All active participants have been using SNAG equipment since they signed-up in order to learn more about the game and further their own development. The Ladies First Club has been successful in terms of bringing more Saudi women into golf, aligning with the Kingdom's wider ambitions under Vision 2030, which aims to get more Saudis regularly active.
ALSO READ:
Coaches, golf club staff and physical education teachers are all now involved and working with Golf Saudi in order to create a nationwide network of knowledgeable, skilled grass roots coaches, which is in turn adding and improving Golf Saudi's Mass Participation program, one of the organisation's six major pillars.