Advertisement

UAE's leading higher education fair Najah set for debut Dubai edition at expo 2020…reports Asian Lite News
Najah, the UAE's leading higher education fair, has announced it will debut in Dubai this year, building on a successful 15-year run in Abu Dhabi. The inaugural Najah Dubai will run from 31 October to 1 November at the new Dubai Exhibition Centre at Expo 2020 and will be held, alongside Abu Dhabi, under the patronage of H.E. Sheikh Nahayan Mabarak Al Nahayan, Cabinet Member and UAE Minister of Tolerance and Coexistence.
The addition of Dubai to the portfolio means Najah will enjoy back-to-back events, engaging a greater number of students in the latest higher education opportunities. Both Dubai and Abu Dhabi editions will give UAE youth unrivalled access to more than 70 local and international universities from 15+ countries through networking and seminar sessions designed to help them better navigate the process of finding their dream university.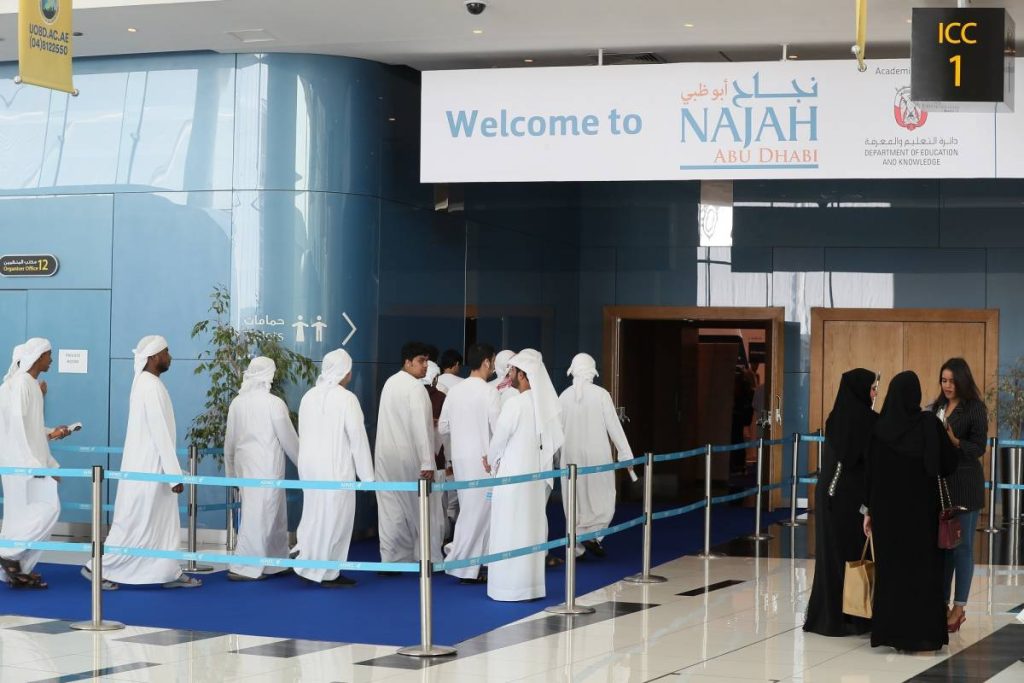 "Over the past 15 years, Najah has established itself as the UAE's leading higher-education fair, hosting 16,000+ students and parents annually, with over universities from more than 20 countries around the world. Najah Dubai is a valuable addition and will build on the highly successful Najah Abu Dhabi," said Tamer Nahas, Portfolio Director of Najah and Tawdheef.
"The show's success and continued importance for both students and educators are evidenced in the calibre of local and international universities participating and the growing projected visitor pool. Najah is recognised as a crucial platform for students, graduates and job seekers to build networks and find opportunities best suited for their skills and goals. We are confident the first-ever event in Dubai will be a huge success, particular in the surrounds of Expo 2020, which is all about creating futures," added Nahas.
Najah Dubai
Hosted this year at Dubai Exhibition Centre, Expo 2020 from 31 October – 1 November 2021, the two-day Najah Dubai event will enable high school students, parents, teachers and counsellors to discover scholarship opportunities and engage directly with a diverse mix of local and international education professionals.
The exhibition will feature leading UAE institutions including Abu Dhabi University, Mohamed Bin Rashid University, as well as international universities from the UK, Canada, Jordan, Netherlands, Spain, USA, Australia, such as University of South Dakota, Southern Utah University, and McMaster University.
Najah's exhibitors will give students insight into career options that will help them make informed education decisions.
ALSO READ: 'Expo 2020 Dubai promotes cultural convergence'
Najah Abu Dhabi
This year, Najah Abu Dhabi will be co-located with Tawdheef to link the UAE youth directly with industry leaders as well as higher education institutions, creating pathways for them to become future changemakers and significant contributors to the UAE economy in years to come.
Supported by the Ministry of Education UAE, the three-day event will feature speakers from over 24 local universities including Khalifa University, UAE University, and Zayed University, while representatives from 33 international universities and organisations from 13 countries, including the British Council, the U.S. Embassy, Manpower Group Middle East, and more, will be participating seeking to engage with the UAE's brightest talent.
Experts will share insights and advice through a series of varied keynote sessions and seminars discussing topics such as: Engineering Fields and Careers; The Five Steps to Study in the U.S.; Your Path to Khalifa University Undergraduate Admission; The Rebound of Hospitality Industry; Insight into IELTS and Opening doors to opportunities worldwide; Career opportunities in the US after graduation; Finding the 'right fit' university in the US; Experience studying in Canada; Upskilling for the Future; and more.
Opportunities for all as Najah and Skiply offer Financial Support of up to 80,000 AED
As a part of ongoing efforts to provide educational support, Najah has teamed up with digital educational payment platform Skiply to provide 8 students looking to enroll in higher-education institutions and start building their future. 'Najah Grand and Skiply Sponsorships' will provide financial support of up to 80,000 AED, with each student receiving 10,000 AED to follow their dreams.
This support will come as either a direct contribution towards registration fees, travel or housing expenses, serving as a great opportunity to find relief in some of the immediate expenses as students embark on the next chapter in their learning journey.
To apply for the grant, students should register their attendance for either Najah Abu Dhabi (27-29 October in ADNEC) or Najah Dubai (31 October – 1 November) and then head to either of the two events to validate their entry at Skiply stand.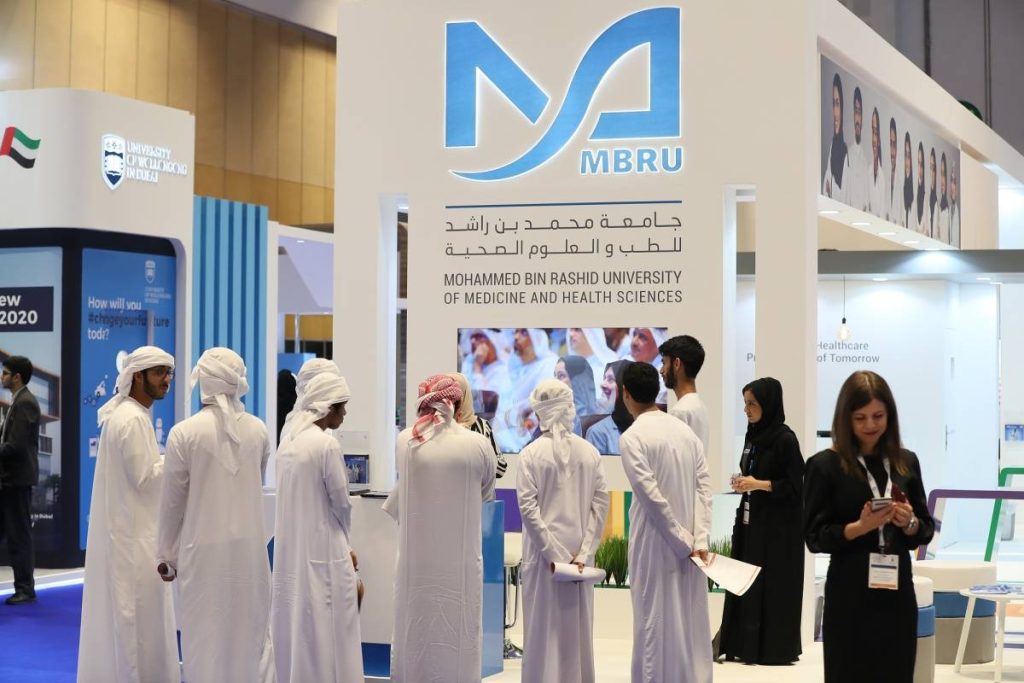 Tawdheef to support the UAE Vision 2021
Also running alongside Najah Abu Dhabi, co-located at the Abu Dhabi National Exhibition Centre (ADNEC) from October 27-29, Tawdheef is a three-day event connecting cross-industry organisations and Emirati job seekers.
Supported by Abu Dhabi Chamber, the 2021 edition will focus on preparing the UAE youth for employment through direct interaction with public and private sector exhibitors, from government entities such as Abu Dhabi Police to Ministry of Defense amongst others.
Key UAE-based entities from the private sector such as Etisalat, Al Masaood, Yokogawa, Strategico and more have also confirmed their participation, broadening career pathways for jobseekers, in support of the UAE's vision to attract more UAE nationals into the private sector following the recent announcement of the government's AED 24 billion investment to private-sector jobs.
MOHAMED HELAL AL MHEIRI, DIRECTOR DENERAL, ABU DHABI CHAMBER: "Abu Dhabi Chamber's enthusiasm to provide the necessary support for Tawdheef is inspired by the responsibilities and tasks undertaken by the Chamber to represent the business community in Abu Dhabi, by providing all possible means of support to ensure its competitiveness locally, regionally and globally, especially by supporting the business community. With qualified Emiratis, capable of making the change in the future, this is in line with the Abu Dhabi Economic Vision 2030, which aims to develop an economy based on knowledge and innovation."
"Tawdheef is an ideal opportunity for various government and semi-government organisations to discover suitable Emirati talent to drive their growth and prosperity, as well as to enhance communication between the most prominent government agencies and leading companies with Emirati youth to help them make precise decisions to acquire future skills and identify trends and needs of the labor market. In a way, that contributes to achieving the ambitious development visions of the UAE in the next fifty years", he added.