Advertisement

The expansion of the Djibouti base comes at a time when the QUAD pushes for a "free and open Indo-Pacific," making the Indian Ocean a focal point of the great power competition between China and the US, reports Atul Aneja
China is digging in Africa with an eye on setting up military bases both along the Indian Ocean in the east and the Atlantic in the west.

China has already established its first military base in Djibouti, in the Horn of Africa close to strategic sea lanes that radiate from here in multiple directions towards Asia and Europe.

But a senior US military commander told Associated Press in an interview that China is now also scouting for another base along Africa's Atlantic Ocean coastline in the west, with an eye on the US.

Gen. Stephen Townsend, head of the US Africa command said that in its search for a naval base, China has approached several countries stretching from Mauritania to south of Namibia.

Other military sources told AP that Beijing is also on the lookout for a naval base in the Gulf of Guinea.

Townsend said Beijing was looking to establish a large navy port that could host submarines or aircraft carriers along Africa's western coast.

"They're looking for a place where they can rearm and repair warships. That becomes militarily useful in conflict," he observed.

The General said that the Atlantic coast concerned him greatly, because of its proximity to the US west coast. In nautical miles, a base on Africa's northern Atlantic coast could be substantially closer to the US than Chinese military facilities at home in the Pacific.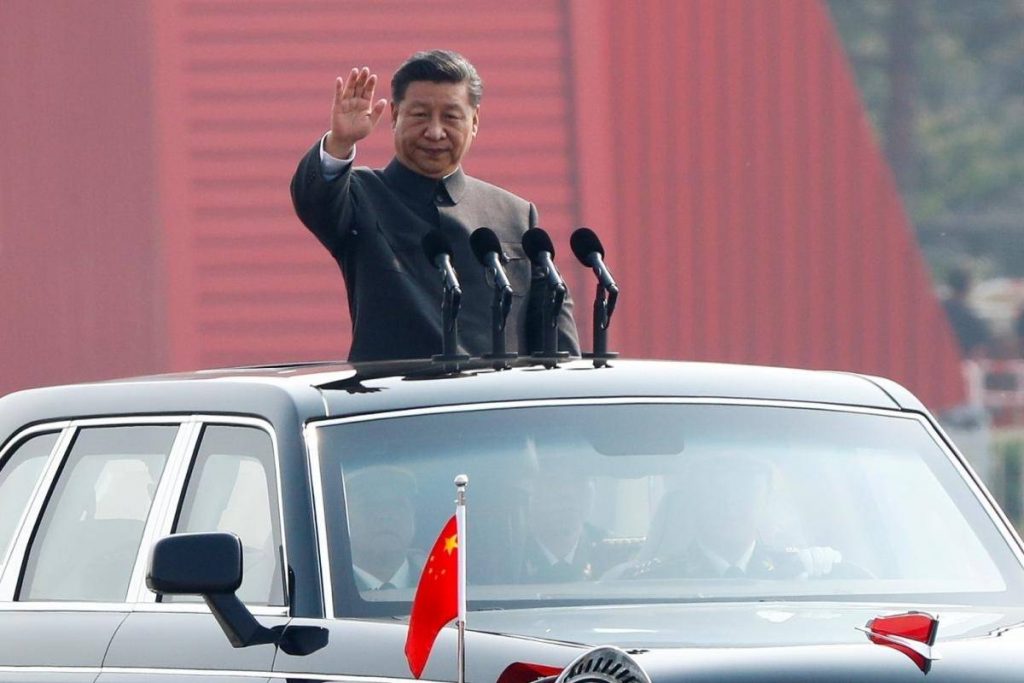 But Washington's other partners in the Indo-pacific QUAD – India, Japan and Australia, would be even more concerned about Chinese search for basing areas along the Indian Ocean coast, starting in Africa and heading in the direction of Myanmar.

Townsend said that China's first overseas naval base in Djibouti can station as many as 2000 military personnel at the base, including hundreds of Marines.

"They have arms and munitions for sure. They have armoured combat vehicles. We think they will soon be basing helicopters there to potentially include attack helicopters," said Townsend.
ALSO READ: QUAD concerned over China's moves in Kiribati
Nikkei Asia is reporting that the Chinese base in Djibouti is being expanded to dock aircraft carriers and other big amphibious warships.

According to Nikkei, the facility is now also capable of handling China's new Type 075 amphibious assault ships. These vessels have large decks that can accommodate aircraft with short-take off and vertical-landing capabilities.

The first Type 075 was commissioned last month in Hainan at a ceremony that was attended by Chinese President Xi Jinping. The second ship of this class is expected to be commissioned later this year, while another one was launched in January.

The expansion of the Djibouti base comes at a time when the QUAD pushes for a "free and open Indo-Pacific," making the Indian Ocean a focal point of the great power competition between China and the US.

East of Africa, Chinese companies have been developing and operating other Indian Ocean deep water ports including Gwadar in Pakistan, Hambantota in Sri Lanka, and Kyaukphyu in Myanmar. These are on surface only commercial ports, but analysts say that it is possible to add a dual use military dimension to them.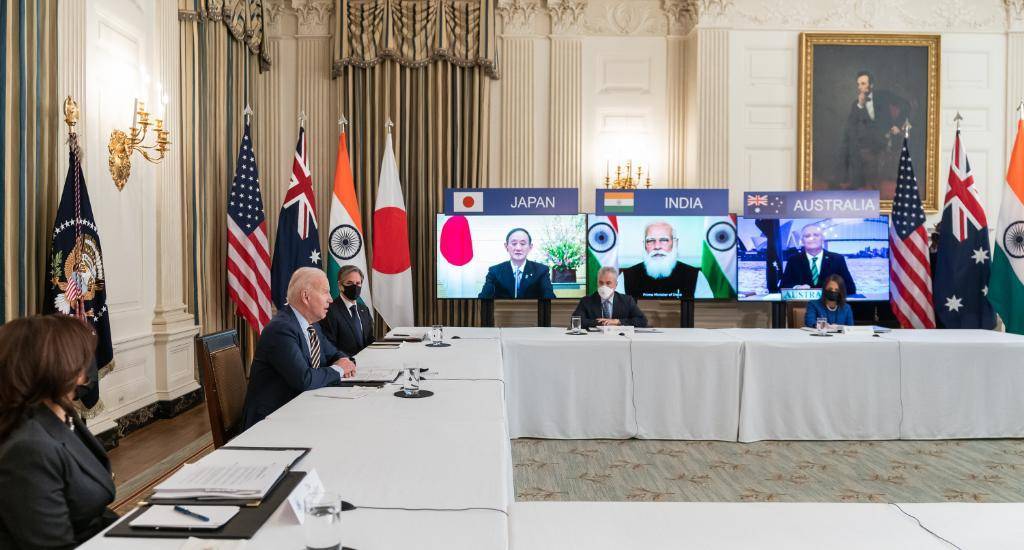 India-Africa vaccine alliance
India and Africa must forge a vaccine alliance to consolidate gains following US President Joe Biden's decision to suspend patents that come in the way of mass producing Covid-19 vaccines.

The Biden administration's brave move, which implies taking on the powerful and highly organised Big Pharma, follows intense lobbying by India and South Africa at the World Trade Organization (WTO), along with 60 other countries.

The two emerging economies had called for the temporary lifting of intellectual property rights held by big pharmaceutical companies so that inexpensive Covid-19 vaccines could be mass produced locally.

India, especially, has been hit hard by a massive second wave of Covid-19, forcing it to do away with some of its international obligations to export vaccines, because of an unexpected surge in demand at home.
ALSO READ: US, China engaging in N-arms race
Unsurprisingly, Indian Prime Minister, Narendra Modi, had last month discussed lifting the patent protections of coronavirus vaccines during a conversation with Biden, in order to augment supplies.

"Prime Minister Narendra Modi also informed President Biden about India's initiative at the WTO for a relaxation in the norms of the Agreement on TRIPS to ensure quick and affordable access to vaccines and medicines for developing countries," said an official statement released by the Ministry of External Affairs after the dialogue.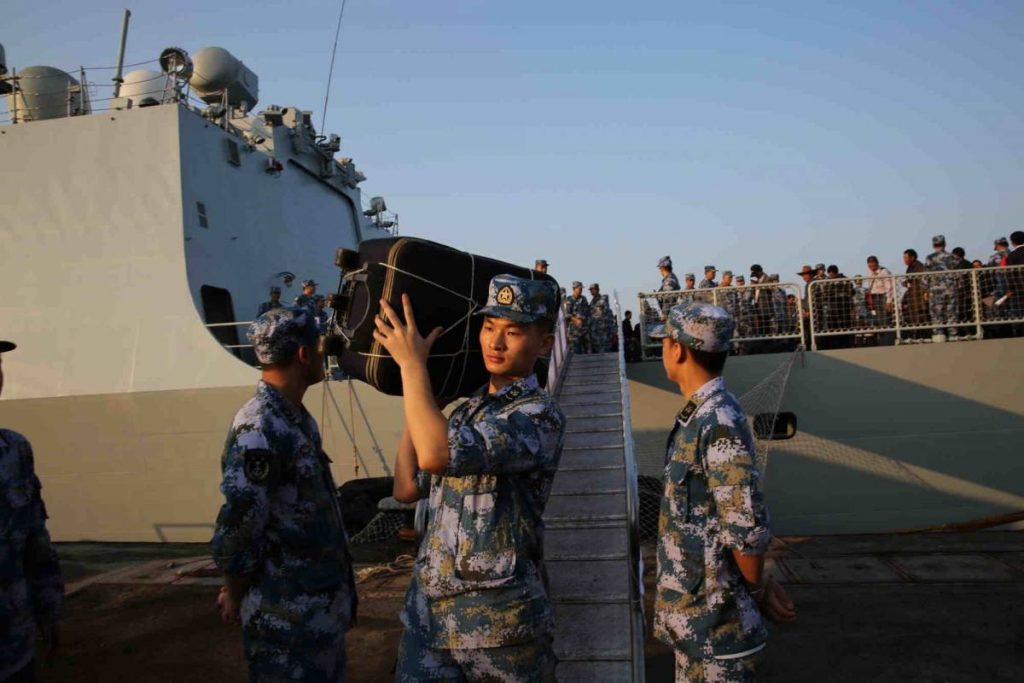 After Biden's move, Africa is now celebrating the patents breakthrough, though there are hurdles ahead because of the Big Pharma's influence in the European Union. Unless all members are on board, including the Europeans, it would not be possible to act upon Biden's waiver, as the WTO decisions are taken only by consensus.

"This is leadership in action! History will remember this decision as a great act of humanity," tweeted John Nkengasong Director of the Africa Centres for Disease Control & Prevention.

African Union officials are singling out three countries � South Africa, Senegal and Rwanda � as vaccine hubs for Africa. That includes producing mRNA-type jabs that are being viewed as products based on innovative technology to fight Covid-19.

Both Rwanda and South Africa have already shown intent to bond with India to produce life-saving vaccines.

Speaking virtually at the 6th edition of the Raisina Dialogue, India's flagship conference on geopolitics held last month, President Paul Kagame of Rwanda praised New Delhi for the solidarity it had shown with Africa on vaccinations.

"India, despite its own challenges, has produced most of the vaccine doses sent to Africa under Covax and related programmes. Without India's production capacity and spirit of solidarity it is possible that Africa would not yet have received much vaccine at all," he said.

He signalled that more ambitious private sector investments between India and Africa were required in the pharma sector.

South Africa's President Cyril Ramaphosa is also a strong advocate of a vaccine alliance among developing countries, including India. "Developing countries must be made to internalise that hoarding available vaccines and not waiving vaccine patents will lead to immense suffering and tremendous loss of human life. None of us are safe until all of us are safe," he tweeted on May 1.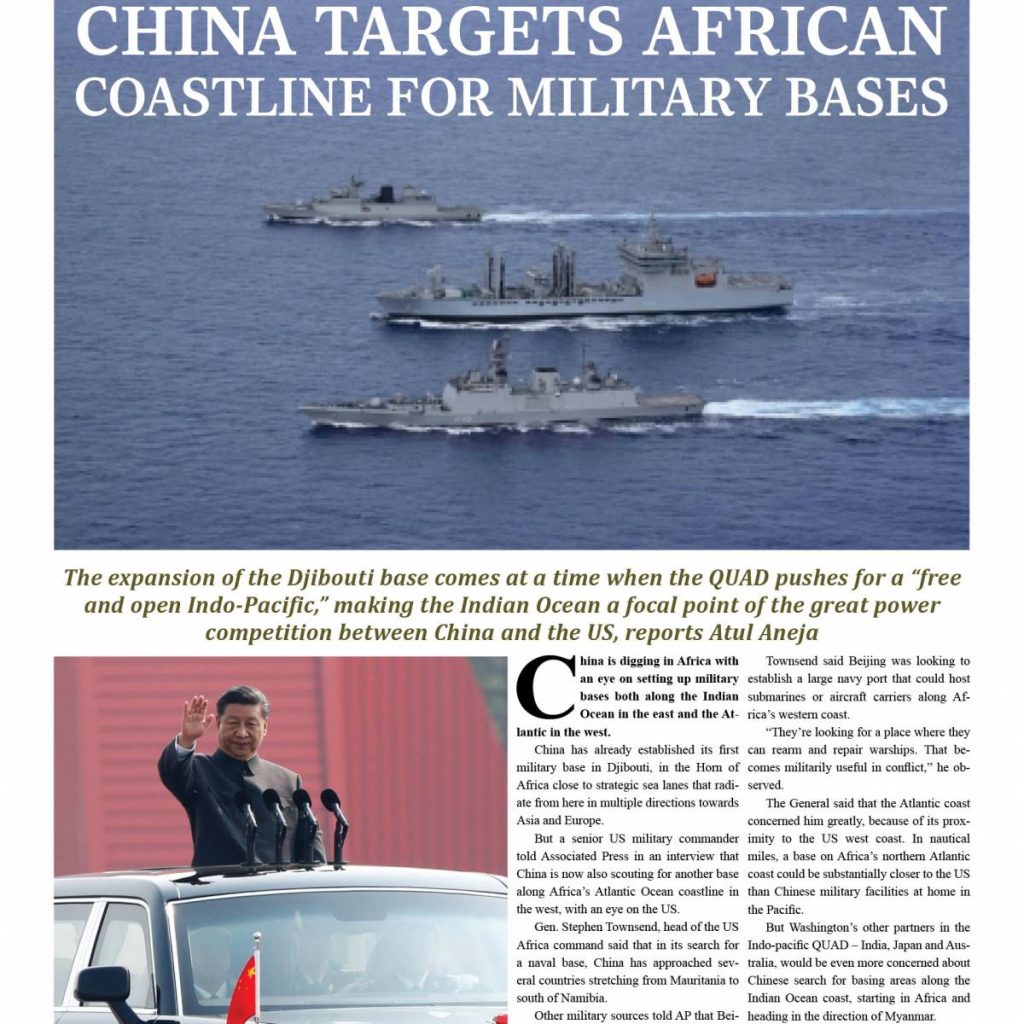 Ramaphosa said during May day celebrations that the rise in the number of coronavirus infections and Covid-19- related deaths in India as well as the looming crisis in Brazil make a strong and an urgent case for developing countries to produce vaccines themselves.

"Many developing countries have the capacity and will be able to manufacture their own vaccines much more quickly, efficiently and much cheaper. South Africa in particular must be alive to the real risk of experiencing a third wave of Covid infections during winter," he observed.

The Financial Times is reporting that South Africa has some of Africa's most advanced vaccine knowhow, including Aspen, a Durban-based company. The Pasteur Institute in Dakar, Senegal, also has vaccine-producing experience, making small quantities of yellow fever jabs each year.

That gives plenty of option for collaboration between India's vast vaccine infrastructure and Africa's significant capability to scale up the production of jabs on an international scale.
ALSO READ: How China exploits social media to amplify its propaganda?