Advertisement

The state government also released a set of guidelines in the wake of lockdown extension…reports Asian Lite News
The Maharashtra government on Sunday decided to extend the ongoing lockdown in the state by 15 days till June 15.
"Lockdown is being extended for 15 days, shall be in place till June 15 now. Depending on the case tally of districts, certain relaxations and restrictions will be enforced," Maharashtra Chief Minister Uddhav Thackeray said.
The state government also released a set of guidelines in the wake of lockdown extension.
"All essential shops that are currently allowed to operate between 7-11 am may be allowed to operate between 7 am to 2 pm," stated the order.
Thackeray also informed that so far as many as 3,000 cases of black fungus (mucormycosis) have been reported in the state.
Maharashtra reported 18,600 new cases of COVID-19, 402 deaths, and 22,532 discharges in the last 24 hours. The active cases in the state are 2,71,801.
The total number of cases in the state so far is 57,31,815 while the death toll is at 94,844. The total number of recovered cases is 53,62,370 in the state.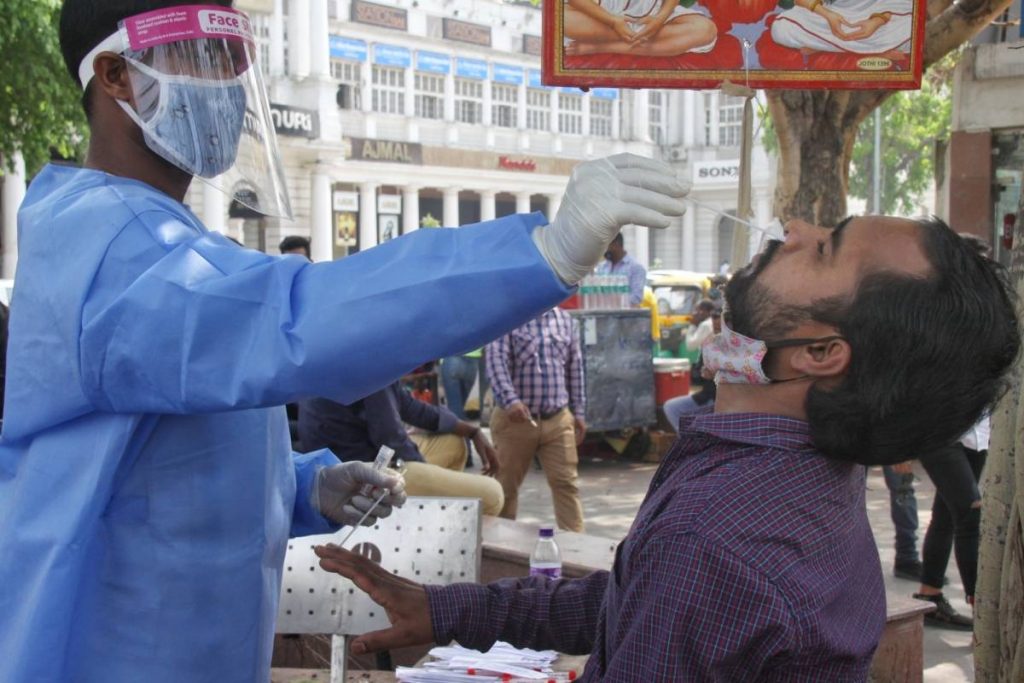 Meanwhile, India logged less than 2 lakh Covid-19 cases third day in a row, with 1,52,734 new infections reported in the last 24 hours, when 3,128 more succumbed to the pandemic, the Union Health and Family Welfare Ministry said on Monday.

This is the lowest new infection reported since April 9, when India recorded 1,45,384 cases while on April 10, India witnessed 1,52,879 fresh cases.

Most Metro cities are still fighting huge waves, though Mumbai and Delhi have arrested the surge. Delhi on Sunday reported 946 cases, Mumbai 1,066, Bengaluru was the worst affected with 4,734 cases, followed by Chennai 2,689 and Kolkata 1,830 cases.

While lockdown measures are set to ease in the national capital, West Bengal has extended strict measures for 15 more days, as Tamil Nadu is micro-managing at every level to break the chain.

For the first time in 47 days Delhi on Saturday reported less than 100 cases. Andhra Pradesh on Sunday breached the 15-lakh mark in recoveries.

On May 28, the country recorded 1,86,364 cases, next day it was 1,73,790 and on May 30 it was 1,65,553.

Fatalities have also remained below 4,000 for four consecutive days.

India's overall tally of Covid-19 cases now stands at 2,80,47,534 with 20,26,092 active cases and 3,29,100 deaths so far.

According to the Health Ministry, a total of 2,38,022 people have been discharged in the last 24 hours, taking the total discharge to 2,56,92,342 from Covid till date.

The Health Ministry said that a total of 21,31,54,129 people have been vaccinated so far in the country, including 10,18,076 who were administered vaccines in the last 24 hours. (ANI/IANS)
ALSO READ: French Cos promise support in India's Covid fight