Advertisement

Featured at a number of indoor venues, the festival also extends to Roundhay Park, writes Prof. Geetha Upadhyaya
The RadhaRaman Folk Festival, a three-day long prodigious presentation of Bengali folk music and dance along with other global folk art forms, is returning to Leeds for eleventh year from Friday 5 November to Sunday 7 November.
The highlights of the festival includes 24 hour performances of Bengali folk music, Dhamail dance, Moroccan/ North African Folk Music through Oud, Nye and Lute, Irish and Flamenco dance, early European music, multicultural poetry, a panel discussion along with the ancient music from other cultures of the globe.
Featured at a number of indoor venues, the festival also extends to Roundhay Park.
Organised by Leeds-based art organisation RadhaRaman Society, approximately 28 prominent performers including award-winning musicians and dancers national and international artists.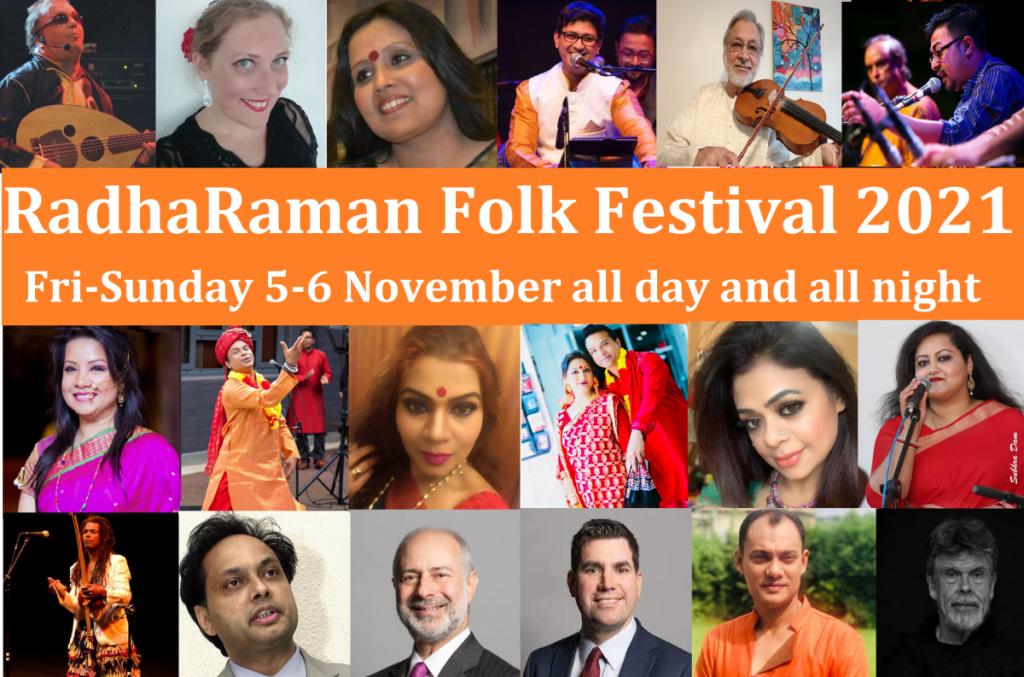 The festival will also feature talks by a few guest speakers including important political personalities.
The inaugural performance will kick off at Seven Arts Centre Leeds on Friday 5 November leading to the all night session and many more on the days following.
Amal Podder, Amar Baidya and Sujith Chowdhury who have been very involved in this unique festival felt that this festival offers a great opportunity for everyone to enjoy a cultural extravaganza whilst promoting wider humanism and love to make the most of the living moment."
Link below for free registration: https://www.eventbrite.co.uk/e/-11th-radharaman-folk-festival-tickets-170276360177?aff=ebdssbdestsearch