Advertisement

As the UK leaves the European Union and inches closer to its discussion on the Enhanced Trade Partnership with India, the launch of this report therefore will be a strong marker of the India-UK economic relationship…a report by Rahul Laud
The Britain Meets India report 2021 identifies the top UK companies in India in terms of revenue, growth and employment. It provides an insight into their geographic preferences, sectors and the impact they have on the Indian economy.
As the UK leaves the European Union and inches closer to its discussion on the Enhanced Trade Partnership with India, the launch of this report therefore will be a strong marker of the India-UK economic relationship. It will also be an opportunity to highlight the role of British investments in India and attract future investors to make India as a choice of business destination, says a CII press release.
The recently concluded virtual launch (17February 2021) of the report witnessed engaging discussions by eminent dignitaries such as HE Alexander Ellis CMG (British High Commissioner to the Republic of India), HE Gaitri Issar Kumar IFS (High Commissioner of India to the United Kingdom), Lord Karan Bilimoria (Founder and Chairman, Cobra Beer and President of the Confederation of British Industry), Sandeep Chakravorty (Joint Secretary, Ministry of External Affairs), Sanjiv Bajaj (Vice President, CII and Chairman & Managing Director, Bajaj Finserv Ltd) and experts from Grant Thornton Bharat and UK.
Gaitri Issar Kumar, High Commissioner of India to UK, said, "The insights from this report will highlight successful collaborations, key complementarities as well as areas of potential. This will give confidence to future UK investors who are looking for a secure footing as they partner with India. We are developing a roadmap to a free trade agreement with an ambitious target of 100 billion pounds by 2030."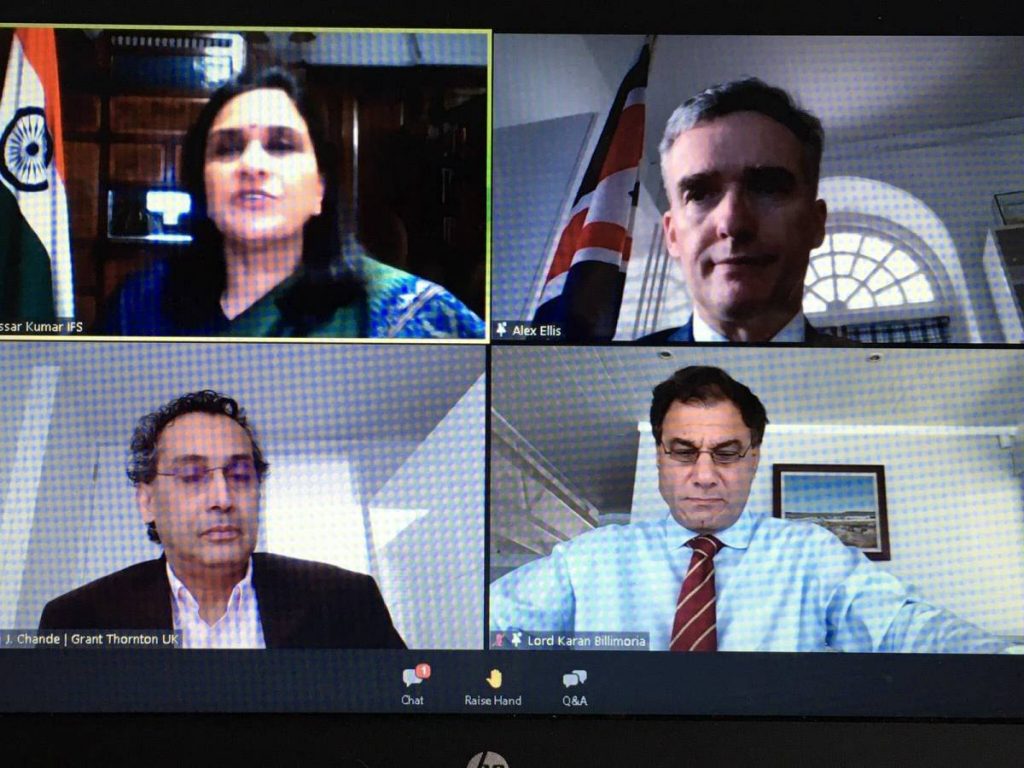 Alex Ellis CMG, High Commissioner of UK to India, "Both India and the UK must think about coming together to create a global impact. Both the economies will have to create a lot of jobs in the next decade and build back in a more sustainable way. Investment is not an abstract word. It's actually about creation of more jobs, protection of our planet. It is also about the flow of ideas and talent between the two countries so we can share new approaches to deal with problems of the world."
Mr Sandeep Chakravorty, Joint Secretary (Western Europe), Ministry of External Affairs, Go I, said, "Besides a free trade agreement, mobility and an interim trade deal, we are working on a 10-year 360 degree roadmap to strengthen our relationship with the UK. Going forward, we see investments in India's clean energy sector coming from the UK."
Presenting the report findings at the launch of the first ever BMI Tracker report, Pallavi Joshi Bakhru, Partner and India-UK Corridor Leader, Grant Thornton Bharat LLP said, "Our research identified 572 UK companies in India with a combined turnover of around INR 3,390 billion, tax payment of around INR 173 billion and employing 416,121 people directly. This reflects the important contribution made by the UK companies to the Indian economy as a key ally in India's growth story." Grant Thornton Bharat and Grant Thornton UK have been working closely in the India-UK corridor for nearly three decades.
Mr Sanjiv Bajaj, Vice President, CII and Chairman & MD, Bajaj Finserv Ltd remarked while launching the report, "We are very keen on increasing bilateral trade and investment as also make progress on the enhanced trade partnership between India and UK. With UK exiting European Union and signing the trade agreement it has made it inevitable for India and UK to cement its bilateral economic partnership further.
An insightful fireside conversation was moderated by Anuj Chande Partner, Head of South Asia Group London at Grant Thornton, included Alexander Ellis, Gaitri Issar Kumar, and Lord Karan Bilimoria (Founder and Chairman, Cobra Beer and President of the Confederation of British Industry.
The UK is currently the sixth largest investor in India, with a cumulative inflow (2000–2020) estimated at USD 29.5 billion, which represents about 6% of the total FDI into India. India has catapulted India's rank in ease of doing business to 63 in 2019 from 77 in 2018. This has enhanced India's attractiveness as an investment destination experts agree. .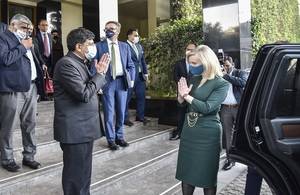 Post Brexit, there is an increased interaction between India and the UK to strengthen the trade and economic partnership. Thus, this corridor has an important role to play in ensuring that businesses on both sides get the support they need to increase their commercial footprint, says the Grant Thornton narrative.
Key highlights of the report
572 UK companies in India were identified for the report, with a combined turnover of around INR 3,390 billion in 2019-20
91 companies, with an average growth rate of 26%, feature in the 2021 list of fastest growing UK companies in India. The fastest growing UK company in India is Dyson Technologies followed by Aviva Life Insurance Company, both registering a growth rate of over 100%. Some of the other top ranking companies across sectors are Next Polymers Ltd (Industrial Services), FMC Technology India (Energy and Power) and Diageo Business Services India (Business Services).
USD 26.7 billion: India's trade in goods and services with the UK in 2020
INR 173 billion: Total tax paid by the UK companies in 2019-20 416,121 people directly employed by the UK companies