Advertisement

Prime Minister Boris Johnson said that the link between hospitalisations and infections has weakened but not severed, adding that admissions in ICU wards were on a rise due to the Delta variant, reports Asian Lite Newsdesk
Prime Minister Boris Johnson on Monday extended COVID-19 restrictions in England till July 19, which were earlier scheduled to be lifted on June 21, saying there was concern about the spread of Delta variant.
"We are so concerned by the Delta variant that is now spreading faster than the third wave that was predicted in the February roadmap. We are seeing cases growing by about 64 per cent per week and in the worst affected areas, it is doubling every week and the average number of people being admitted in a hospital has increased by 50 per cent week-on-week and by 61 per cent in the northwest which may be the shape of things to come," Johnson told reporters at 10 Downing Street.
"I think it is sensible to wait just a little longer. By Monday, July 19, we will aim to have double jabbed around two-thirds of the adult population, including everyone over 50, all the vulnerable, frontline, health and care workers and everyone over 40 who received their first dose in mid-May," the British PM added.
Johnson said vaccination greatly reduces transmission and two doses provide high degree of protection against serious illness and deaths.
"Let's be clear, we cannot simply eliminate COVID. We must learn to live with it. And with every day that goes by, we are better protected by the vaccines and we are better able to live with this disease. Vaccination greatly reduces transmission and two doses is provide a very high degree of protection against serious illness and deaths," he said.
He also said that the link between hospitalisations and infections has weakened but not severed, adding that admissions in ICU wards were on a rise due to the Delta variant.
"We can simply keep going with all of step four on June 21 even though there is a real possibility that the virus will outrun the vaccines and thousands of deaths would ensue that could otherwise have been avoided. Or we can give the NHS a few more crucial weeks to get those remaining jabs into the arms of those who need them," he said.
The UK has experienced a surge of new COVID-19 cases in recent weeks.
Nearly 7,500 new infections were recorded on Sunday across the UK, bringing the weekly tally to more than 50,000 — a near 50 per cent rise on the previous week.
This is despite the country having one of the highest vaccination rates in the world with 78.9 per cent of the adult population having received at least one dose and more than 56 per cent now fully inoculated.
As part of the roadmap, pubs, bars and restaurants in England were permitted to open indoors, while indoor entertainment resumed, including cinemas, museums and children's play areas, from May 17 onwards.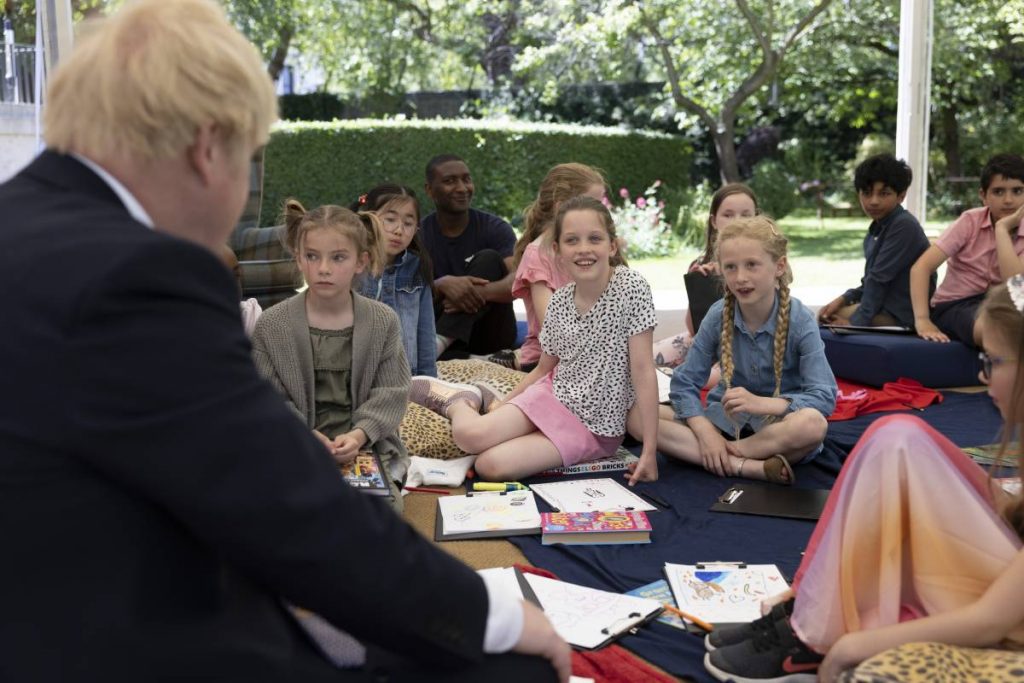 People were also allowed to travel abroad to a number of "green-list" countries without having to quarantine upon return as the ban on foreign travel has also been lifted.

In its latest update, Public Health England (PHE) said the Delta variant now accounts for nine in 10 coronavirus cases in the UK.

It is roughly 60 per cent more transmissible than the Alpha, or Kent, variant, it added.
Selfish, nationalistic approaches
Prime Minister Johnson earlier admitted that "selfish and nationalistic approaches" had marred the initial global response to the Covid-19 pandemic.

"I know the world was looking to us to reject some of the selfish and nationalistic approaches that have marred the initial global response to the pandemic," Johnson said at a press conference on Sunday as the G7 leaders wrapped up their first in-person summit in almost two years in the southwestern English resort of Carbis Bay, Cornwall.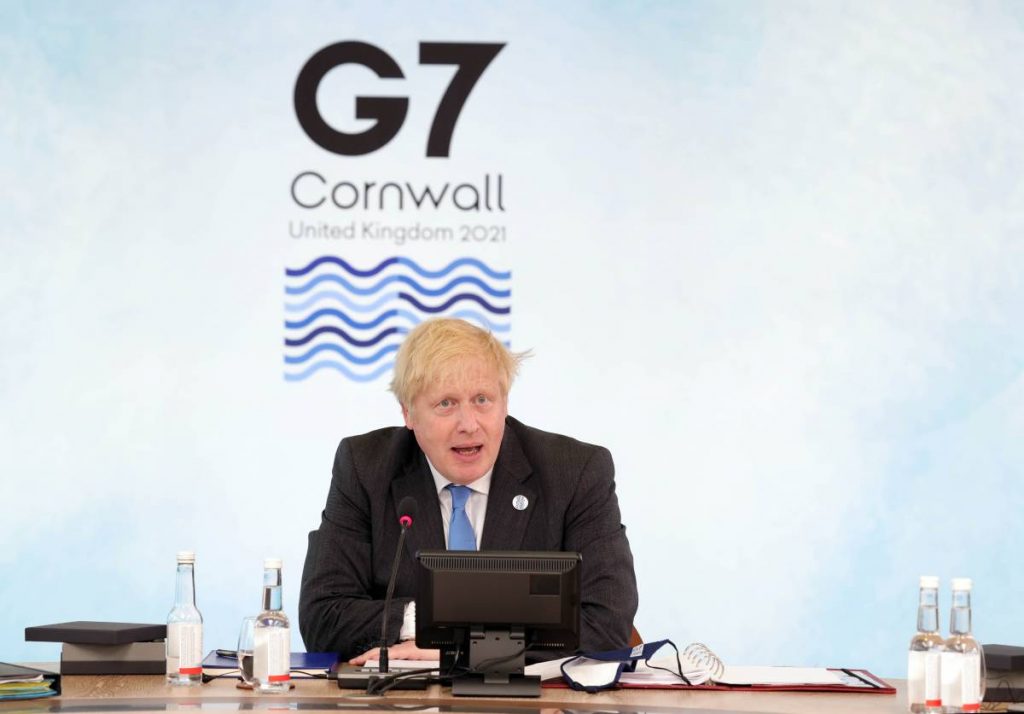 Johnson voiced hope that a new pledge made by the G7 countries about sharing 1 billion Covid-19 vaccines with the world's low-income countries over next year has lived up to "some of the most optimistic of hopes and predictions".

The vaccines will include 100 million doses from the UK and 500 million from the US. The UK is the first European country that passed the grim mark of 100,000 coronavirus-related deaths.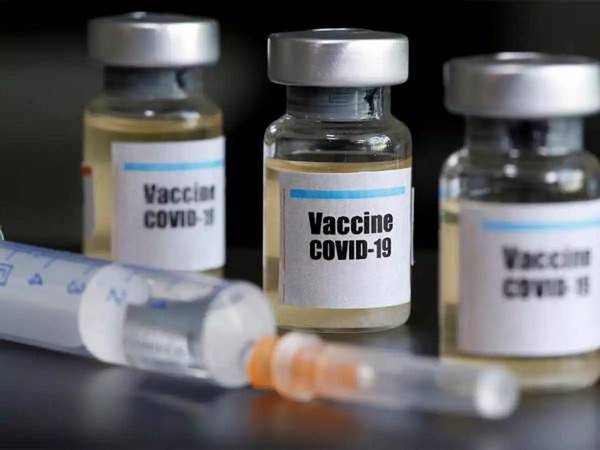 The G7 countries have long been criticized for hoarding vaccines. They have reserved more than a third of the world's vaccine supply, despite making up only 13 per cent of the global population.

Countries like Canada, the UK, and the US have had enough doses to vaccinate their entire populations multiple times over.

In a joint communique issued at the end of the summit, the G7 countries said they will support science in a mission to shorten the cycle for the development of safe and effective vaccines, treatments and tests from 300 days to 100 days. (ANI/IANS)
ALSO READ-Abu Dhabi removes UK from Green List destinations