Advertisement

The WHO issued an emergency-use listing for Covaxin, developed by Bharat Biotech, on November 3 and added the jab to a growing portfolio of vaccines validated by the health body for preventing Covid-19, reports Asian Lite News
Britain will recognise India's Covaxin jab as an approved Covid-19 vaccine for inbound travel from November 22, a move that is expected to benefit thousands of travellers from India.
Britain announced on Monday that it is adding Covaxin and China's Sinovac and Sinopharm Beijing vaccines to its list of approved vaccines following their "emergency-use listing" by the World Health Organization (WHO). Around one billion doses of these three Covid-19 vaccines have been delivered worldwide.
The WHO issued an emergency-use listing for Covaxin, developed by Bharat Biotech, on November 3 and added the jab to a growing portfolio of vaccines validated by the health body for preventing Covid-19.
The listing followed an assessment of the quality, safety and efficacy of the vaccine and allows countries to expedite their own regulatory approval for the jab.
The UK also began recognising Covishield, the Indian version of the AstraZeneca vaccine, for inbound travel from October 4.
Britain also began accepting India's vaccine certificates from October 11, ending a travel row that had resulted in UK nationals facing mandatory 10-day quarantine on arrival even if they were fully vaccinated.
Covishield and Covaxin are the two main vaccines being used for India's immunisation programme.
British high commissioner Alex Ellis tweeted that the new announcement was part of "more good news" for travellers from India to the UK. "From November 22, travellers fully vaccinated with a #COVID19 vaccine recognised by @WHO for Emergency Use Listing, including Covaxin, will not have to self-isolate; so joining those fully vaccinated with Covishield," he said.
In a statement issued on Monday night, the UK government said, "From 4am on Monday, November 22, the government will recognise vaccines on the World Health Organization's Emergency-Use Listing (WHO EUL)."
The statement said, "As a result, Sinovac, Sinopharm Beijing and Covaxin will be added to our list of approved vaccines for inbound travel, benefitting more fully vaccinated people from countries such as the UAE, Malaysia and India."
The UK said passengers who are fully vaccinated and have received their vaccine certificate from one of more than 135 approved countries and territories will no longer be required to take a pre-departure test, another test on the eighth day after their arrival, or self-isolate upon arrival. 
"Instead, passengers will just need to pay for a lateral flow test to take before the end of their second day, post-arrival," the statement said.
The UK also further simplified travel rules for all inbound travellers under 18 years, who will now be treated as fully vaccinated at the border and exempt from self-isolation requirements on arrival, day eight testing and pre-departure testing. "They will only be required to take one post-arrival test and a confirmatory free PCR test if they test positive," the statement said.
Britain's transport secretary Grant Shapps said, "As we continue to recover from the pandemic and expand our recognition of international vaccines, today's (Monday's) announcements mark the next step in our restart of international travel."
PM pushes for booster shots
Prime Minister Boris Johnson on Monday encouraged eligible people to book booster shots against the coronavirus disease (Covid-19) as too many elderly people are being hospitalised with the virus.
On Saturday, the health ministry stated that it would open bookings for booster shots a month before people were eligible to receive them to help speed the rollout ahead of the winter season. At present, people can only book an appointment for booster shots six months after their second vaccine dose.
"We're starting to see too many elderly people getting into hospital. Sadly, the Covid-19 jabs do wane," Johnson said on Monday, adding that the booster is very effective against Covid-19.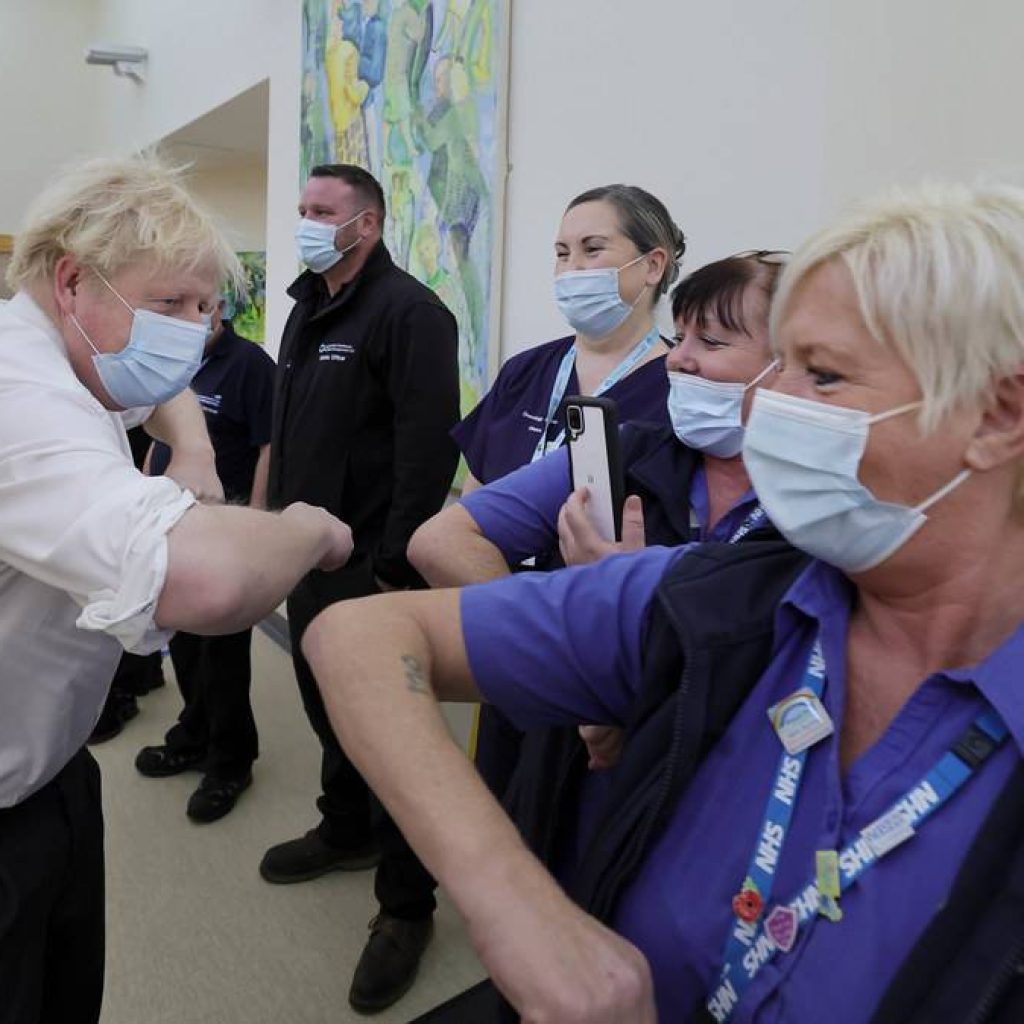 "It's (booster) a wonderful thing. People get 95% more protection… if you've gone over five months, you can go online and book your booster," he further said.
The Prime Minister is heavily relying on booster shots as a major plank of his government's plan to avoid lockdown during winters. According to news agency Reuters on Saturday, around three in five eligible people over the age of 50 have received the shots and more than nine million people have received them so far in the UK.
Daily Covid-19 cases are still above the 30,000-mark and the UK accounts for almost a tenth of the new infections recorded globally.
ALSO READ-WHO approves Covaxin, Health Minister hails scientists