Advertisement

Well known businessman and owner of British Herald & Cochin Herald Ansif Ashraf passed away on Wednesday morning in Sharjah. The young Indian entrepreneur died at 37 years of age after fighting with Covid 19.
Tributes have been pouring in for the Indian journalist who hailed from Kerala, known for owning and molding British Herald, the well-known online news and information delivery platform in UK.
In 2018 ,a bi-monthly e-magazine was launched by Ashraf featuring prominent personalities as its cover. Ashraf started his career as a Graphic designer and in 2017 he owned the property rights of British Herald. His career was well supported with the period of internet revolution.

He had established companies like Paradise Group and AGI Holdings, but took over the rein of Cochin Herald, a weekly newspaper in Kerala run by his father in 2012. He became the state coordinator of the APJ Abdul Kalam International Foundation IN 2018.
Being a committed and enthusiastic personality he strived in all kind of new ventures. 'Fly with me' mobile Application was also introduced by Ashraf. As well experienced media person he has penned several articles in English and Malayalam language, including a book in his mother tongue.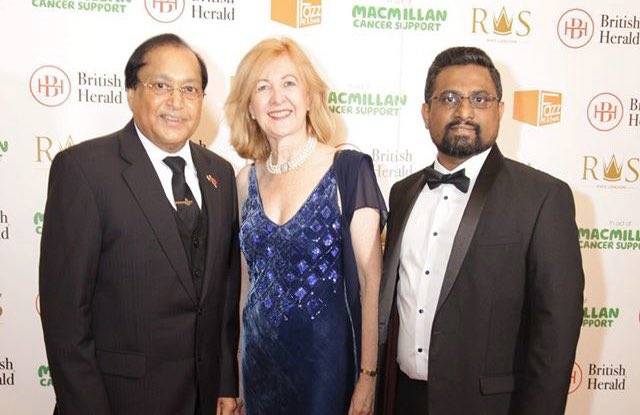 Ashraf was a member of the London Press Club, maintained good relationship with the team members and prominent businessmen like millionaire entrepreneur Baron Ranger CBE. Recently he was roped in as the global COVID-19 awareness ambassador of Karnataka government.
Many personalities have shared condolences on his early death and paid heartfelt tributes to the most successful businessman. Ashraf is survived by his wife Ramzeen Ansif and their two children Ali Ansif and Muhammad Imran.
Also Read-2.5mn in 13 days, India on fastest vax drive in world