Advertisement

Faith organisations of the Indian diaspora issued a joint statement and expressed concerns over the move to communalise the farmers protest, reports Asian Lite News
Prominent Indian forums in the United Kingdom condemned the move by Khalistani miscreants with the support of some parliamentarians to divide the community by spreading fake news about the farm protest in India.
Faith organisations of the Indian diaspora issued a joint statement and expressed concerns over the move to communalise the farmers protest.

"We note with concern the continuing attempts being made to communalise the Indian Farmers Protest against the three farming laws as being a faith-based issue," they said in the statement. "The fact is that the Indian Farmers practice different faiths and that this is an issue of their common interest. As is always the case there are people on both sides of the argument.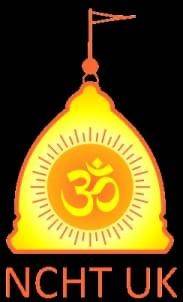 "We fully respect the right to peaceful protest, humanitarian support and freedom of speech in a responsible manner as part of democratic traditions. We condemn attempts to communalise the Farmers protest and urge everyone to remain vigil.  The community cohesion in Britain needs safeguarding and nurturing whilst this campaign is underway in India. On this issue we stand in solidarity."

Mr Umesh Sharma, Chairman, Hindu Council UK; Mr Hamid Malik,  Founder/ President,  Federation of Indian Muslim Organisations, Midlands – UK;  Mr Arun Thakur,  President,  National Council of Hindu Temples UK;  Mr Gurmel Singh, Secretary General, Supreme Sikh Council UK were among the signatories.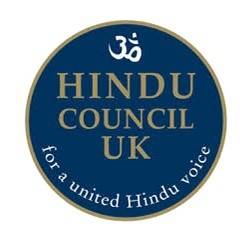 In another development, the largest organisation of the Malayalee community in Britain joined the condemnation. UUKMA (Union of UK Malayalee Associations ), an umbrella forum of 114 associations representing 100,000 plus Keralites, condemned the move.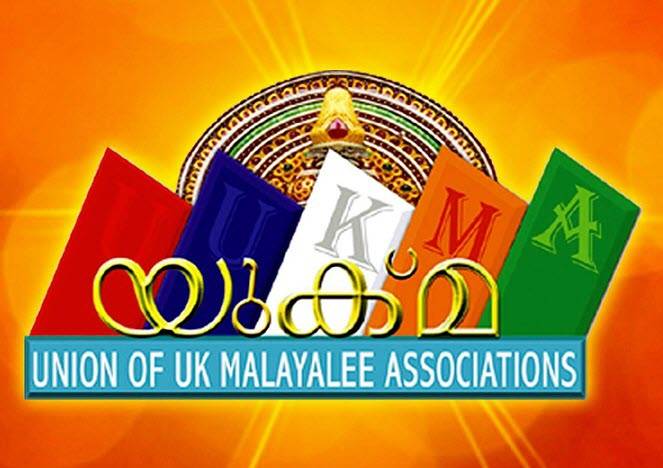 "We condemn in unequivocal terms about the irresponsible efforts by certain communal groups and media in the UK to sensationalise the ongoing farmers protest and to create communal tension in the UK, the organisation said in a statement. "The farmers protest in India is NOT a communal issue but part of its democracy. Indians cutting across religious or regional identities are supporting or are opposing the agriculture reform laws enacted by the Indian parliament.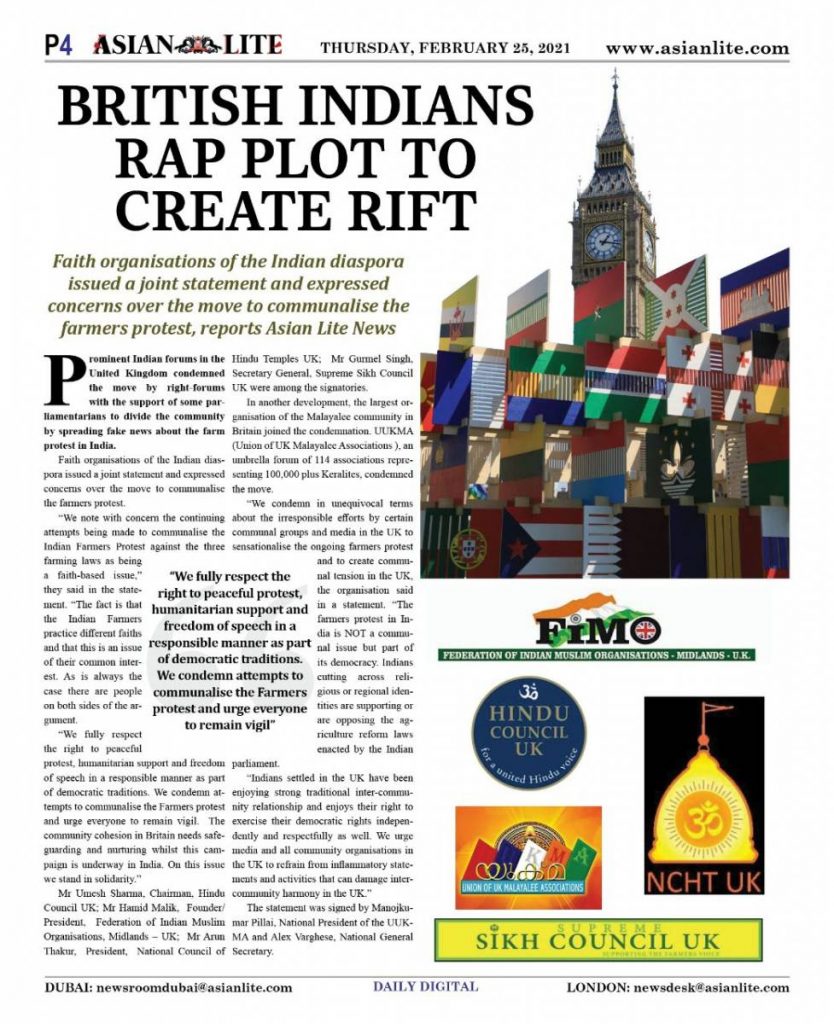 "Indians settled in the UK have been enjoying strong traditional inter-community relationship and enjoys their right to exercise their democratic rights independently and respectfully as well. We urge media and all community organisations in the UK to refrain from inflammatory statements and activities that can damage inter-community harmony in the UK."
The statement was signed by Manojkumar Pillai, National President of the UUKMA and Alex Varghese, National General Secretary.
Also Read – Asian Media & Professional Talents Honoured in London