Advertisement

The government has been urged to change the rules of isolation for NHS staff reportedly amid fears of staff shortages, reports Asian Lite Newsdesk
The government is considering exempting fully vaccinated National Health Service (NHS) staff in England from having to self-isolate if they are traced as a Covid contact, media reported.
According to a BBC report, the health bosses have been urging the government to change the rules amid fears of staff shortages.
It is learnt that no decision had been taken and ministers wanted to see evidence the move would be safe. If it goes ahead, self-isolation would be replaced with daily tests from 19 July, when wider curbs are eased, it was reported.
The idea echoes a similar policy that would apply to all fully vaccinated people and children in England from 16 August.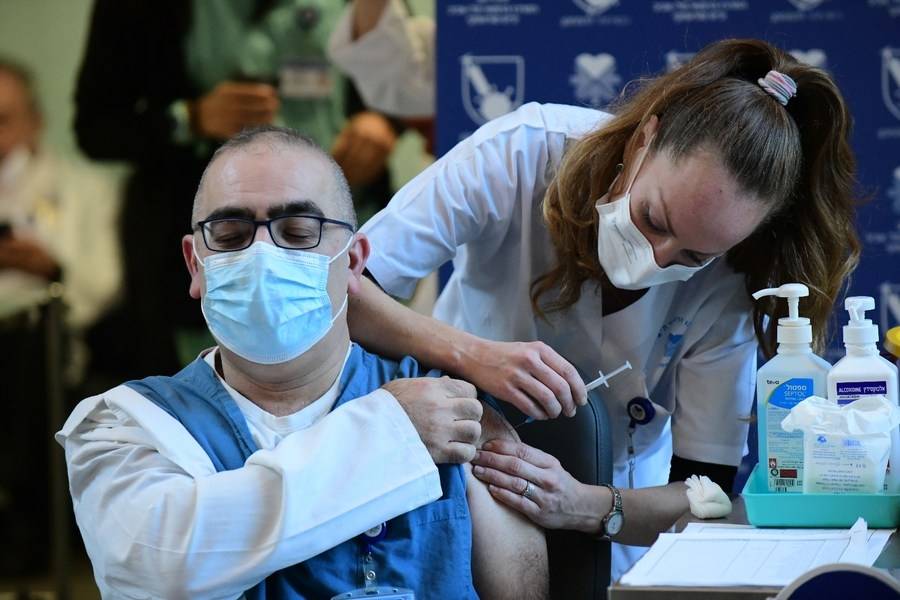 Saffron Cordery, deputy chief executive at NHS Providers, which represents trusts, said double-jabbed health service staff "should be able to carry on working even if they are pinged" by the NHS Covid-19 app.
"The government should bring that in as soon as possible. I can't see any reason to delay. NHS trusts are struggling with the number of staff having to isolate – anecdotally we're seeing significant numbers off [work]," BBC quoted Cordery as saying.
ALSO READ – NHS@70: Party time at Great Ormond Street
"We've picked up on the fact some staff are deleting the app, but it's not happening on a big, widespread scale at this point."
Of the estimated 1.3m NHS trust health care workers in England, around 1.1m have received two vaccine doses, BBC reported citing a data from NHS England. Meanwhile, UK has reported another 35,707 coronavirus cases in the latest 24-hour period, bringing the total number of coronavirus cases in the country to 5,058,093, according to official figures released on Friday.

The country also recorded another 29 coronavirus-related deaths. The total number of coronavirus-related deaths in Britain now stands at 128,365. These figures only include the deaths of people who died within 28 days of their first positive test.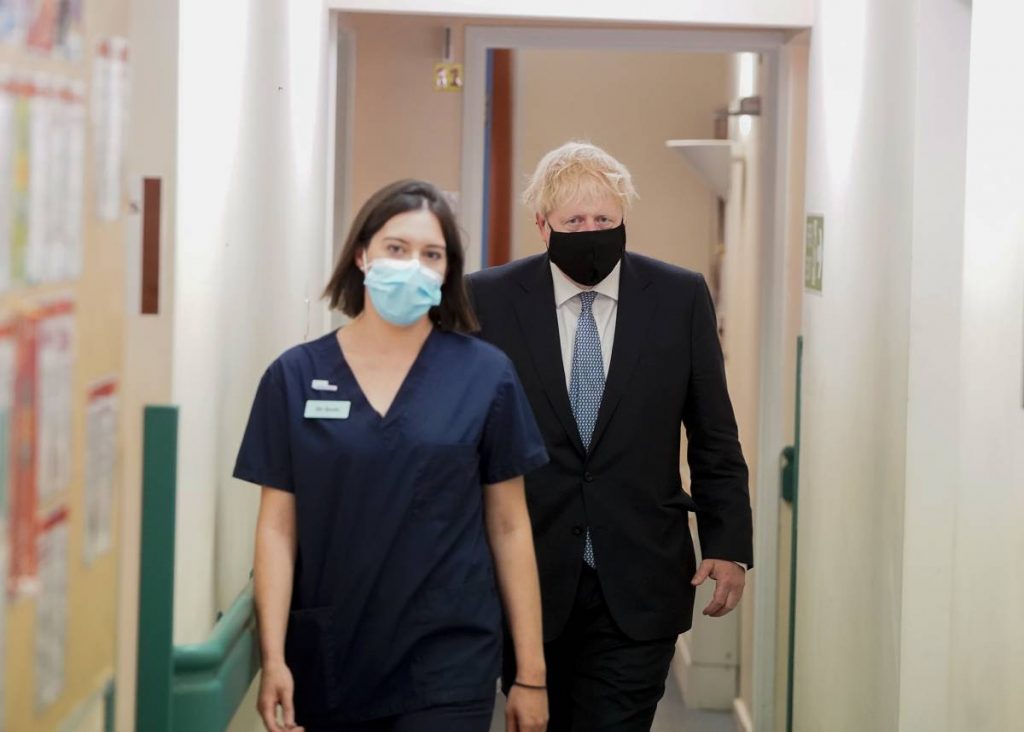 Nearly 45.7 million people in Britain have received the first jab of Covid-19 vaccine and over 34.3 million people have received two doses, the official figures showed.

England's coronavirus reproduction number, also known as the R number, has risen slightly to between 1.2 and 1.5, up from between 1.1 and 1.3 last week, according to the latest estimate by the Scientific Advisory Group for Emergencies (SAGE), a British government advisory body.
ALSO READ – Queen honours NHS staff for Covid service

An R value between 1.2 and 1.5 means that, on average, every 10 people infected will infect between 12 and 15 other people. An outbreak can grow exponentially when the figure is above one.

Meanwhile, the growth rate range of coronavirus is 3 per cent to 7 per cent, which means that the number of new infections is growing by between 3 per cent and 7 per cent every day.

Overall vaccine effectiveness against symptomatic disease in risk groups is approximately 60 per cent after one dose of either the AstraZeneca vaccine or the Pfizer-BioNTech vaccine, with little variation by age, according to a study released on Friday by the Public Health England.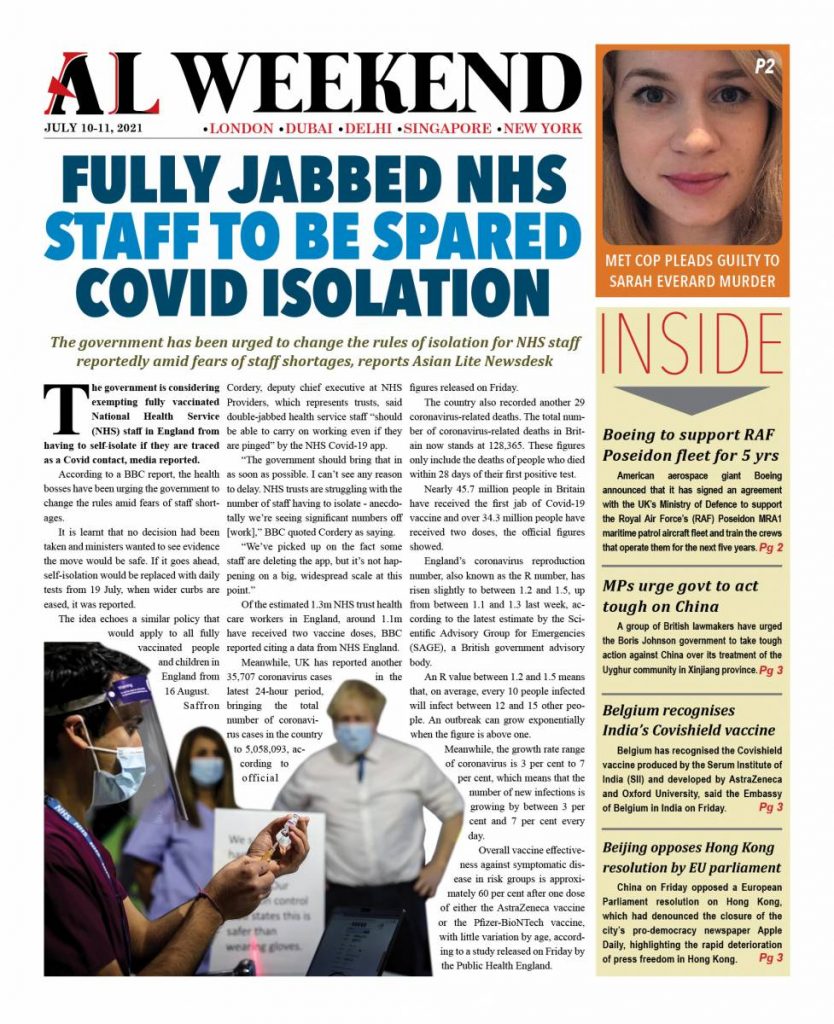 After two doses, vaccine effectiveness is 81 per cent with AstraZeneca among people in risk groups aged 16 to 64. No data is available for Pfizer-BioNTech. Among people in risk groups aged 65 and over, vaccine effectiveness with Pfizer-BioNTech is 89 per cent and 80 per cent with AstraZeneca.

Although age is the greatest risk factor for adverse outcomes following Covid-19 infection, certain health conditions also increase the risk of severe disease.

Diabetes, severe asthma, chronic heart disease, chronic kidney disease, chronic liver disease, neurological disease, and diseases or therapies that weaken the immune system – such as blood cancer, HIV or chemotherapy – have all been linked to an increased risk of hospitalization or death with Covid-19, according to the PHE.
ALSO READ – £36 million for AI tech to revolutionise NHS care