Advertisement

The fully packed four-hour program hosted by Dr Milen Shah from the UK and Dr Sheila Dobee from the USA, highlighted useful inputs and presentations by expert medical professionals, a report by Ragasudha Vinjamuri
"COVID Special" program was organised by Healing Our Earth Team on Sunday, 7th February highlighting the economic, medical, mental, psychological and social impacts.
In a fully packed four-hour program starting from 2 pm until 6 pm with hosts Dr Milen Shah from the UK and Dr Sheila Dobee from the USA, the program included useful inputs and presentations by expert medical professionals.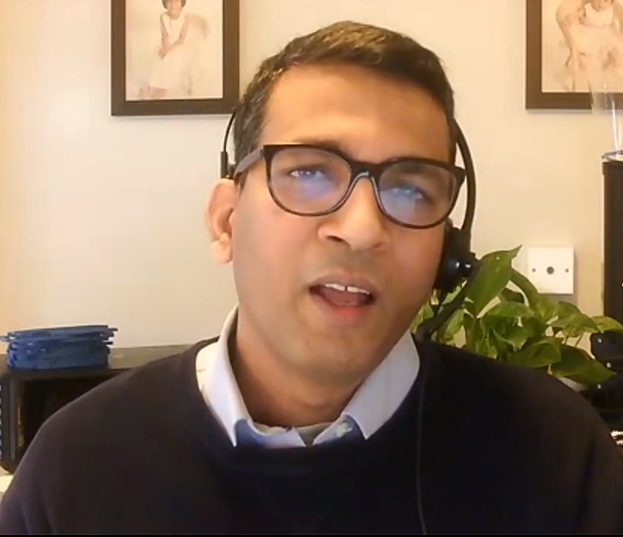 Starting with the signature greeting "Global Namaste", and a Sanskrit prayer Sarve Bhavantu Sukhinah, the session began with Surrey-based Murali Thirumurthy speaking on the 3rd Dimension of Covid Pandemic referring to the community spirit. The acute shortage of PPE (personal protective equipment) led the 3D printing community take to printing Face Shields to help with the shortage. He showed a presentation that outlined the making of Face Shields using biodegradable material and how he has printed and distributed the shields among care homes, ambulance drivers, GP surgeries, friends, and anyone who needed them, as a service to the community at the time of crisis.
Functional Medicine Health Coach Anil Grover who joined from India explained about the pandemics of 20th century like the Spanish Flu, Swine Flu to COVID19 and lifestyle's effect on the immune system underscoring stress management, sleep, nutrition & gut health, physical activity and meditation.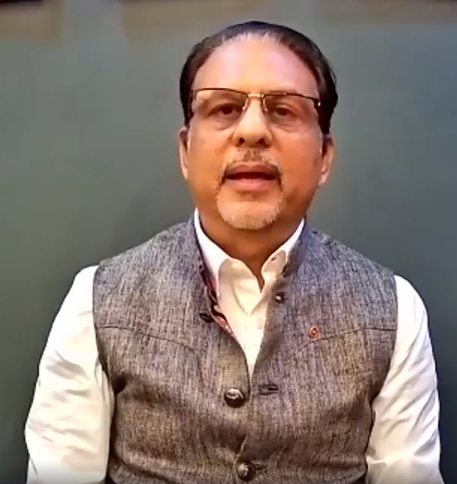 European CEO of Akshaya Patra Foundation Bhawani Singh Shekhawat outlined the work of the organisation in improving nutritional values for children, underscoring that healthier bodies encapsulate healthier minds. Serving globally two million children every morning and thousands of children in the UK, Bhawani has highlighted how the organisation is truly driven by the purpose. He explained about gravity kitchens cooking tonnes of food every day and the disaster relief done by APYA during the pandemic. Ravi Bhanot accompanied by Sushma Bhanot and family paid moving tributes to Seema Sharma who left for the heavenly abode recently. GP Pharmacist Darshna Patel spoke on the vaccination programme at Kingsbury Swaminarayan Temple helping thousands to take an informed decision on vaccines.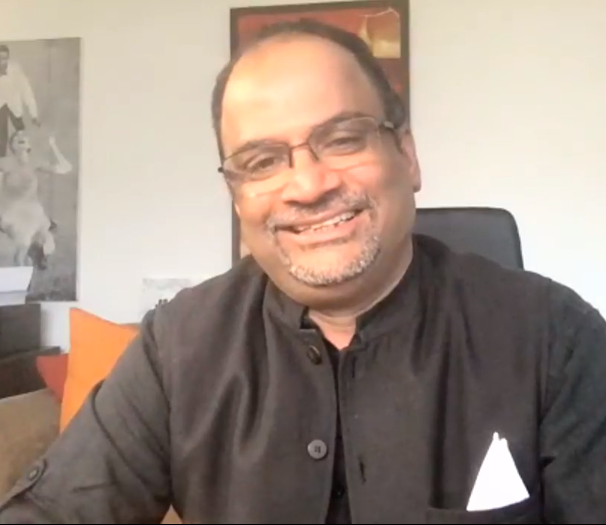 Critical Care Medicine Specialist from California Dr Chirag Pandya spoke on the essential role of quality sleep and breathing on the cardiovascular, neurological, physiological, and immune systems, while explaining conditions such as sleep apnea and the risk of cancer. Dr Naras Bhat, Professor at the University of California, Berkeley, and author of internationally renowned books, made an interesting presentation on Gut health- explaining about Short Chain Fatty Acids (SCFA) and endotoxins (LPS), Gut Biome, immune response and helpful superfoods.
The session concluded with an interaction with Dr Bharat Pankhania, senior Consultant in Communicable Disease Control, who explained on vaccine related questions and information.
This is Healing Our Earth's 60th session. Information on upcoming sessions can be found at healingourearth.com