Advertisement

UK Department of International Trade said both the ministers have discussed the findings from the consultation and agreed the steps to get ready to launch negotiations later this year – including the start of a series of trade working groups this month, reports Asian Lite Newsdesk
Indian Union Minister for Commerce and Industry Piyush Goyal on Monday held a discussion with British Secretary of State for International Trade Liz Truss on enhancing the India-UK trade partnership.
Taking to Twitter, Goyal said that India and UK are strengthening trade ties by moving towards an early harvest deal, followed by a comprehensive Free trade agreement (FTA).
"Held a productive discussion with Secretary of State for International Trade, UK Rt @TrussLiz, on enhancing the India-UK trade partnership. India & UK are strengthening trade ties by moving towards an early harvest deal, followed by a comprehensive FTA," Goyal tweeted.
The UK Department of International Trade said both the ministers have discussed the findings from the consultation and agreed the steps to get ready to launch negotiations later this year – including the start of a series of trade working groups from September.
These discussions between the UK and Indian governments will help both sides better understand each other's position on potential chapter areas in any trade deal including tariffs, standards, IP and data regulation, it said.
They also discussed the newly established Enhanced Trade Partnership, and confirmed their commitment to timely implementation of the market access package.
Liz Truss has reaffirmed her ambition to negotiate a trade agreement that delivers results for the British people and businesses including those in digital and data, tech and food and drink.
Both ministers agreed that continuing to engage with the business community was vital throughout the forthcoming negotiations.
Findings from the Department for International Trade's consultation will be published before the start of negotiations as part of a wider package outlining a strategic rationale for the FTA, including the UK's negotiating objectives and economic analysis of a potential deal.
Meanwhile, Truss will give a keynote speech today setting out the next phase of the UK's trade strategy that will help level up every region of the UK.
The UK is well-placed and ready to seize the global opportunities of future trade, International Trade Secretary Liz Truss will say.
In a speech to the Policy Exchange thinktank, Truss will set out the next phase of the UK's trade strategy and explain why it is time to "move from defence to offence in trade" in order to drive a free trade revival in regions outside London and deliver the Government's levelling up agenda.
She will set out how her Department will target trade deals with the fastest-growing parts of the global economy and ramp up support for exporters to help them seize new opportunities. She will say "the status quo is not an option", and outline how her trade policy will open new trade routes beyond Europe.
Earlier, Finance Minister Nirmala Sitharaman and UK Chancellor Rishi Sunak had announced new steps to boost investment and tackle climate change at the 11th Economic and Financial Dialogue (EFD) between the UK and India held earlier this month.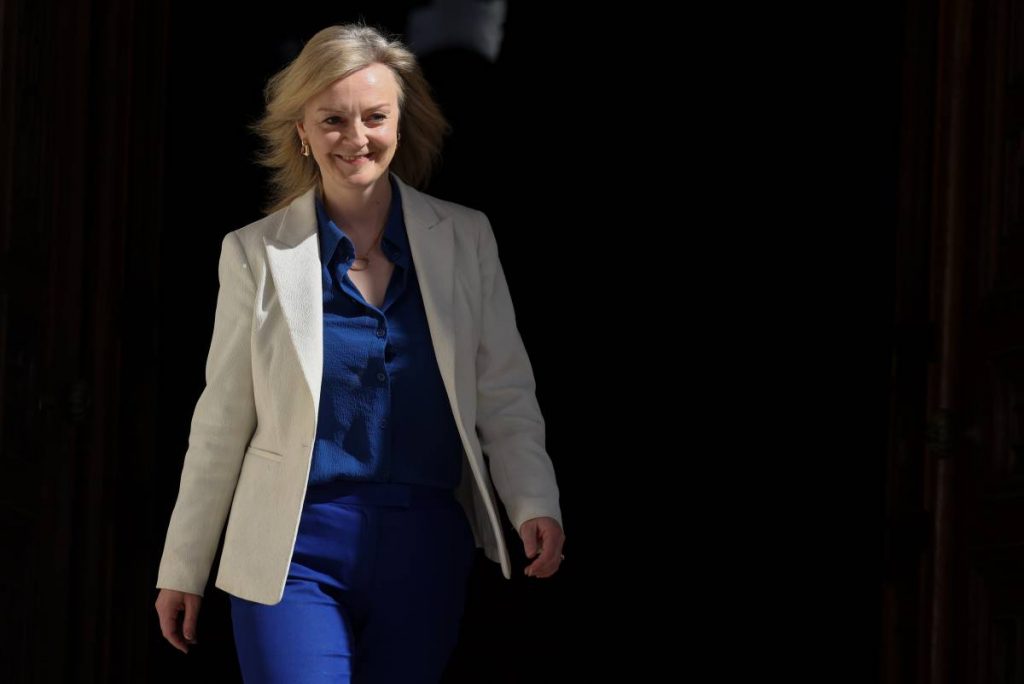 The UK government announced a USD 1.2 billion package for public and private investment in green projects and renewable energy, and the launch of the Climate Finance Leadership Initiative (CFLI) India partnership.
Sunak and Sitharaman also agreed to be ambitious when considering services in the upcoming UK-India trade negotiations, which could open up new opportunities for UK financial firms and help more Indian companies to access finance in the city of London. Services account for 71 per cent of the UK's GDP, and 54 per cent of India's GDP.
India and the United Kingdom enjoy close bilateral relations in diverse areas. India-UK economic ties are important as together they are two of the world's top seven economies with a combined GDP of over USD 5 trillion
India-UK trade has more than doubled since the first EFD in 2007, with bilateral investment supporting over half a million jobs across both countries, a statement released earlier by the Finance Ministry informed.
ALSO READ-Johnson appoints 10 new trade envoys to boost business