Advertisement

Residents in the UK will watch a live musical show on stage that depicts two powerful women mythological characters Sita and Draupadi through music and dance, says Chandra Chakraborty from Kalakar Arts UK. A curtain raiser from Asian Lite newsdesk
Based on the journey of Sita and Draupadi, two powerful women characters from Indian mythology the musical Ahuti will bear Kalakar Arts' signature – Hindustani Classical music and acting at its flawless best trademark. And to raise the majestic appeal further up, it will be aptly laced by world class Kathak recital. This unique production will be launched at Merton art Space, Compton Road, London on Saturday 31st July 2021 at 6:30pm as Covid restrictions will be eased.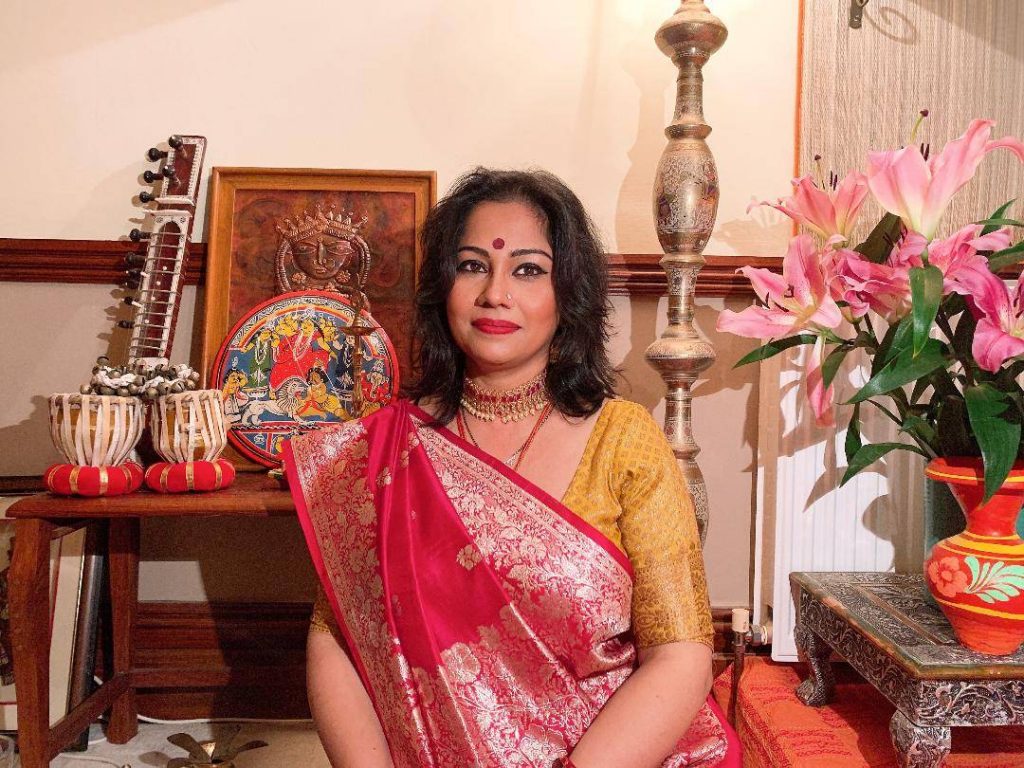 Chandra Chakraborty founder of Kalakar Arts UK and the producer and curator of the musical states, "The story will be told in a unique light – a perspective that no other musicals or shows have ever done before. Apart from some powerful Sanskrit verses, narration will be in English, lucid keeping the global audience in mind.
For this new production, Chandra has teamed up with a few more extremely talented musicians and actors. Arundhati Mukherjee, a journalist and acclaimed recitation expert has written the script and she will be the narrator of the show.  Indrani Datta the famous Kathak dancer will act as Draupadi, young talented Amith Dey will provide vocal support and background music. Junaid Ali, talented percussion player will accompany on the Tabla. Chandra who has directed the entire musical will provide lead vocal alongside her praiseworthy acting.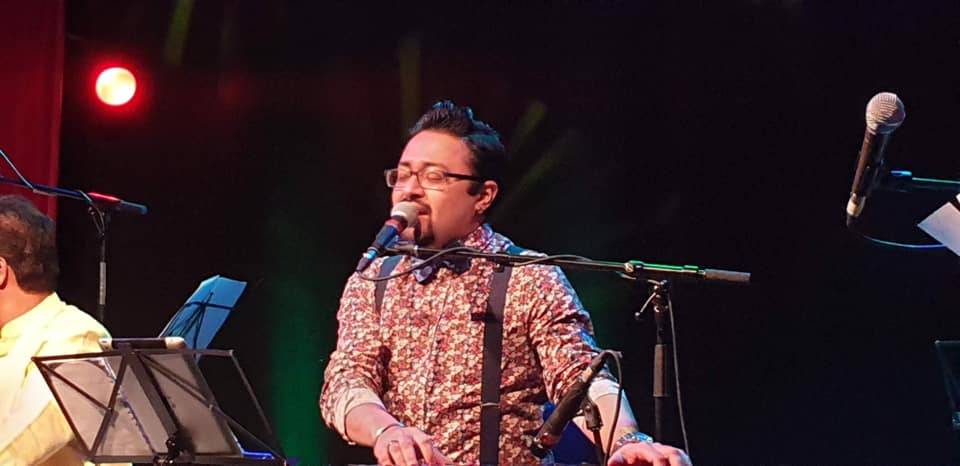 In Ahuti, Chandra says, "We look at two such fiery characters from Indian mythology Sita and Draupadi. We harness our inner fire and strength to beat all obstacles by remembering these two legendary queens of Ramayana and Mahabharata. We are trying to develop a distinct language in music as a feminist as part of portraying my own idea of feminism."
Earlier Chandra directed three musicals on the life of the three queens of Indian classical music that helped her to develop her own musical take to understand the nature of growing patriarchy and challenge this with unique language of music, she said.
In Ahuti Chandra has composed most of the music, "as these two characters of Ramayana, one of the eternal sources of Indian mythology, were so close to my heart, "Chandra added.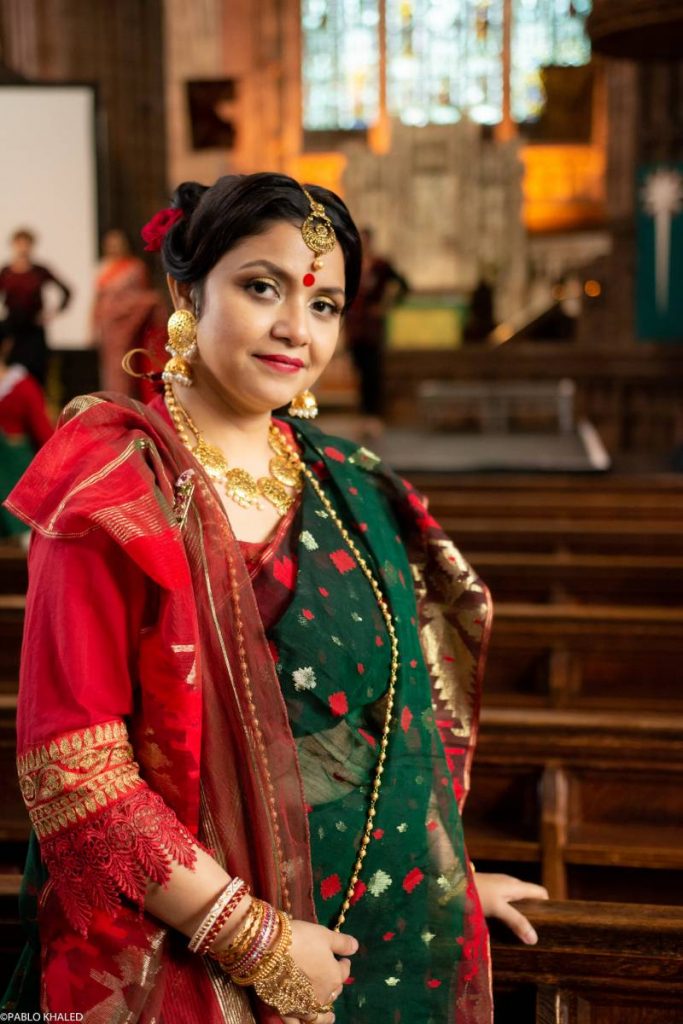 Chandra said, "This gave her ample space and opportunity to re-read the modern patriarchal world and to look at the universe of women in past, present and perhaps future, too, quite philosophically through the eyes of Sita and Draupadi. "
In this production audience can explore Chandra's musical interpretation of feminism through unique musical expression of these two gospel characters who are conveying the epitome of power, possibilities and then, helplessness of even women of this age under stark patriarchy.
Chandra said, "As a classical singer, I have an entirely different approach to mythology. When I go to a forest, listen to the song of birds or animals or even the sound of waterfall, whispering of the nature, I always wanted to carry and immolate the beauty of those profound sounds in human voice whenever I sing – because music is, in my opinion is the reflection of spontaneous melody that the nature has been constantly creating and this is an essential part of nature. Through music, I always wanted to mingle and enter into the realm of nature and be a part of it"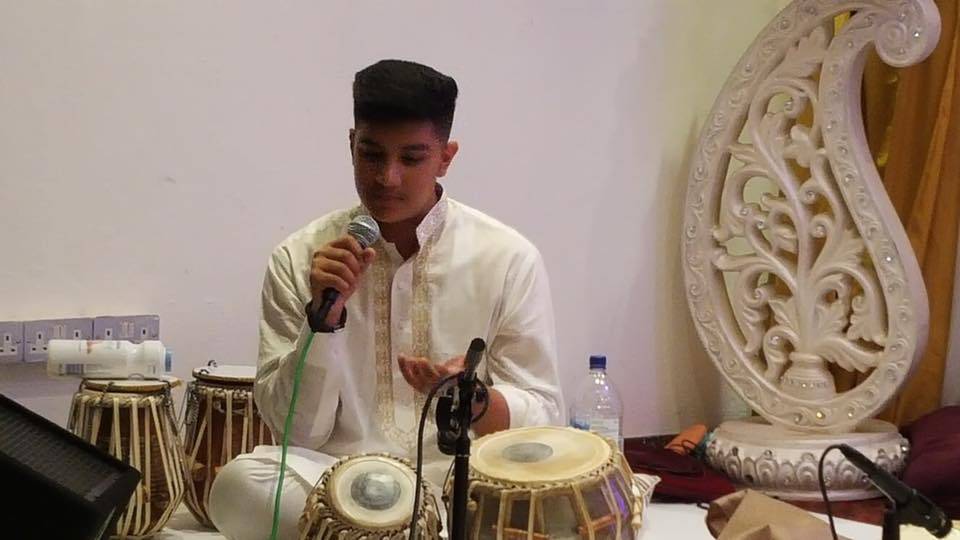 Furthermore, Chandra elaborated, "Whenever I read mythology of the world, I always wanted to resurrect, rebuild and to some extent, reconstruct the characters of myth as they are still so vivid and they signify so many profound crises of the modern world. While reading Greek tragedies, I always wanted to replicate the lamentation of those fatal characters through ragas, through the powerful music that I learnt from my Gurus."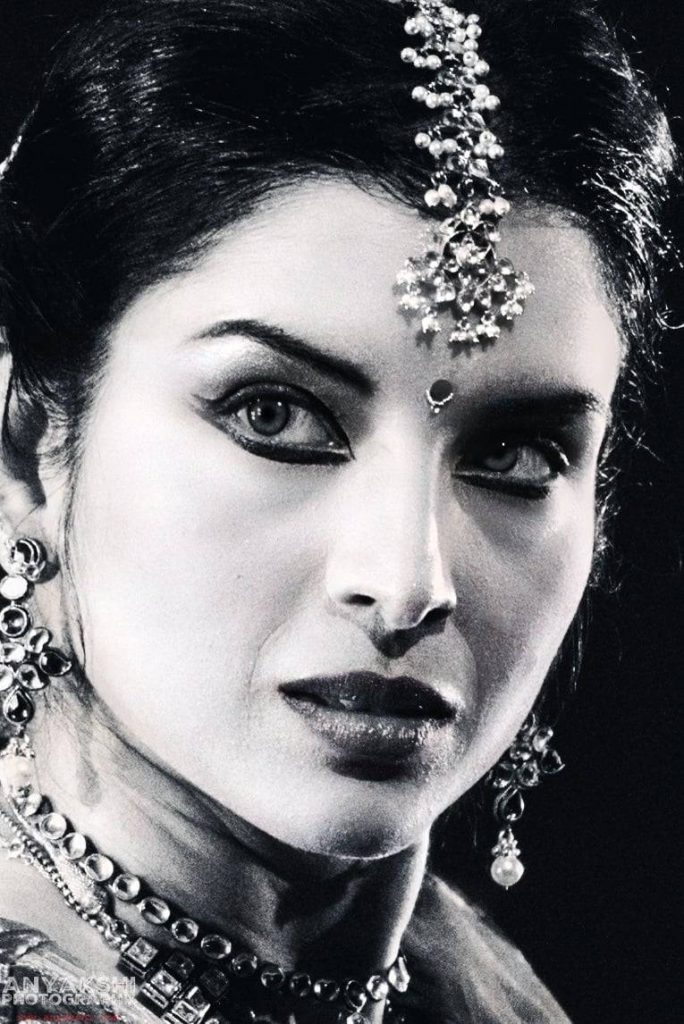 Kalakar Arts UK had earlier produced globally musicals such as Begum Akhter and Saraswati- The forgotten daughter of Tansen. During the pandemic, Kalakar has organised a special series of Indian Classical and Semi Classical music "Guru Shishya Parampara" to celebrate Guru Pandit A Kanan's centenary through Facebook online.
For tickets and passes register: https://www.eventbrite.co.uk/e/celebration-of-guru-purnima-and-launch-of-the-new-musical-ahuti-tickets-162253886743?fbclid=IwAR2IKo78DwhMx8mO2lxqSFIWRk8-TK9XOBKnnpj9mau5MpFun8CzDmYGrOw