Advertisement

The amber warning covers large parts of Wales, all of south-west England and parts of southern and central England, the BBC reported…reports Asian Lite News.
The Met Office has issued extreme heat weather warnings for the first time.
Much of England can expect hot weather, particularly in the South West and parts of southern and central England. High temperatures are also expected to persist in these areas overnight offering little respite throughout this period.
The amber warning covers large parts of Wales, all of south-west England and parts of southern and central England, the BBC reported.
It will be in place until Thursday, when temperatures are expected to peak. It warns of the potential impact of the heat on people's health, as the UK experiences a prolonged period of sweltering conditions.
"The high temperatures are going to continue through a large part of this week, with temperatures regularly in the high 20s and low 30s Celsius by day, along with high overnight temperatures," Chief Operational Meteorologist at the Met Office Steven Ramsdale said.
"Many areas of the UK will continue to reach heatwave thresholds, and whilst the highest temperatures are likely to be in central and southern parts of the UK, some of the most unusually high temperatures are likely to be seen over parts of the west, particularly over Northern Ireland."
"There's also a continuing risk of isolated thundery downpours late in the afternoons but most should stay dry until later in the week. Temperatures should fall for most areas into the weekend along with some more unsettled conditions also looking to develop," he added.
All four UK nations recorded the hottest day of the year over the weekend, and forecasters warned temperatures would continue to climb and could reach 33C (91.4F) in some western areas.
Meanwhile, Public Health England (PHE) has extended its heat-health alert as the Met Office forecasts the current hot weather will last until Thursday 22 July.
Health risks can increase over a prolonged period of heat. PHE has issued a Level 3 heat-health alert which is supported by an amber extreme heat warning issued today by the Met Office.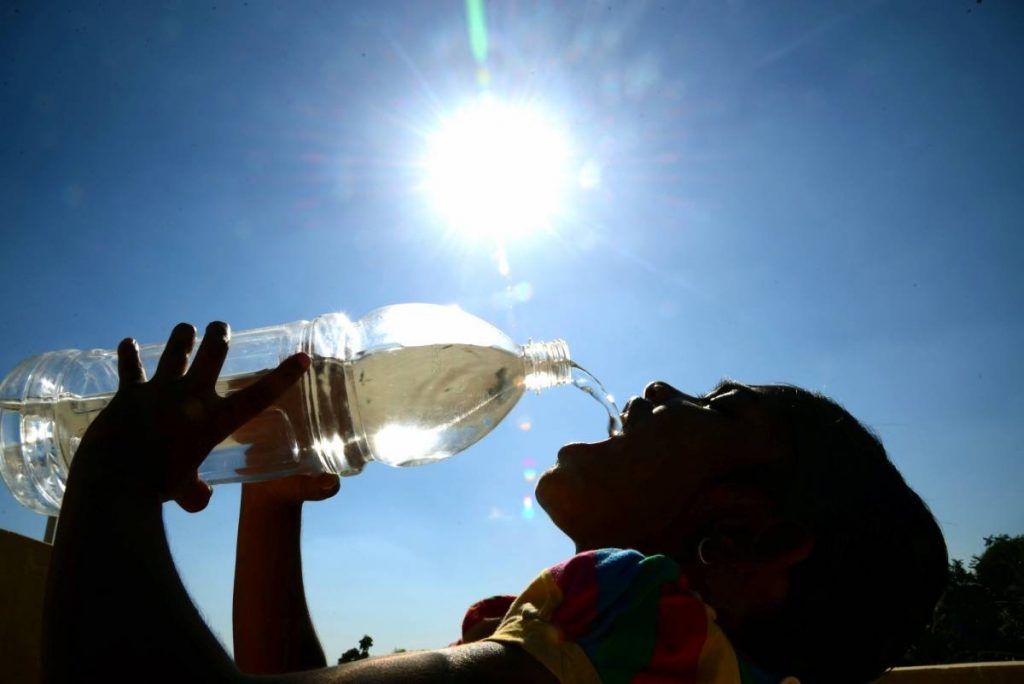 "Everybody can be affected by high temperatures and most people are aware of good health advice for coping with hot weather. However, it's important to keep checking on those who are most vulnerable such as older people and those with heart or lung conditions," Dr Owen Landeg, Scientific and Technical Lead at PHE, said.
"As we experience the first hot weather episode of the year, it's important for everyone to remember to adapt their behaviours. This is particularly important during the pandemic with many people self-isolating."
"Most of us want to enjoy the sun. Remember to look out for signs of heat exhaustion and follow our simple health advice to beat the heat," Dr Landeg added.
ALSO READ-Meghalaya's new intervention for tackling climate change
READ MORE-More intense storms expected across Europe due to climate change