Advertisement

During the last five years, OMPEG has connected hundreds of professionals and entrepreneurs and delivered more than 60 high-value events successfully, writes Ragasudha Vinjamuri
Overseas Maharashtrian Professionals and Entrepreneurs Group (OMPEG) has marked its 5th anniversary recently at DoubleTree by Hilton, Milton Keynes- part of MK Dons Football Stadium.
Themed "Many Colours One Spirit" depicting many qualities needed to be a successful professional or entrepreneur, the event had more than 200 attendees.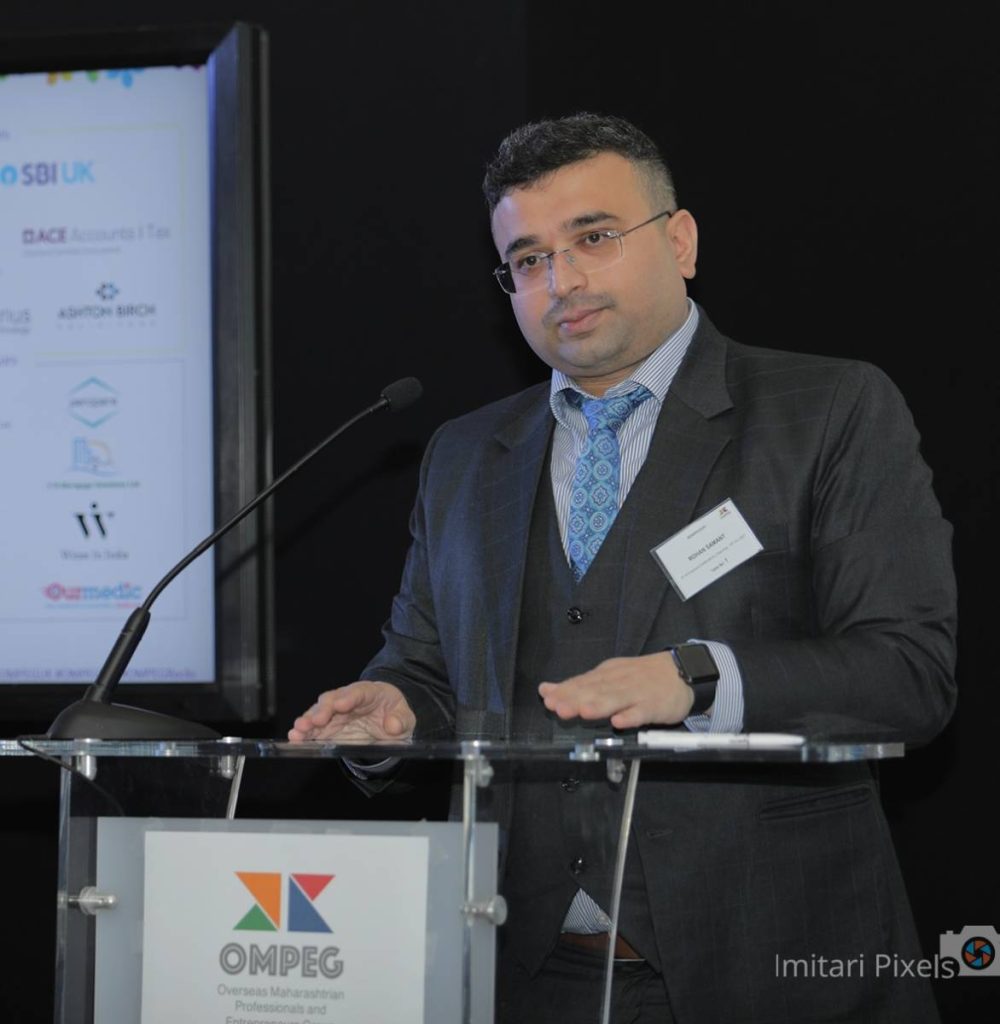 Rohan Samant- First Secretary (Political & Immigration) at the High Commission of India, London was the Guest of Honour, and Dilip Amdekar- Founder of Academy of Science Technology and Management was the Keynote Speaker on the occasion.
Invited guests included renowned business leader Uday Dholakia OBE, renowned educationist Kabir Shaikh, Associate Director at UKIBC (UK India Business Council) Siddharth Mukne, UK Head of CII (Confederation of Indian Industries) Lakshmi Kaul, among others.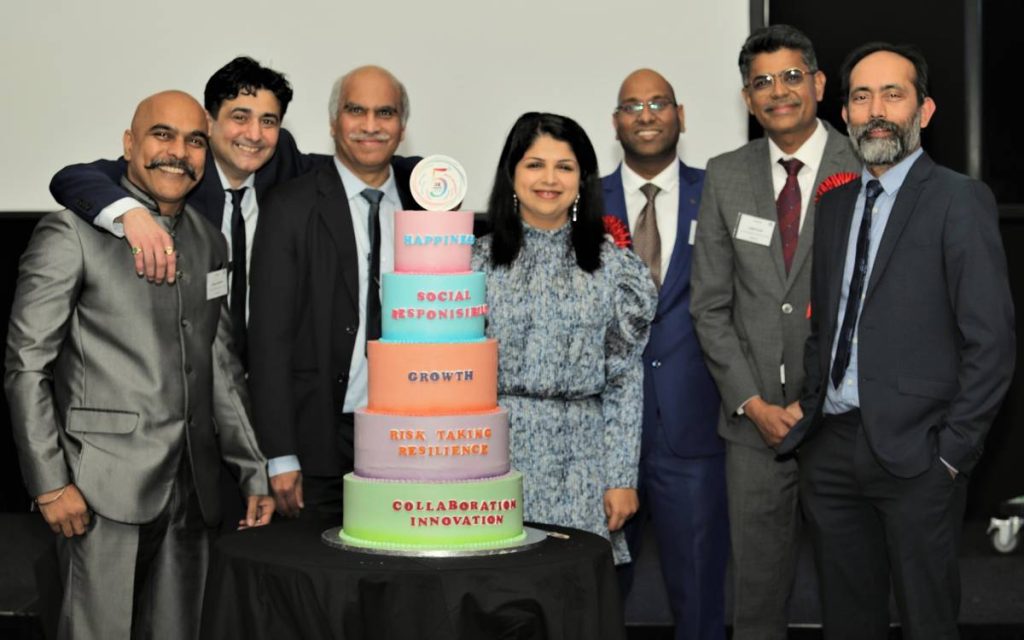 While Dilip Amdekar spoke on the Journey of a Professional to Entrepreneur, OMPEGians Abhijit Akerkar, Ketki Gokhale, Dr Mahadeo Bhide, Pradyna Punekar, Sanjay Rode, Raj Deokar and Dr Vijendra Ingle have shared their experiences. CEO of the event's corporate sponsor Innvotec- Tofiq Qureshi and Manoj Karkhanis have also briefly spoken.
Achievements of Ajit Jaokar, Akshay Shah, Devyani Vaishampayan, Himanshu Dasare, Kailas Lovlekar, Jailesh Deshpande, Nayan Gala, Consultant Gynaecologist and elected Councillor of Sutton Coldfield Dr Nitish Raut, Pankaja Karenar, Dr Sanjiv Manjure, and Vaibhav Naik were recognised and honoured.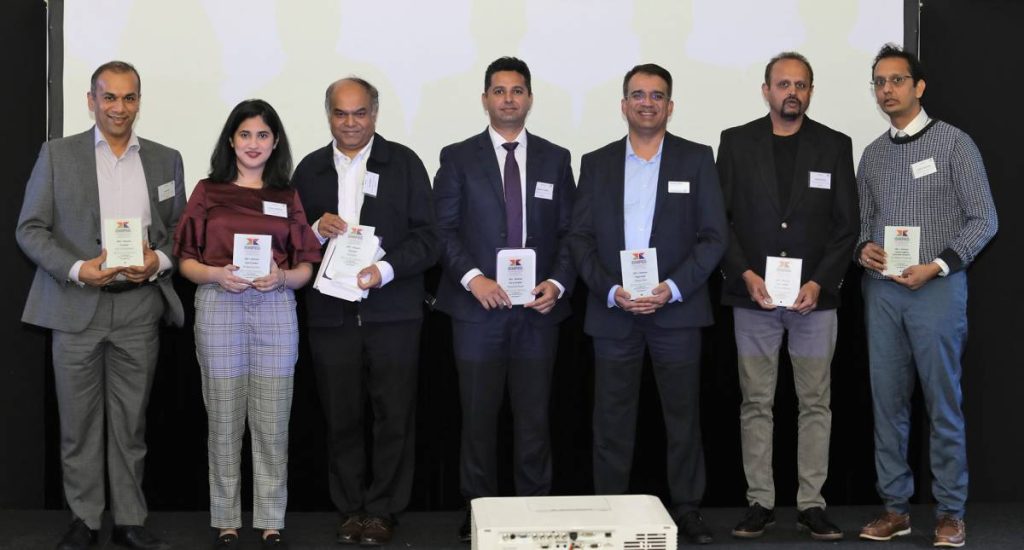 Dr Vaibhav Deshpande was given special recognition as Community Champion for his frontline duties as NHS COVID19 warrior, and for his personal support and efforts to create awareness of COVID19 within the OMPEG community.
OMPEG was founded with a vision to establish a platform for nurturing the spirit of entrepreneurship within the UK based Maharashtrian community and is the only business network of UK Maharashtrians.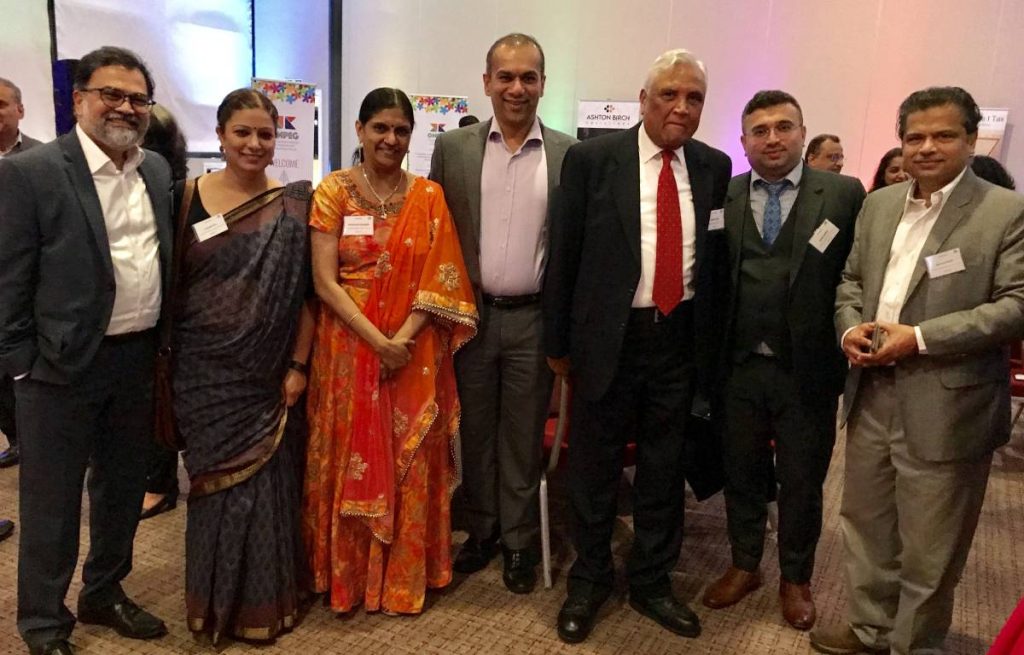 During the last five years, OMPEG has connected hundreds of professionals and entrepreneurs and delivered more than 60 high-value events successfully. OMPEG's first Regional Chapter was launched in Midlands in 2020, creating another milestone for the organisation.
OMPEG's Central Core Volunteer Team includes Ani Kaprekar, Harshwardhan Soman, Mayura Chandekar, Prerna Tambay, Rahul Gholap, Rajan Shegunshi, Ravindra Gadgil, Reshma Vikas, Samir Gujar, and Sushil Rapatwar.