Advertisement

Throughout the 89-minute speech at the Labour Party conference, Sir Keir Starmer was heckled repeatedly by angry Labour activists waving red cards and interrupting speech, reports Asian Lite Newsdesk
Leader of the Labour Party Sir Keir Starmer on Wednesday said his party will never again go into an election without a "serious plan for government."
In a first speech addressing full Labour conference since becoming party leader 17 months ago, Sir Keir said the country faced a "big moment" that "demands leadership" – and as prime minister he would provide it, according to a BBC report.
Sir Keir set out new policies on mental health, education and housing, but it was also a highly personal speech about his own background and values.
In an 89-minute speech, the Labour leader got a standing ovation, but was heckled by some left-wingers.
Sir Keir told those barracking him in the Brighton Centre that he was about "changing lives" not "shouting slogans", to cheers from other delegates.
With the party having lost four general elections in a row, the last one by the biggest margin since the 1930s, Sir Keir attempted to distance himself from the policies of ex-leader Jeremy Corbyn.
While he did not mention his more left-wing predecessor by name, he said: "We will never under my leadership go into an election with a manifesto that is not a serious plan for government."
"It will not take another election defeat for the Labour party to become an alternative government in which you can trust. That's why it has been so important to get our own house in order this week and we have done that," he said.
After a week dominated by rows with the left, Sir Keir urged activists to come together to beat the Conservatives, at a time when energy bills are rising, petrol supplies are running short and the economy is recovering from the pandemic.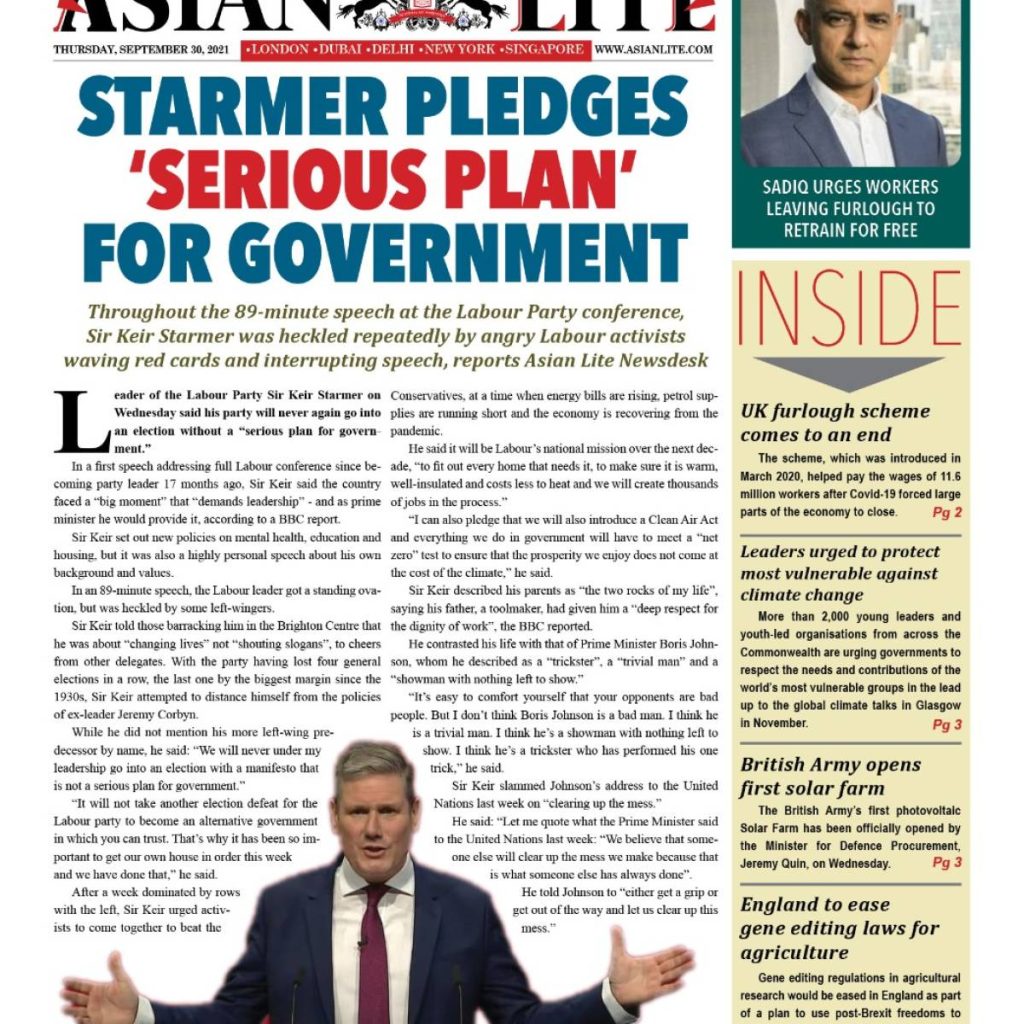 He said it will be Labour's national mission over the next decade, "to fit out every home that needs it, to make sure it is warm, well-insulated and costs less to heat and we will create thousands of jobs in the process."
"I can also pledge that we will also introduce a Clean Air Act and everything we do in government will have to meet a "net zero" test to ensure that the prosperity we enjoy does not come at the cost of the climate," he said.
Sir Keir described his parents as "the two rocks of my life", saying his father, a toolmaker, had given him a "deep respect for the dignity of work", the BBC reported.
He contrasted his life with that of Prime Minister Boris Johnson, whom he described as a "trickster", a "trivial man" and a "showman with nothing left to show."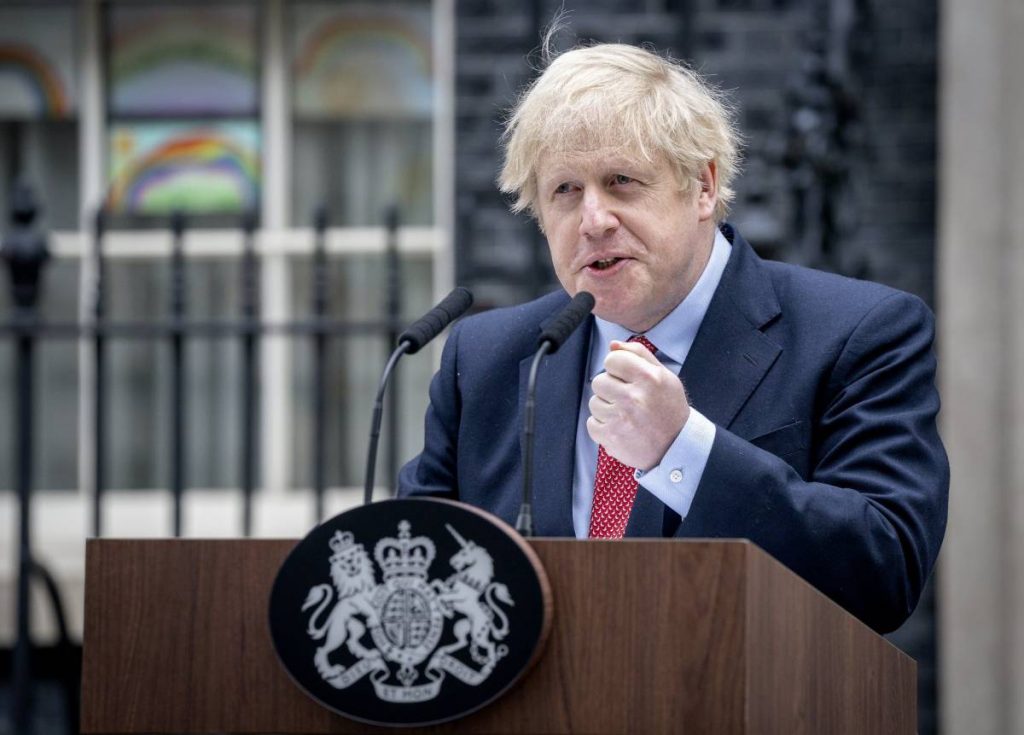 "It's easy to comfort yourself that your opponents are bad people. But I don't think Boris Johnson is a bad man. I think he is a trivial man. I think he's a showman with nothing left to show. I think he's a trickster who has performed his one trick," he said.
Sir Keir slammed Johnson's address to the United Nations last week on "clearing up the mess."
He said: "Let me quote what the Prime Minister said to the United Nations last week: "We believe that someone else will clear up the mess we make because that is what someone else has always done".
He told Johnson to "either get a grip or get out of the way and let us clear up this mess."
ALSO READ-Starmer vows to get Labour back in business
READ MORE-Starmer isolates after his child tests Covid positive