Advertisement

The election was widely considered as a crucial test for Labour leader, Sir Keir Starmer, who has been under pressure for failing to get party back on track, reports Asian Lite News
The Labour Party on Friday gained a narrow victory in a battle for an open Parliament seat, after it failed miserably in the recent local polls.
The election was widely considered as a crucial test for the party leader, Sir Keir Starmer, who has been under pressure for failing to get party back.
The election was held following the resignation of the previous Member of Parliament Tracy Brabin, who was elected Mayor of West Yorkshire on 10 May.
Sir Keir Starmer has declared "Labour is back" after the party held on at the Batley and Spen by-election, the BBC reported.
Starmer headed to the West Yorkshire constituency to celebrate Kim Leadbeater's narrow 323-vote win. He said it was a victory for "hope over division, and decency over hatred", after a bitter campaign, and "just the start" for Labour.
Leadbeater took the seat with 13,296 votes, giving her a slim victory over Mr Stephenson with 12,973. Leadbeater will now represent the seat previously held by her sister Jo Cox, who was murdered there in 2016.
Sir Keir hailed her "incredible courage" in standing for the seat, and claimed "Labour is coming home", it was reported.
Writing in the Guardian, he also promised the by-election would be "a turning point, a sign that the politics of division and dishonesty won't win out, that unity and decency can".
Prime Minister Boris Johnson said the Conservative candidate Ryan Stephenson ran an "incredibly positive campaign" and "did very well to reduce a longstanding Labour majority".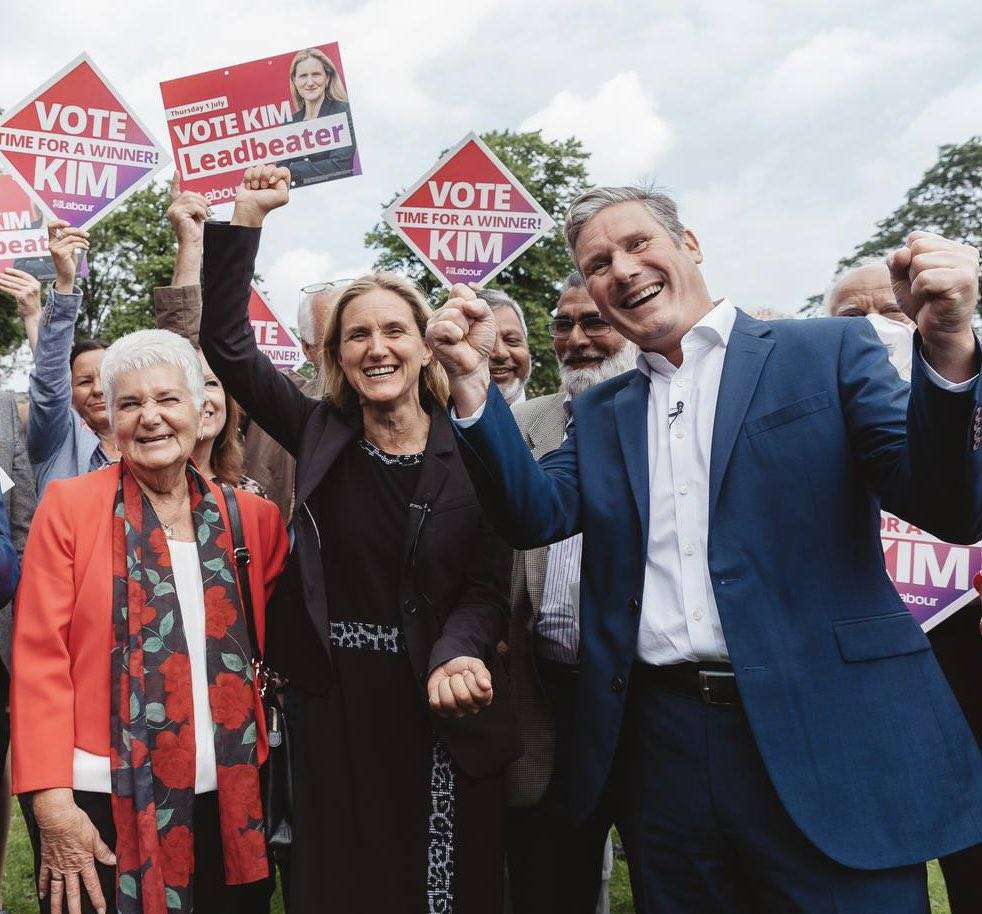 Speaking at a Downing Street press conference with German Chancellor Angela Merkel, Johnson claimed the by-election result was the "third biggest swing in favour of the government since the War", it was reported.
ALSO READ – Starmer's Struggles To Engage With Labour Ranks & Files