Advertisement

The UK Health Security Agency (UKHSA) said a third booster dose of COVID-19 vaccine provides 70-75 per cent protection against symptomatic infection from the Omicron variant, reports Asian Lite Newsdesk
The UK scientists have warned that two doses of a Covid vaccine are not enough to stop people catching the Omicron variant.
Early analysis of UK Omicron and Delta cases showed the vaccines were less effective at stopping the new variant, the BBC reported.
The UK Health Security Agency (UKHSA) said a third booster prevents around 75% of people getting any Covid symptoms, according to the report.
Vaccines Minister Maggie Throup said "getting your booster vaccine is the most important thing you can do ahead of Christmas to protect yourself and your family."
Meanwhile, more than 22 million people in the UK have now received a COVID-19 top up jab, as the booster programme is accelerated this winter.
"I would like to thank the NHS, military and the army of selfless volunteers for their tireless work marching towards this incredible milestone – I would also like to thank every single one of those 22 million people for coming forward and doing the right thing," Throup said.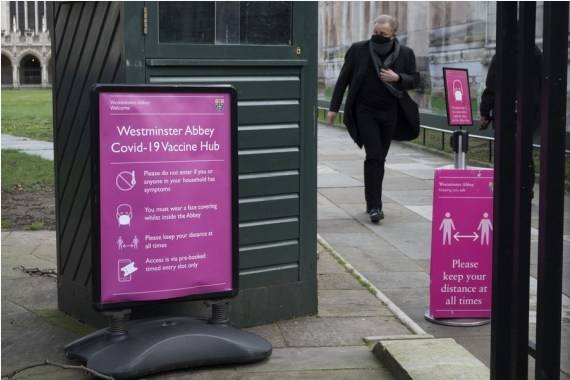 People aged 40 and over in England are now able to book their booster a month in advance – two months after their second dose to be vaccinated on the three-month mark. Around 450 military personnel have been drafted in to support deployment, with 1,500 community pharmacy sites, additional hospital hubs, and pop-up sites opening in convenient locations across the country.
Extra financial support to GPs, community pharmacies and primary care staff will help boost capacity and encourage more visits to those who are housebound.
NHS England has also launched a recruitment drive for 10,000 new vaccinators, administration staff, healthcare support workers and volunteers to join the national vaccination mission.
Dr Emily Lawson, head of the NHS Vaccination Programme, said: "It is fantastic that 22 million booster vaccines have now been delivered across the UK, including more than 18 million in England alone, and the booster programme is continuing to accelerate to ensure as many people as possible have the maximum protection against coronavirus."
"As new cases of the Omicron variant rise, it is more important than ever to get your top-up jab, and with the NHS booking service now open to those in their 40s, I urge everyone who is eligible for the booster to book in as soon as possible to protect yourself and your loved ones this winter," she added.
Meanwhile, UK on Friday reported 58,194 new coronavirus cases, reaching levels not seen since early January, bringing the total number of coronavirus cases in the country to 10,719,165, according to official figures.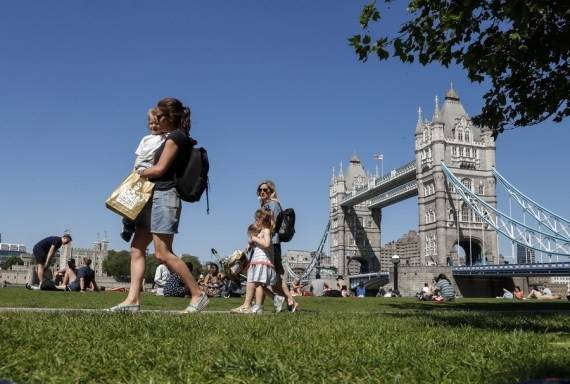 The country also reported a further 120 coronavirus-related deaths. The total number of coronavirus-related deaths in Britain now stands at 146,255, with 7,413 COVID-19 patients still in the hospital.
The latest data came as another 448 cases of the Omicron COVID variant have been reported in Britain, taking the total cases found in the country to 1,139.
According to the UK Health Security Agency (UKHSA), 443 cases were discovered in England, one case was found in Scotland and four in Wales. No further Omicron cases were found in Northern Ireland.
The Omicron variant is growing "rapidly" in all regions of England and it is spreading faster than Delta, the latest data from UKHSA has revealed. Omicron is expected to be the dominant variant in Britain by the middle of this month, it said.
Meanwhile, experts also estimate that if it continues to grow at the current rate, Britain could see up to 1 million cases in total by the end of the month.
More than 89 per cent of people aged 12 and over in Britain have had their first dose of vaccine and more than 81 per cent have received both doses, according to the latest figures. More than 38 per cent have received booster jabs or the third dose of a coronavirus vaccine. (ANI/Xinhua)
ALSO READ: Omicron may change course of Covid-19 pandemic, says WHO chief