Advertisement

"As of 26 May, 828 people are now confirmed killed by this junta coup," said AAPP…reports Asian Lite News
As violence continues to intensify in Myanmar, 828 people have been confirmed to be killed since the military takeover on February 1, according to Assistance Association for Political Prisoners (AAPP).
"As of 26 May, 828 people are now confirmed killed by this junta coup," said AAPP, adding that a total of 4,330 people are currently under detention.
"A woman, living in Taw Seint Village in Salin Township, Magway Region, was shot dead in the head last night when the village administrator requested the military to come to the village and open fire in response to a "No to Military Slavery Education" sticker campaign at a local school," said AAPP.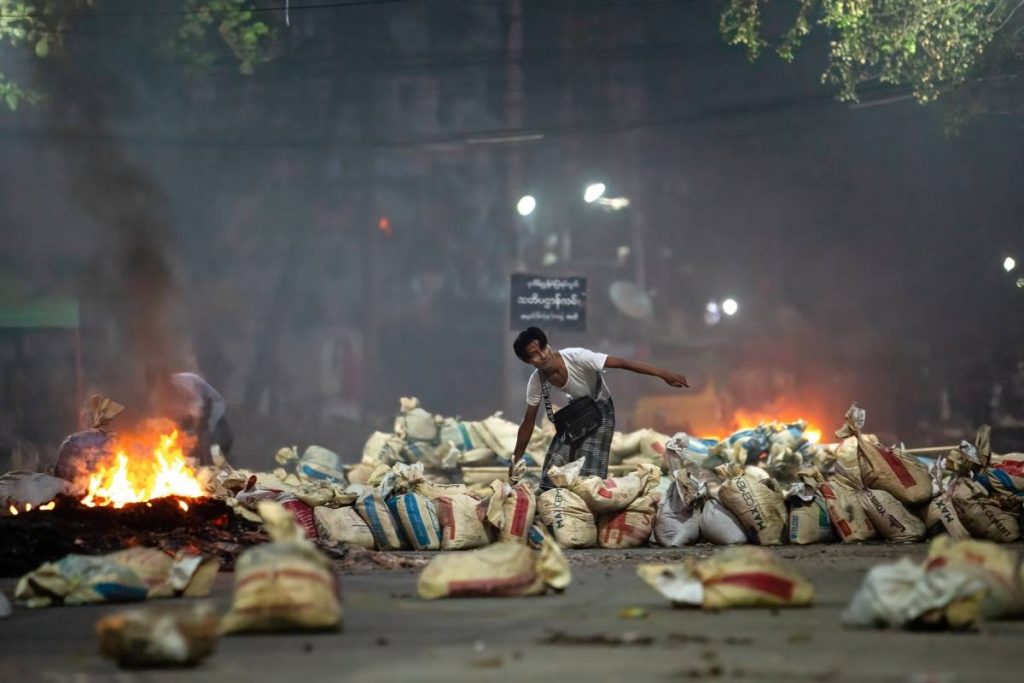 Earlier, Myanmar's military government announced it will reopen public schools on June 1 but many teachers and students opposed to the coup might refuse to return.
According to Kyodo News, a number of teachers and others engaged in education have joined the so-called civil disobedience movement to boycott work, as a protest against the junta. But the junta called on them to return to work and prepare for the reopening of the schools as it announced the restart on April 30.
The public schools in the country have been closed for more than a year since the ousted government led by detained leader Aung San Suu Kyi had decided not to open the schools in June last year as the country saw a surge in the coronavirus infections, Kyodo News reported.
US journo detained
Authorities in Myanmar detained an American journalist, an employee at a local English-language publication, at the Yangon airport shortly before boarding a flight back home, according to his employer on Tuesday.

Danny Fenster, 37, has been taken to prison, dpa news agency quoted his employer, Frontier Myanmar, as saying in a statement.

The charges against Fenster are unknown.

"We do not know why Danny was detained and have not been able to contact him since this morning. We are concerned for his well-being and call for his immediate release. Our priorities right now are to make sure he is safe and to provide him with whatever assistance he needs," the statement said.

Frontier Myanmar's chief, Thomas Kean told dpa news agency that Fenster had worked at the newpaper since August 2020 and that he had been on his way to the US for personal reasons.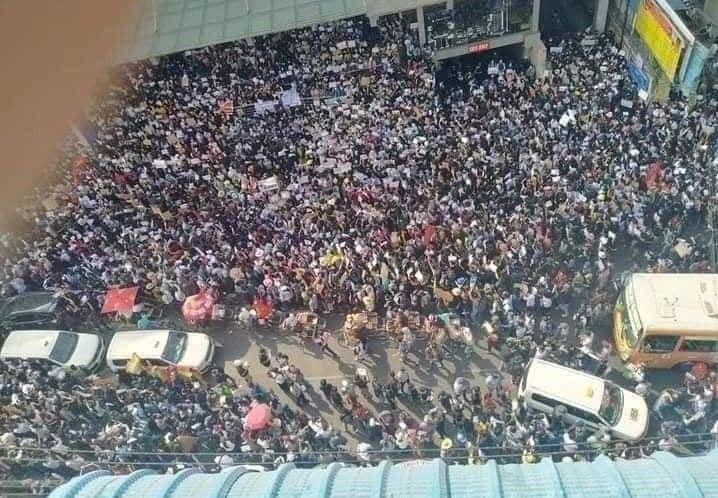 The military leaders of Myanmar have cracked down hard on anyone they view as an opponent ever since grabbing power in February.

There have been reports of more than 5,400 detentions since the start of their rules, including of many journalists.

Many reporters have already fled the country, though foreign correspondents had been viewed as enjoying a degree of protection.

"This unlawful restriction of a foreign journalist's freedom of movement is the latest grave threat to press freedom in Myanmar," read a statement from the US-based Committee to Protect Journalists.
On February 1, the Myanmar military overthrew the civilian government and declared a year-long state of emergency. The coup triggered mass protests and was met by deadly violence. (ANI/IANS)