Advertisement

The official opening ceremony was also streamed live from the Ajman Corniche area…reports Asian Lite News
The emirate of Ajman participated in celebrating the launch of Expo 2020 by broadcasting the official opening ceremony live on big screens located at the Ajman Heritage District, with fireworks launched in sync with the kick-off of the world's greatest show in Dubai.
The official opening ceremony was also streamed live from the Ajman Corniche area.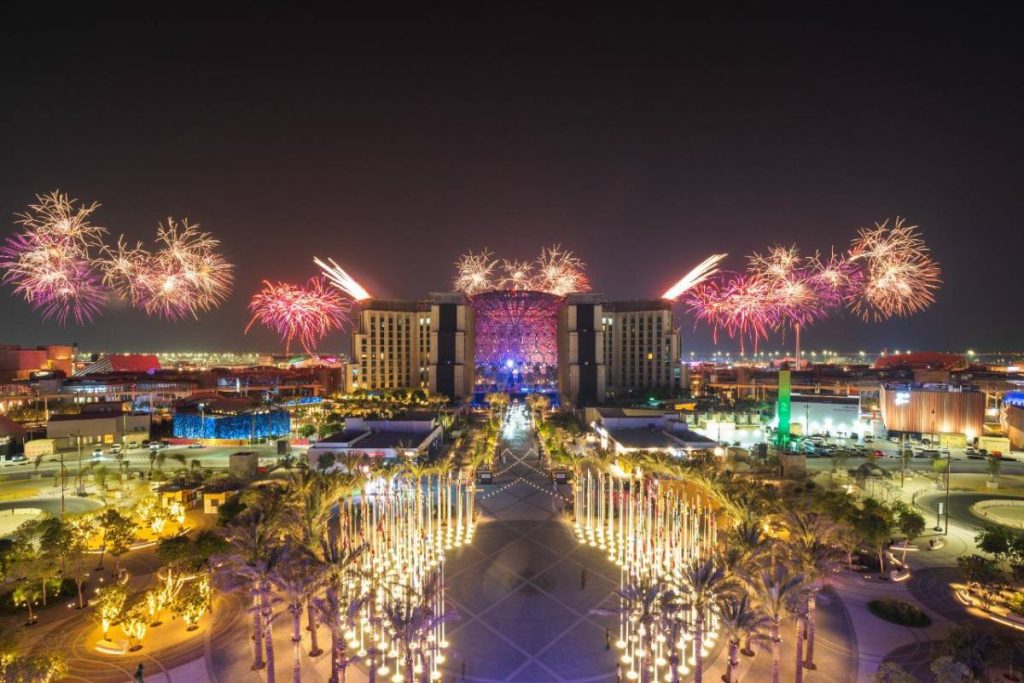 The emirate of Ajman, through its governmental pavilion, is participating in this global event that includes more than 192 countries, all vying for showcasing the latest innovations and a wide array of cultures and arts to enrich the quality of the exhibition.
Adding to the evening's magic, viewings took place at various locations in Umm Al Quwain, Yas Plaza in Abu Dhabi and across various locations in Ras Al Khaimah, including the Corniche, Al Marjan Island and Manar Mall.
The Fujairah Fort, which hosted a live broadcast, was accompanied by an evening of other festivities that include a mini village, folklore bands, traditional crafts, heritage displays and traditional food.
Meanwhile, Abdullah Al Muwaiji, Chairman of the Ajman Chamber for Commerce and Industry, has stated that the UAE is reinforcing its leading position as a global pioneer in organising major international events, by hosting Expo 2020 Dubai, which represents qualitative shift in the country's sustainable development journey.
ABDULLAH AL MUWAIJI, CHAIRMAN, AJMAN CHAMBER FOR COMMERCE AND INDUSTRY: "Thanks to the UAE leadership's futuristic vision, Expo 2020 Dubai will serve as a key economic driver in the coming period, especially as it coincides with the recovery from the COVID-19 pandemic, which created many challenges that required communities to utilise innovation to over and find effective solutions that will ensure the growth and development of the business and economic sectors," he said.
Al Muwaiji then commended the efforts of the action teams and all entities involved in organising Expo 2020 Dubai.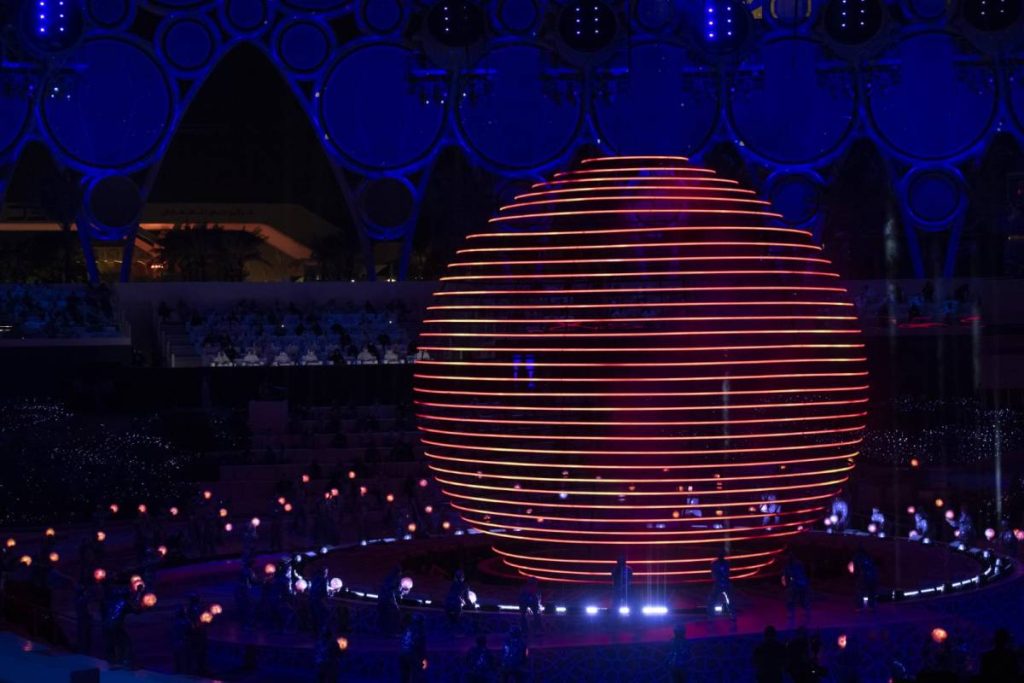 Salem Al Suwaidi, Director-General of the Chamber, stressed that Expo 2020 Dubai is a unique human gathering that will create incredible opportunities for all sectors to forge partnerships, make major strides, and connect minds from different cultures.
He then highlighted the chamber's keenness to participate in Expo 2020 Dubai and introduce the world and the international business community to Ajman's economic potential and investment opportunities, as well as showcase it as one of the world's most competitive business hubs.
Al Suwaidi called on investors and business leaders to visit Expo 2020 Dubai to leverage from the endless opportunities it will provide.