Advertisement

President says Putin was sitting on top of an economy that has nuclear weapons and nothing else, reports Asian Lite News
President Joe Biden on Tuesday accused his Russian counterpart of seeking to disrupt the 2022 congressional elections by spreading "misinformation."
"Look at what Russia is doing already about the 2022 elections and misinformation," Biden said during a trip to the office of the director of national intelligence near Washington, referring to information he receives during his daily briefing.
"It's a pure violation of our sovereignty." He also lashed out at Russian President Vladimir Putin.
Putin has "a real problem, he is sitting on top of an economy that has nuclear weapons and nothing else," Biden said. "He knows he is in real trouble, which makes him even more dangerous in my view."
The US leader also expressed concern about the recent increase in cyberattacks, including via ransomware, which typically see hackers encrypting victims' data and then demanding money for restored access.
"If we end up in a war, a real shooting war, with a major power, it's going to be as a consequence of a cyber breach," Biden said.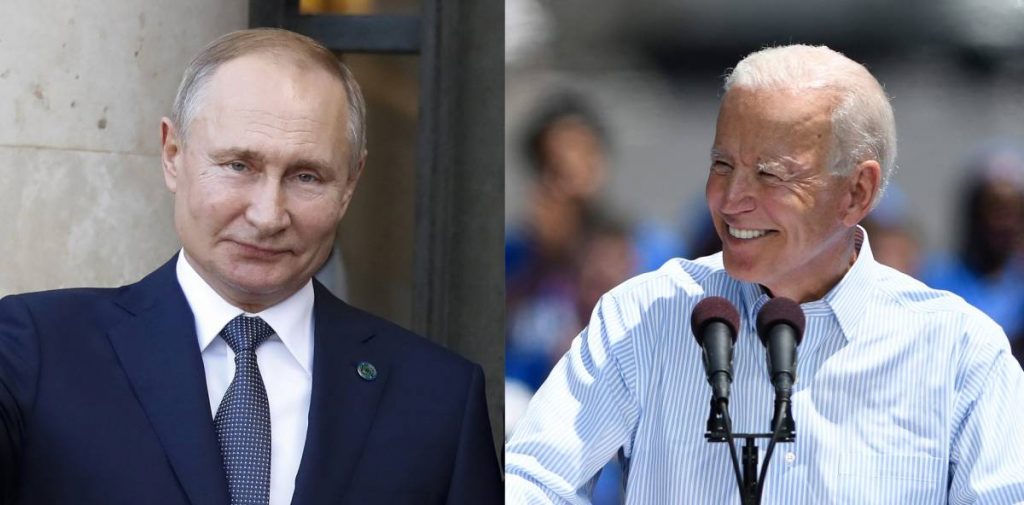 The United States will hold midterm elections in fall 2022, in which all seats in the House of Representatives and one-third of the Senate seats will be on the ballot.
Washington recently accused Beijing of carrying out the massive hack in March of Microsoft Exchange, and the White House has also repeatedly called on Russia to take action against ransomware attacks originating from within the country.
Last month, Biden had pressed Putin to act against groups conducting ransomware attacks from Russia.
Ransomware – a breed of malicious software which hackers use to hold data hostage in exchange for payment — has become an increasingly powerful scourge for businesses across the world. Cybercriminals have used it to paralyze thousands of American organizations, setting off a series of increasingly high-profile crises.
In May cybercriminals froze the operations of critical fuel transport group Colonial Pipeline, setting off gasoline shortages, price spikes and panic buying across the East Coast. The following month a different group struck meat packer JBS, briefly disrupting its food supply chain. Last week hackers set off a mass ransomware outbreak centered on Florida IT firm Kaseya.
Many of the gangs carrying out the ransomware attacks are alleged by American officials and cybersecurity researchers to be operating out of Russia with the awareness, if not the approval, of the government there.
Strain in ties
Russia-US relations have approached a "dangerous confrontational point" and are marked by systemic pressure from Washington, a statement issued by the Foreign Ministry in Moscow had said.
Russia is under systemic pressure from the US and its allies, which is largely driven by ideological factors, it said.
Washington's position grossly violates international law and will be met with firm opposition, it said, adding that Russia will uphold its legitimate interests.
According to the Ministry, the June summit between Russian President Vladimir Putin and his US counterpart Joe Biden in Geneva showed there were opportunities for reviving constructive dialogue in areas where interests coincide such as strategic stability, climate change, cybersecurity, and the resolution of regional conflicts.