Advertisement

Jaishankar conveys India's appreciation for the support extended by the US to India in dealing with the coronavirus pandemic, reports Asian Lite News
In their first in-person meeting on Monday, External Affairs Minister S Jaishankar and US Secretary of State Antony Blinken deliberated on ways to deal with the coronavirus pandemic, situation in the Indo-Pacific and issues relating to climate change.
S Jaishankar and Secretary Blinken held the talks in London on the sidelines of the G7 foreign ministers' meeting.
In a series of tweets, S Jaishankar said he conveyed to Blinken appreciation for the support extended by the US to India in dealing with the coronavirus pandemic.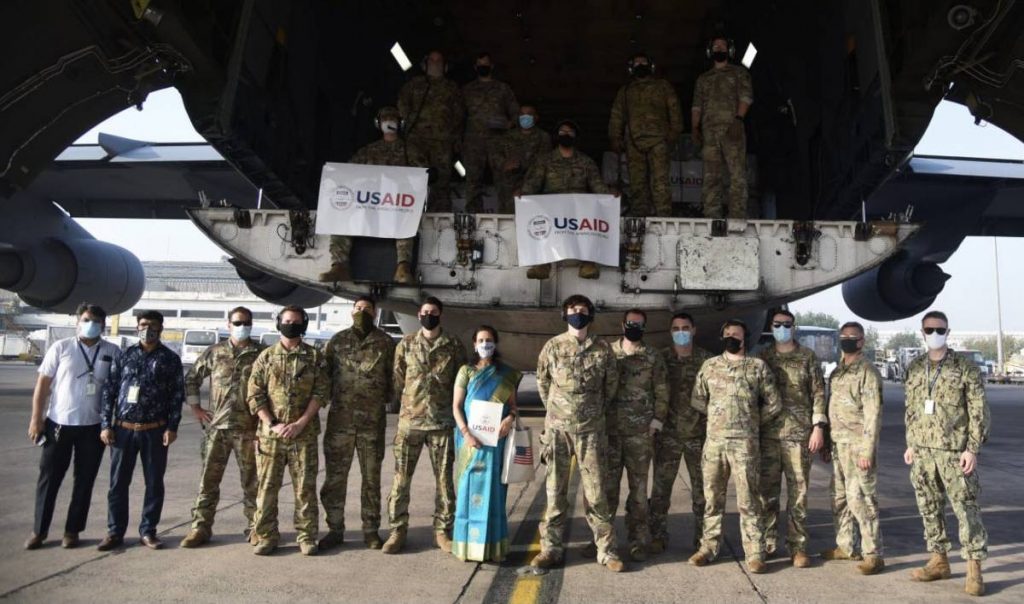 "Good to meet in person my old friend @SecBlinken. Detailed discussion on the global Covid challenge, focussing on expanded vaccine production capacity and reliable supply chains," he tweeted.
The external affairs minister said the meeting also covered issues relating to Indo-Pacific, climate change and UN Security Council.
"Expressed appreciation for the strong US support to India at this difficult time, especially oxygen and Remdesivir. Our meeting also covered issues of Indo-Pacific, UN Security Council, Myanmar and climate change," he said.
S Jaishankar and Blinken held in-depth discussion on the COVID-19 challenge and the immediate requirements of India, sources said.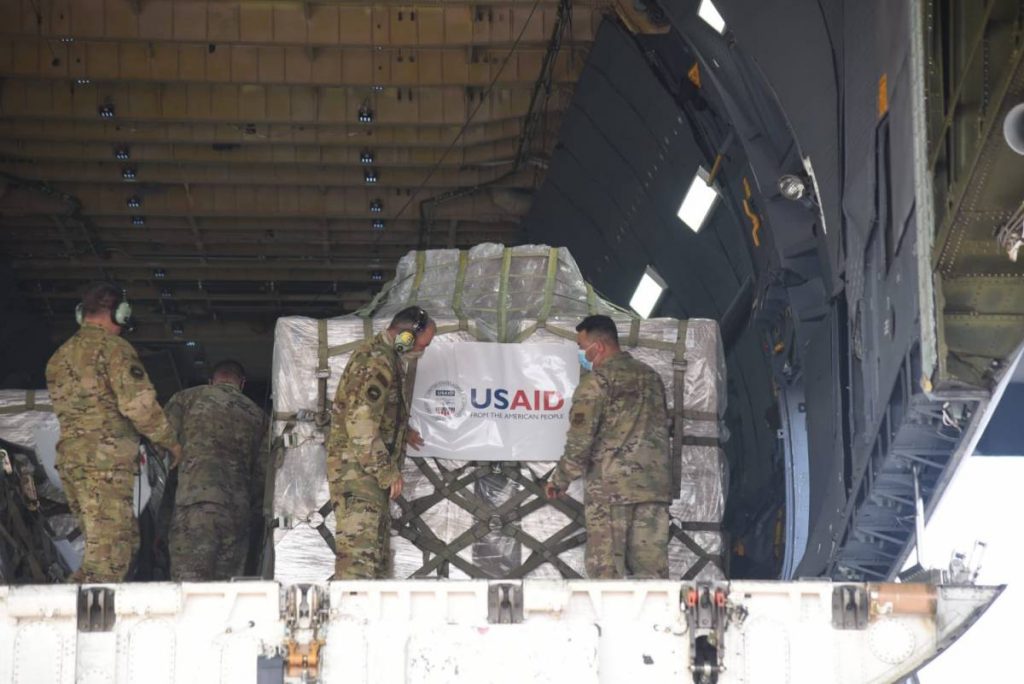 Blinken assured Jaishankar that the US is monitoring developments closely and will respond positively to any Indian requirements.
Meanwhile, flights from the US carrying Covid-19 aid to India have been delayed, the Department of Defense (DOD) of that country said on Monday night. So far, four flights have landed in India with Covid-19-related supplies such as Remdesivir, oxygen cylinders, medical equipment and other regulators.
"The final two flights of COVID-19 aid to India have been delayed at least until Wednesday," US DOD said on Monday. The US Transportation command said that the delay was due to 'maintenance issues'.
"Fifth in a series of consignments carrying medical equipment arrives from the US. This one carrying 545 oxygen concentrators," tweeted MEA spokesperson Arindam Bagchi.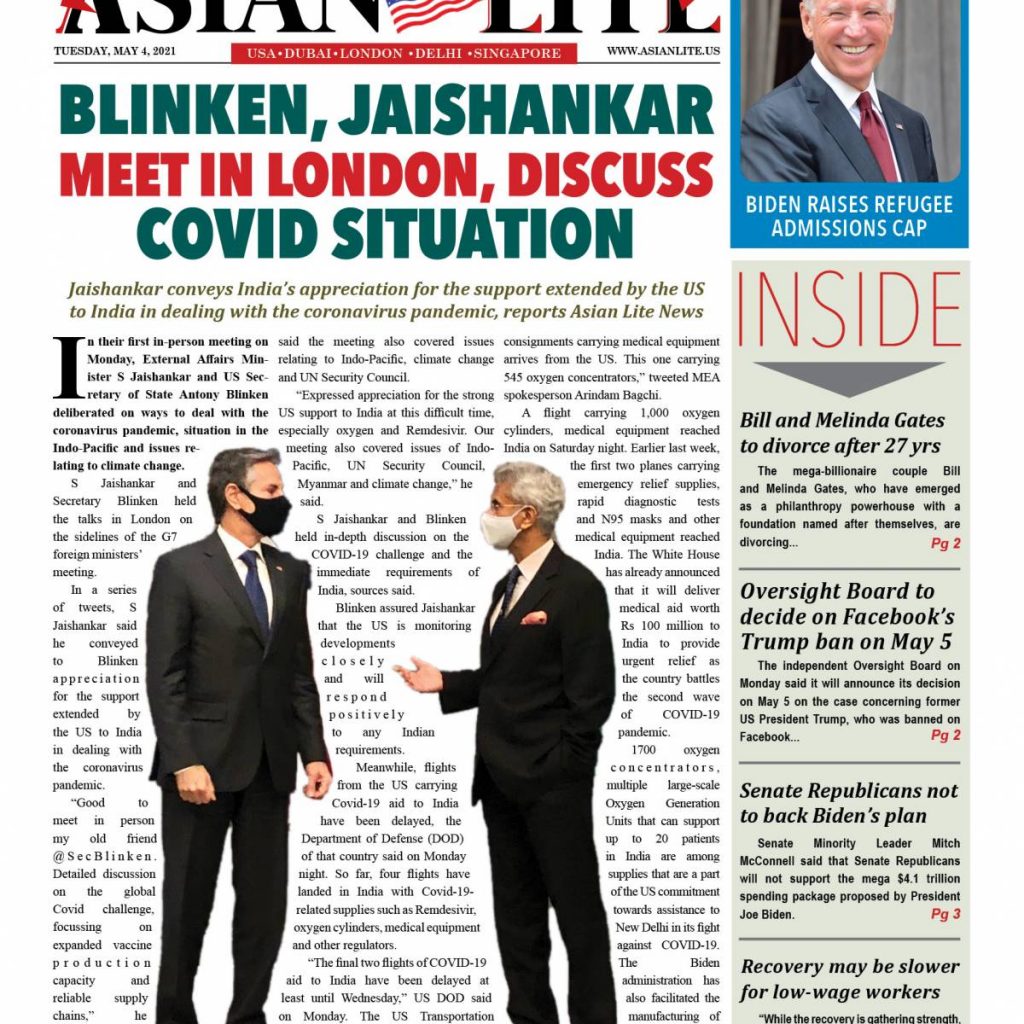 A flight carrying 1,000 oxygen cylinders, medical equipment reached India on Saturday night. Earlier last week, the first two planes carrying emergency relief supplies, rapid diagnostic tests and N95 masks and other medical equipment reached India. The White House has already announced that it will deliver medical aid worth Rs 100 million to India to provide urgent relief as the country battles the second wave of COVID-19 pandemic.
1700 oxygen concentrators, multiple large-scale Oxygen Generation Units that can support up to 20 patients in India are among supplies that are a part of the US commitment towards assistance to New Delhi in its fight against COVID-19. The Biden administration has also facilitated the manufacturing of 20 million doses of vaccine by AstraZeneca.
Also read:Priti, Jaishankar sign Migration & Mobility partnership